If there's one song that represents Friday nights at Johnny's On Second (165 E. 200 South, 801-746-3334), it's Mark Morrison's "Return of The Mack." In an era where bars and clubs rely on dance staples like house, trap and disco, local DJs Bad Boy Brian, Aether and Rude Boy get asses on the floor by falling back to the golden era of hip-hop. The only thing that would make this night better is if it were hosted by Rap City's Big Tigger. But besides classic '90s rap, this weekly revival also features Johnny's classic $4 shot and a beer, $3.25 domestic steins and, my personal favorite, $6 pizzas. Also, be sure to check out Snow Industry Night every Monday with DJ Street Jesus. (Photos by Nicole Jaatoul)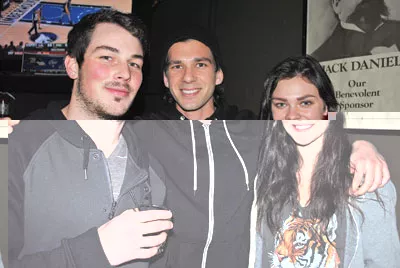 Fact: A female tiger is called a Tigeress, not Tigerl.
Carter Olsen, Mac Johnson, Leilani Mesi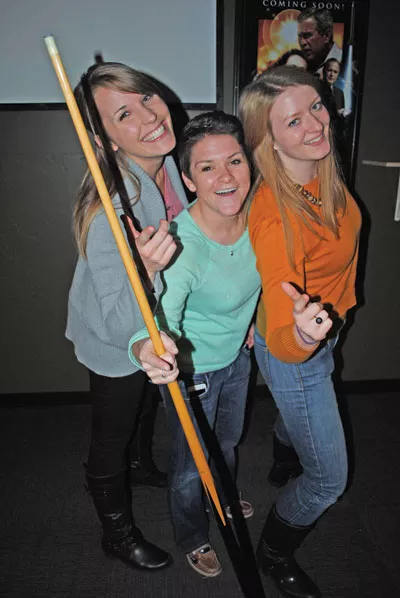 One of the many doo-wop gangs that plague our fine city.
Kim Loebe, Kelli Smith, Charlotte Jarrard
Holy crap! It's Jared Leto.
Claire Cornicle, Ryan Harrison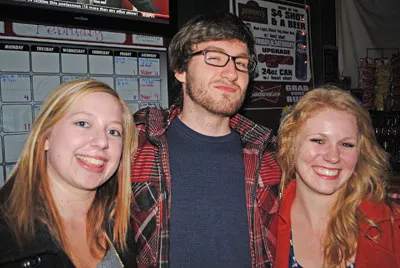 They call that the pervert eye … or pink eye.
Renee Grebe, Craig Allred, Aubrey Lee