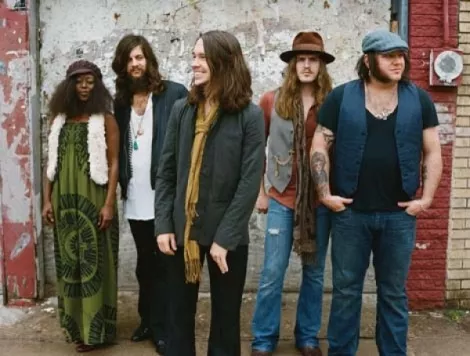 Thursday Jan. 27


Jonathan Tyler & The Northern Lights
Make no mistake about it: For a young Texas blues-rock band, being asked to open a tour for the legendary ZZ Top is a big deal, no matter how old the ZZ boys are. The Dallas-based
Jonathan Tyler & The Northern Lights
got just that honor last spring, and they used the ZZ Top tour as a springboard for getting the tunes on their major-label debut,
Pardon Me
, out to the public. Since then, they've played gigs with AC/DC and Kid Rock and landed songs on soundtracks to TV hits like
Friday Night Lights
and
Boardwalk Empire
. Now Tyler and Co. are headlining their own club tour, including a stop in Salt Lake City with Jason Diaz and Holy Water Buffalo opening the show.
Mo's Neighborhood Grill, 358 S. West Temple, 7 p.m., $10
Rebelution, Iration, Orgone
Rock-tinged reggae cats Rebelution have the new music-biz economy figured out pretty well. Rather than just relying on a posse of resident stoners to show up at gigs when they hit a town, Rebelution has created a wide array of means for fans to get involved with the band, from tattoo and painting contests to fan-made video testimonials and environmental diatribes that can earn fans tickets to shows, private sound-check sessions and more. On the band's current cross-country jaunt, Rebelution is supporting its new Remix EP, on which the likes of Zion-I and Junior Reid rework a half-dozen of Rebelution's most popular songs. At the Salt Lake City show, fellow reggae act Iration and funk-rockers Orgone open the show. The Depot, 400 W. South Temple, 8 p.m., $20
Friday Jan. 28
Erin Barra

Former Salt Laker and current New York City resident Erin Barra has become the definition of a one-woman band, using technology to loop beats and samples into her songs while she plays a Wurlitzer and Hohner Melodica to create tunes that veer from pop to hip-hop to reggae. It's an approach she's dubbed "One Woman Army," and it includes videos that go along with her unique sonic juggling on stage. A veteran of Utah Opera's education program, a graduate from the Berklee College of Music and a one-time collaborator with pop-master John Oates, Barra has a lot of tools in her bag, and she'll use them all at a Salt Lake City CD release party celebrating her new set, Illusions. The Vision open the show. Bar Deluxe, 668 S. State, 9 p.m., cover TBA
Junior Brown
If you haven't seen Junior Brown play his renowned "guit-steel" guitar, you're missing out on one of the most enthralling live experiences around. The instrument is exactly what it sounds like—half traditional six-string and half steel-guitar—and Brown created it in the mid-'80s so he wouldn't have to constantly switch between two guitars during his shows. Now he can deftly move between the two necks on his guit-steel while delivering his songs that land somewhere between honky-tonk, rockabilly and country-rock. Brown's deep voice is memorable, but his guitar-playing is unforgettable and well worth seeing whenever you get the chance. The State Room, 638 S. State, 9 p.m., $20 advance/$25 day of show
Saturday Jan. 29
Chali 2Na
Towering MC Chali 2Na has one of the most distinct voices in hip-hop, a deep growl that is remarkably inviting, whether blending with his fellow rappers in his longtime group Jurassic 5 or delivering the stellar cuts that fill his solo debut, Fish Outta Water. Songs like "Don't Stop" and "Step Yo Game Up" are as good as anything on J5's albums, and Chali's own live shows measure up as well. This is a perfect way to close down your Sundance festivities, and if you can't make it, Chali 2Na will be opening for Public Enemy in February. The Star Bar, 268 Main, Park City, 9 p.m., $30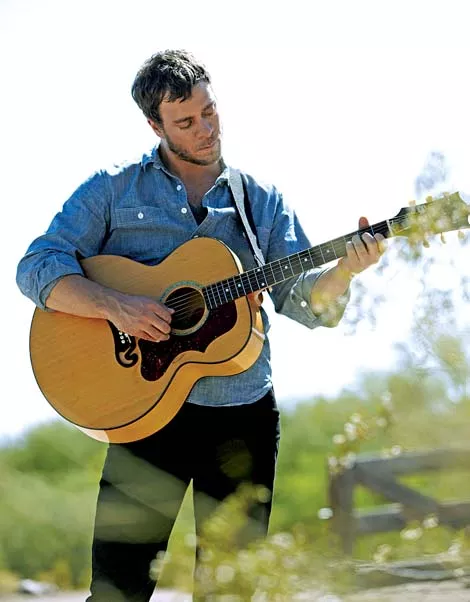 Tuesday Feb. 1
Amos Lee
Soulful troubador Amos Lee arrived on the scene with a bang, his self-titled debut announcing the former schoolteacher as a potential rival for the silky smooth likes of John Legend. On his new, fourth album, Mission Bell, Lee moves into musical territory only hinted at by his previous work. He huddled with eclectic borderland rockers Calexico at their Tucson studio, using the band to flesh out his songs and employing Calexico's Joey Burns as producer. Among the guests who stop by are Lucinda Williams, Willie Nelson and Iron & Wine's Sam Beam—an impressive list of Lee fans and supporters. If Lee continues to expand his musical palette as he does on Mission Bell, we'll be seeing him stop in Salt Lake City on tour for many years to come. Vusi Mahlasela opens the show. The Depot, 400 W. South Temple, 8 p.m., $20 advance/$25 day of show
Wednesday Feb. 2
moe.

2010 marked the 20th anniversary of Buffalo-based jam-band heroes moe., and like every band of their ilk, moe. knows cultivating a relationship with the fans is vital to the kind of ongoing success they've enjoyed. As bassist and vocalist Rob Derhak puts it, "It was always about … having a personal connection with the fans on stage. No matter where we play, we want them to know that they are part of the show—like we were playing in a living room. We need their participation to inspire us, and, when we first started, we needed their apartments to sleep in." To celebrate the anniversary, the band re-recorded a bunch of old moe. tunes—giving the songs the benefit of better recording technology and better technical skill on the part of the players—and called the set Smash Hits Vol. 1. Expect to hear most of it when moe. headline in Salt Lake City. The Depot, 400 W. South Temple, 8 p.m., $20 advance/$24 day of show
Coming Soon
Reverend Horton Heat (The Depot, Feb. 3), The Get Up Kids, Steel Train, River City Extension (Club Sound, Feb. 4), The Pimps of Joytime (The State Room, Feb. 5), Underoath, Thursday, A Skylit Drive, Animals as Leaders (In The Venue, Feb. 5), Western Underground (Salt Palace, Feb. 5), Apex Manor (The Urban Lounge, Feb. 7), Elephant Revival (The Spur Bar & Grill, Park City, Feb. 7), Interpol, School of Seven Bells (In The Venue, Feb. 7), Jazz at Lincoln Center Orchestra with Wynton Marsalis (Kingsbury Hall, Feb. 7), Bobby Long (Kilby Court, Feb. 8), Grace Potter & The Nocturnals (The Depot, Feb. 9)