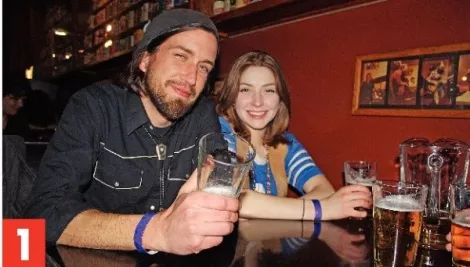 A Taste of Big-City Life: Junior's Tavern
There are few watering holes in town with a bar small enough to be cozy, yet large enough to maintain willing revelers. One such place is
Junior's Tavern
, originally established in 1974. Junior's used to be on one-way 500 South; fortunately, for people interested in accessing it in both easterly and westerly directions, the tavern moved and is enjoying renewed success in a different location (30 E. 300 South). Junior's is a great spot to grab a drink any time of the day and relax with some close friends, with a noted lack of what is passing as "dance" music these days. Instead, enjoy some cool jazz as it flows from the stereo in- and outside.
A Wing and a Prayer: Trolley Wing Closing
Trolley Wing Co. closed recently and saddened local fans of the Trolley Car bar/Buffalo Wing combination. But, owner Jason Stucki recently was overheard saying: "It won't be closed forever!" Pray, then, that the irresistible combination of TWC hot sauce and cold beer will be back by summertime, albeit in a new location.
Classiest B-Day Bash: DJ Class and CJ Miles' Party
The Hotel/Elevate is the only place in town with enough space—and huevos—to pull off the biggest party of Saint Patrick's week that isn't associated with green beer. On Saturday, March 20, H/E will host the birthday bashes of four Utah luminaries, including the Utah Jazz player CJ Miles. The event will feature P.A.C. founder DJ Juggy on the wheels and feature Baltimore club legend DJ Class' first Utah appearance, as well. This event is another in the line of Hotel's Ultra Saturdays and is guaranteed to be packed, so arrive early. And ladies, don't disappoint (155 W. 200 South).
Club shots at Junior's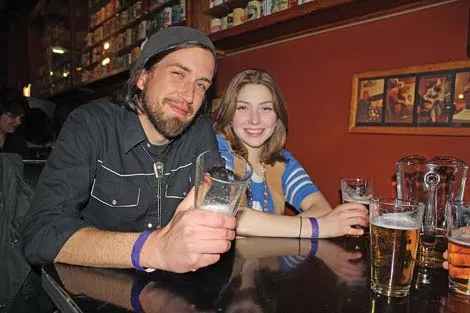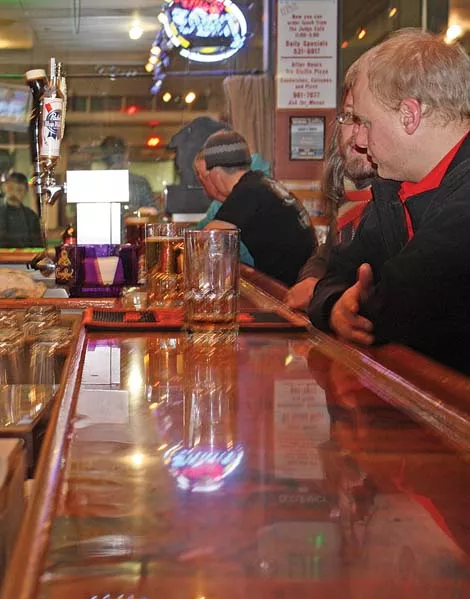 1. Matt Monson, Rachel Smith
2. Josh Romar
3. View from the bar
We want to keep Utah up to speed on local nightlife. Submit tips about club openings, closures, remodels, special events, drink recipes and noteworthy changes to comments@cityweekly.net