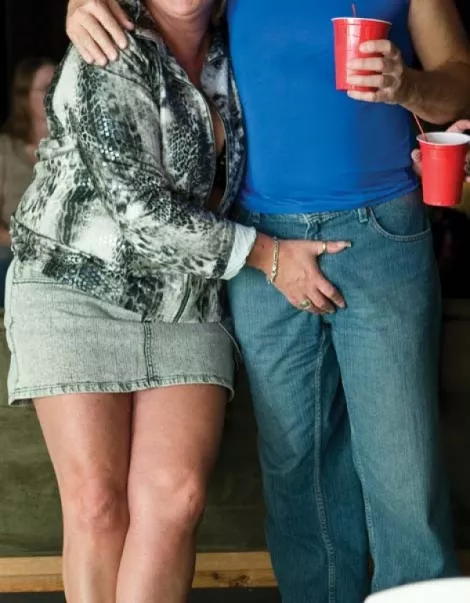 Hedonists: Righteous Scrooging
Hedonists are about pleasure, whether from sex, gambling, beer, good films or possessions. Soak up a few gallons of whatever floats your boat.
Piece and Love
Partner swapping: the ultimate white-elephant gift, and quite an alternative way to express peace and love. A local swinger we contacted rejects the label "hedonist," using instead the portmanteau "sexpressive," meaning "the consciousness of our divine right to be sexually expressive." Our anonymous sexual being feels "we have twisted [Jesus's supposed b-day] into a consumer nightmare. … If there is not a war on Xmas, there should be." Still, he celebrates "just like the typical American" and uses the holidays to "celebrate with like-minded people." Aroused? Visit
Swingular.com
,
SwingLifestyle.com
or The Utah Polyamory Society (
Groups.Yahoo.com/UtahPolyamorySociety
) and swing in the New Year.
Dolla, Dolla? Bill.
Loralie, aka Heiress, claims she's danced at every boobery from Salt Lake to Ogden, and that she's never worked Christmas. "But Christmas Eve? Yes." As usual, Duces Wild (2750 S. 300 West, Salt Lake City, 801-467-4600,
DucesWildSLC.com
) attracts the married and lonely that day. "They come in for one last dance before [going home to reality]," says the petite blonde. "At Christmastime, they make sure we're taken care of."
Since
City Weekly
loves you, we called around and found that Trails I (921 S. 300 West, 801-363-2871) is open 6 p.m. to 1 a.m. and Southern Exposure (3420 S. State, 486-0100,
MySouthernX.com
) from 5 p.m. to 2 a.m.
Afford Escort?
Some real nice ladies offer Xmas loners the "Girlfriend Experience." Should you order up 30-60 minutes of good conversation, be sure to ask:
• Are you open on Christmas? In what sense?
• Any holiday discounts?
• Do you offer Xmas-related services, like Arctic Circle does with eggnog shakes?
Websites like
UtahBackpage.com
and even
City Weekly
's own
CWListings.com
offer "Ho, ho, ho winter specials." Cash-strapped? Try
OnlineBootyCall.com
or
Craigslist
. Just wrap it—or risk the gift that keeps on giving.
Jesus Wants Some Jim Beam
Is the only Christmas spirit you recognize called bourbon? Some bars are open. Scott Kerbin has poured the hooch at Burt's Tiki Lounge (726 S. State, Salt Lake, 801-521-0572,
MySpace.com/BurtsTikiLounge
) eight of his 13 years at Salt Lake City's favorite dive. It's tradition for him, and he thinks family gatherings drive customers to drink. Burt's gets a "pretty good rush" on Christmas. They open at 8 p.m. and book karaoke.
During Piper Down's (1492 S. State, 801-468-1492,
PiperDownPub.com
) early years, Dave Morris used to ask his patrons their holiday plans. Enough said "nothin'"—no interest, nowhere to go—that Morris opened up for them, offering a nontraditional celebration. "I figure they're sick of turkey and ham, so we serve Heavenly Spaghetti." Piper gets more unconventional on Christmas Eve with the "Nightmare Before Christmas Goth Party." Staff and customers dress as Tim Burton characters or in simple, somber black, while a DJ spins bummer tracks. Does this reflect Morris's viewpoint? "Christmas is for [my kids]," he laughs, "not really for me."
Grindhousin'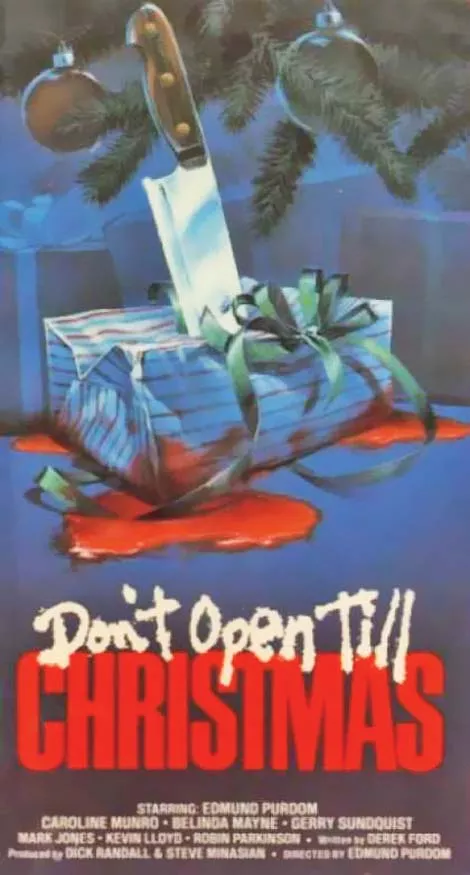 Movies where Santa spills blood or Santa's blood spills just scream "alternative Xmas." Add these to your Netflix queue: Black Christmas (original), Santa Claws, Christmas Evil, Don't Open Till Christmas, Silent Night, Deadly Night …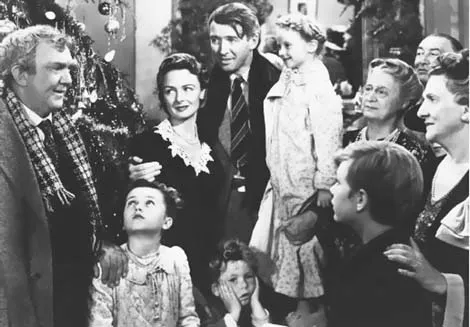 Gingerbread Arthouse
As with chain theaters, Christmas is a big box office day for arthouses. Smaller, often better, films "are traditionally on the slow and steady path to gaining word of mouth," says Tori Baker of the Salt Lake Film Society, which runs the Broadway and Tower theaters. Reporting these numbers to distributors is crucial to these films. So screw the Squeakuel and take the fam to see The Road. Or, at the Broadway (111 E. 300 South, Salt Lake, 801-321-0310,
SaltLakeFilmSociety.org
), enjoy the free screening of It's A Wonderful Life at 7:30 p.m. on Christmas Day. Sure it's free on TV, but here, it's a 35mm print!
Put it all on Red 25!
You can piss away money on cheap tchotchkes and Heavenly Ham, or unzip at the blackjack tables in Wendover, Mesquite or Vegas 'cause casinos stay open. Alternatively, defy state and federal online gambling laws (at least 'til U.S. representatives Barney Frank and Jason Chaffetz finish crossing swords over proposed legalization legislation) and try online poker at PokerStars.net or FullTiltPoker.net. Know the risks, and research the poker term "donkey" before you engage the sharks.
That's What I Call Xmas Music!
"Jingle Bell Rock" make you mental?
CthulhuLives.org
sells H.P. Lovecraft-themed Xmas compilations A Very Scary Solstice and An Even Scarier Solstice, which blaspheme Christmas spirituals ("Unholy Night") and pervert cloying classics ("Here Comes Yog-Sothoth") and novelty tunes ("Harley Got Devoured by the Undead"). Placenta Ovaries (
www.placentaovaries.net/blog/downloads
) offers four volumes—84 songs—of Xmas madness called I Love You Baby Jesus, Happy Birthday! Highlights include Tiny Tim's "Santa Claus Has Got the AIDS," The Frogs' "Here Comes Santa's Pussy," and more from Edward Furlong, Venom, El Vez, The Kids of Widney High, Eazy-E and Dolemite, Wesley Willis and Tammy Faye Bakker. Finally, scan the 'net for Sonic Youth's covering Martin Mull's "Santa Doesn't Cop Out On Dope."
Ebay While No One's Lookin'