Thursday 2.18


JUSTIN TOWNES EARLE, JOE PUG
Joe Pug and Justin Townes Earle arrive onstage tonight from two vastly different backgrounds. Maryland native Pug was well on his way to obtaining a degree in playwriting when he realized penning songs came more naturally, so he left North Carolina for Chicago and quickly employed every DIY technique in the book to get his voice heard—most recently giving away two-song samplers to generate buzz about
Messenger
, the timeless-sounding LP that hit streets just two days ago on Lightning Rod Records. Earle, as is widely known and repeated, fell into music with his father, Steve, stumbled hard and returned bruised but not broken and with more stories to tell. His latest release,
Midnight at the Movies
, has the tall drink of water moving toward a moodier, almost bluesy direction. Both artists perform like they're possessed and send chills with every naked, honest line. Pug sings, "I wish that I could come to you disguised as someone else," but we prefer to take him as is.
The State Room, 638 S. State, 8 p.m. Tickets: TheStateRoomSLC.com



Friday 2.19

SLUG 21ST BIRTHDAY
Hats off to
SLUG
for making it to 21! Now the beloved local publication can toss its fake ID and finally get some respect out of folks who wrote it off as a darned kid! Oh, who are we kidding?
SLUG
has been engaged in, and on the cutting edge of, Salt Lake City's underground scene since its inception. Over the years, it has become better looking, more organized and has broadened its coverage to include the otherwise under-reported Utah skate/snowboard community. Tonight, don't miss your chance to shake the hands of the folks responsible for
SLUG
's current success. Musical guests include DJ Flash & Flare, Musclehawk and Mammoth. Bring your dancing shoes and pen to snag Mike Brown's autograph.
Urban Lounge, 241 S. 500 East, 10 p.m.
ALEC OUNSWORTH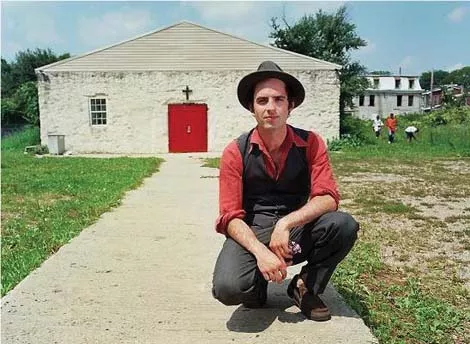 Those familiar with Alec Ounsworth only through his role in Clap Your Hands Say Yeah might be surprised to learn that the charismatic indie rocker brought in members of Galactic and The Meters to flesh out his solo album, Mo Beauty. Recorded at breakneck speed in just 10 days, the LP originated in New Orleans, where Ounsworth hoped to make a slight impact on the town's struggling economy. The result is an eclectic collection of horn-and-string-driven sounds buoyed—or, for some, weighed down—by his polarizing voice, careening like a less intense Dan Bejar (New Pornographers/Destroyer). Come, enjoy the tunes live and toast Kilby Court's Lance Saunders, who is celebrating another year of life. Kilby Court, 741 S. 330 West, 7:30 p.m. All-ages
BILLY JOEL, ELTON JOHN
They're a little gray, a bit rounder and slightly more susceptible to "fatigue and illness"—reasons cited for rescheduling November's Salt Lake City stop on the Face 2 Face Tour—but Billy Joel and Elton John are pros who understand what it means to truly perform. You won't see these guys casually plunking out a sad attempt at "Piano Man." Instead, expect to hear classics like "Uptown Girl" and "Crocodile Rock" infused with the same energetic wallop that first took airwaves by storm. EnergySolutions Arena, 301 W. South Temple, 7:30 p.m. All-ages. Tickets: EnergySolutionsArena.com
Wednesday 2.24

BIRD PETERSON
You've got to love a guy who folds one of the most memorable monologues from There Will Be Blood into his bio: "Ladies and gentlemen, I've traveled over half the state to be here tonight …" Peterson, or "Old Shep," logged even more miles than did Daniel Plainview to perform in Salt Lake City this evening, his razor-sharp sense of humor perfectly intact after the (probably less-than-rugged) journey. The Austin-based beat producer crafts super-smooth original grooves and remixes of artists whose union is often as strange as that of an oilman and a preacher. But that's exactly why Peterson got into this business—to pair otherwise disparate genres using turntables, computers and synthesizer magic. A frequent favorite of popular MP3 bloggers, he took the offline world by storm opening up for MSTRKRFT (RIP Death From Above 1979—we-eeee-eee will always looooove youuuuu). Find out why the Bird is the word, tonight. W Lounge, 358 S. West Temple, 9 p.m.

Coming Up
STS9 (The Depot, Feb. 25); Karl Denson's Tiny Universe (The State Room, Feb. 27); Fanfarlo (Urban Lounge, Feb. 27); Halestorm (Murray Theater, March 1); Michael Rose, Natural Incense (Star Bar, March 3); We Were Promised Jetpacks (Kilby Court, March 5); California Guitar Trio, Mike Miller (State Room, March 5); Young Dubliners (The Depot, March 6)