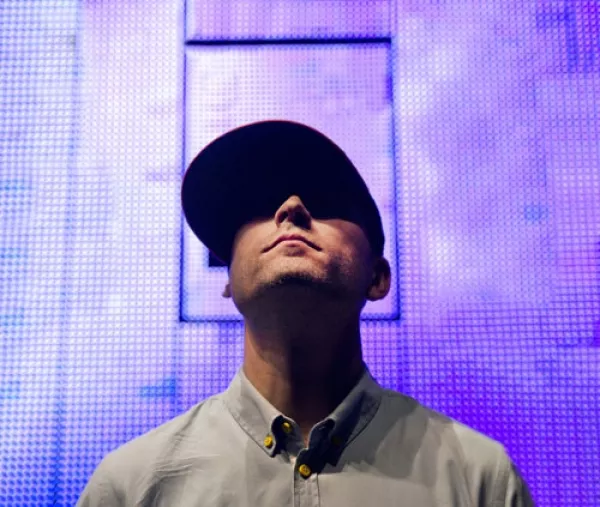 With increasing frequency, local musical acts are proving that the talent from Utah is a force to be reckoned with. From Imagine Dragons to Neon Trees, Utah musicians are getting their music heard all over the world.
And recently, a few local musicians earned a monumental honor for their work, with the nomination of the song "Atmosphere"—from chart-topping EDM artist and DJ Kaskade's album of the same name, released in September 2013—for a Grammy for Best Dance Recording. The album Atmosphere was also nominated, for Best Dance Record; the results will be announced Sunday, Jan. 26.
The original melodies, lyrics and theme of "Atmosphere" were created by McKay Stevens, who's a co-founder/co-owner of American Fork-based indie label Northplatte Records with Joshua James, and Nate Pyfer, who's a producer of albums by high-caliber local bands including Polytype and Mideau. Stevens and Pyfer also play as electro-rock duo Wild Children, which doubles as a production team that creates remixes and writes songs for other artists.
Pyfer wrote the original chord progression, and then he and Stevens created the melody and the original, slightly dark lyrics about, Stevens says, "a person as a star, and they push light away."
Through the local music scene, Pyfer is friends with Finn Bjarnson, who lives in Provo and produces, mixes and writes songs with Ryan Raddon, whose stage name is Kaskade, and who has previously lived in Utah but is now based in Los Angeles. Bjarnson and Kaskade—who also belong to the well-known house group Late Night Alumni—"heard the potential" in the song, Stevens says. The two decided they'd like to include a slightly tweaked version of "Atmosphere" (they first wanted to work with Pyfer and Stevens to change the lyrics to be more positive) on the next Kaskade album.
The finished product, Kaskade says in his online bio, is highly personal to him, with the hopeful lyrics "all my life I've been a star, holding a light up in the dark," and features him singing on a recording for the very first time. The song starts out with only a beautiful piano line, and then slowly builds to a full-on electro dance bomb.
Pyfer believes Utah's music scene will only continue to grow and receive national attention, an upward trajectory started when bands from Salt Lake City and Provo began to break out of the independent sphere.
"When people see stuff like that start to happen, they believe for themselves, 'This is a possible reality, and I'm motivated and I get to see art on a local community level that inspires me,' " he says. "And I think that will continue to happen now that it's broken through."
Twitter: @VonStonehocker