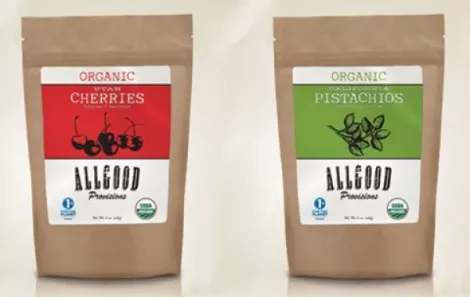 Kosher Canyons
Coming soon for the 2011/2012 ski season, the first certified kosher restaurant at an American ski resort will open at Canyons resort. Bistro at Canyons will be located at Canyons' Silverado Lodge, serving breakfast, lunch and dinner, including a prix fixe Friday-night Sabbath dinner and Saturday lunch. Under the direction of executive chef John Murcko, Bistro at Canyons will offer "new American kosher cuisine." In addition, a small shul is located adjacent to Bistro at the Silverado Lodge, offering Friday and Saturday synagogue services, plus additional services during the week. Bistro at Canyons is scheduled to open at the end of November. Visit TheCanyons.com for more information.
Also Opening: Spedelli's
Look for Spedelli's—an eatery serving pizza, tacos, salads, cheesesteaks, appetizers and cold beer—to open soon at 2352 Foothill Drive, in the former Davanzas location. As of this writing, the restaurant is scheduled for an early October opening. It's a project from Mac and Sam Spedale, who have worked in various pizza shops and restaurants for years. You can find Spedelli's at Facebook.com/Spedellis, or phone 801-468-8226 for more information.
It's All Good
Based in Park City, founder Jake Boyd has launched Allgood Provisions, offering snack products that are certified organic and free from harmful pesticides, growth hormones and synthetic fertilizers. Each product goes through a thorough certification process in accordance to the standards of the USDA and the National Organic Program (NOP). Allgood foods are packaged in sustainable pouches made from 100 percent PCW components. In addition, Allgood donates to 1% For The Planet, giving at least 1 percent of their revenues to aid environmental organizations worldwide. Allgood's products include all-organic pistachios, almonds, maple-roasted cashews, high-antioxidant trail mix, dried cherries, raisins, cranberries and banana chips. Allgood Provisions can be found at Fresh Markets, Liberty Heights Fresh, Fairweather Natural Foods, Samak Smoke House, Deer Valley Grocery, The Market at Park City, Sundance Resort and online at AllGoodProvisions.com.
Quote of the week: Dinner would have been splendid if the wine had been as cold as the soup, the beef as rare as the service, the brandy as old as the fish, and the maid as willing as the Duchess. —Winston Churchill