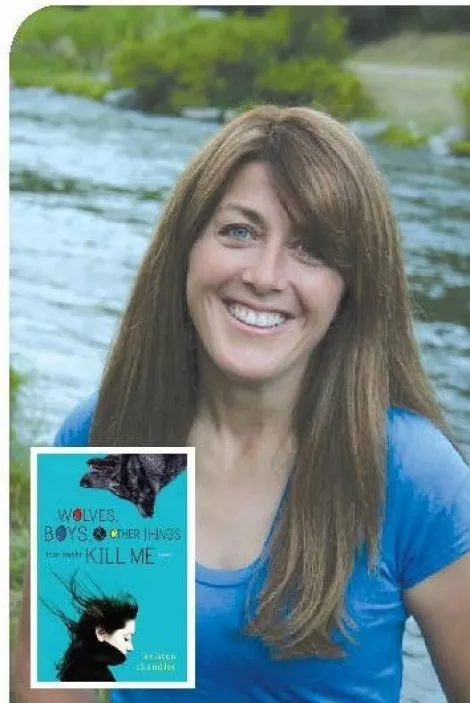 The title might suggest another piece of supernaturally tinged teen fiction, but nothing could be further from the truth. This is young-adult writing at its most effectively down-to-earth.
Salt Lake City author Kristen Chandler spins the story of KJ Carson, a 16-year-old living with her widowed tour-guide father in a small Wyoming town on the edge of Yellowstone National Park. It's proving difficult enough for her to deal with the fact that she's "blossoming" into the kind of girl that the cute new boy in town would actually pay attention to. But her life gets even more complicated when she begins writing for her high school newspaper about the controversial wolf-reintroduction plan, and comes face to face with the high emotions on both sides of the issue.
Chandler plays remarkably fair with her subject matter, exploring complex, sympathetic characters among both the anti-wolf ranchers and the pro-wolf conservationists. But she's even more effective at using the topic as an entry point into KJ's coming of age. Struggling to understand her oncoming womanhood and her father's overprotectiveness without a mother's help, KJ attempts to define herself and face the realities of holding unpopular beliefs in a world of polarized perspectives. With the skill of a veteran, a first-time novelist combines a young girl's first love and growing social consciousness into a keenly observed, suspenseful tale that's both wild and richly human. 

Kristen Chandler: Wolves, Boys, & Other Things That Might Kill Me @ The King's English Bookshop, 1511 S. 1500 East, 801- 484-9100, May 22, 2 p.m. KingsEnglish.com