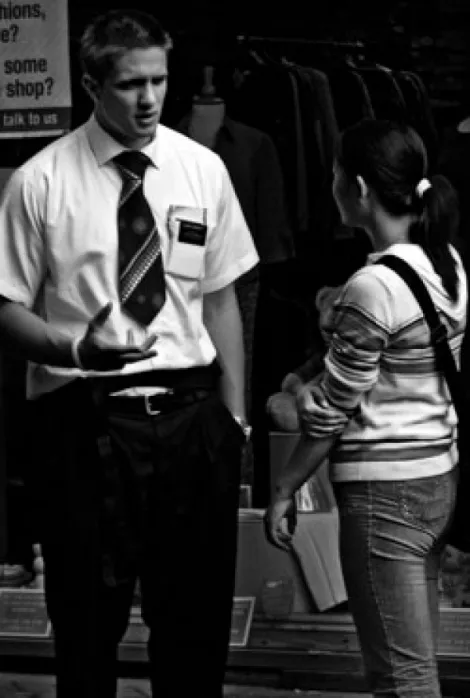 Apparently, there's a golden window of time in the life of an LDS man after he's been a gawky, pimple-faced missionary with a Mr. Mac suit, but before he's become a Republican business 'droid with six Mr. Mac suits.
The folks at Mormons Exposed want to open that window and show the world that Mormon guys can be sexy once they take off those damned suits. In the 2008 Men on a Mission calendar, 12 returned missionaries bare all—well, all above the beltline—for our viewing pleasure. (Or displeasure. According to reports, some of the faithful object to the PG-rated calendar, saying that it's unfitting for LDS men to pose shirtless.)
Still, they're kinda cute, if you're into that waxed-and-shaved twinkie thing, as some are. Personally, we've never seen the appeal. If you are one of those missionary fetishists, here's your chance to make 2008 a very happy year indeed:
MenOnAMissionCalendar.com
.
cw