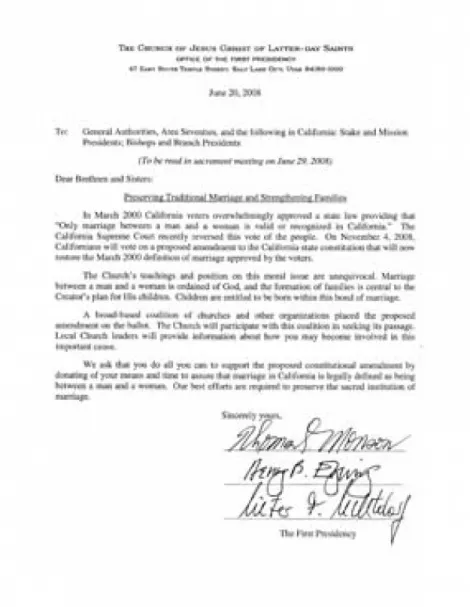 {::NOAD::}
In keeping with its longstanding stated tradition of not telling its members how to vote, The Church of Jesus Christ of Latter-day Saints sent out a statement urging its members to support a proposed marriage-ban amendment in California.
Titled "Preserving Traditional Marriage and Strengthening Families," the statement will be read in sacrament meetings on June 29, transforming the church into possibly the world's largest antigay political-action committee.
It is unclear how this amendment would strengthen any families, particularly seeing as how it's designed to weaken the legal rights and responsibilities of families that have gay and lesbian members.
Still, we suppose there's a lot of cognitive dissonance that must be overcome in order to sustain any kind of institutional bigotry. Thank heavens there's no such thing as a gay Mormon.