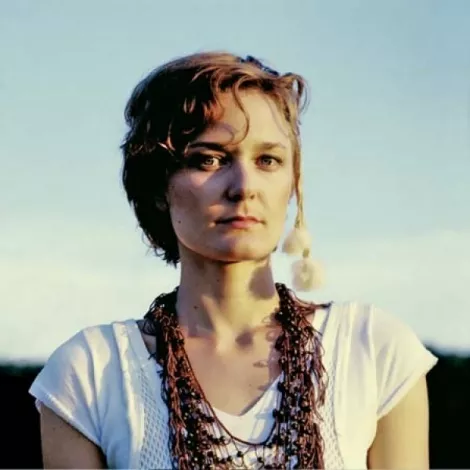 Thursday 7.23


LAND OF TALK, M. WARD
City Weekly
contributor Brian Staker wrote a fine feature on this week's Twilight Concert Series headliner, M. Ward (see
Music
) but concertgoers would be remiss to skip opening act
Land of Talk
, whose frontwoman Elizabeth Powell played the series last year with fellow Montreal natives Broken Social Scene. An absolute live-wire onstage, Powell has a unique singing delivery based on her musical training—or lack thereof. She doesn't read sheet music and obliquely refers to chord progressions as "shapes." This technique results in songs that brim with emotion, even if you're not quite sure what Powell is saying. Land of Talk's
Some Are Lakes
(produced by Bon Iver's Justin Vernon) is polished and clean but maintains an adventurous spirit buoyed by her unique phrasings. Experience the songs in all their wild, untamed glory.
Gallivan Center, 239 S. Main, 7 p.m. All-ages. Free.
KILBY COURT 10-YEAR ANNIVERSARY
At 16, Will Sartain attended his first Kilby Court show. After the night's headlining band stepped offstage, he says, "I knew I would never be the same." A year later, he offered to volunteer at the all-ages venue. Then-owner Phil Sherburne countered with a paid position and Sartain never looked back. In 2008, he and Lance Saunders took over Kilby where they maintain its nationwide reputation for hosting up-and-coming indie bands. Now, Sartain doesn't spend much time at the venue. Still, "I consider how strongly I feel about it. How important it is for our city's future—or, at least how important it was for me and how it molded me and friends in my generation." Tonight, celebrate 10 years of amazing concerts with performances by Drew Danburry, Palace of Buddies, Birthquake, Will Sartain and The Continentals. Kilby Court, 741 S. 330 West, 6:30 p.m.

Friday 7.24
SNOWBIRD ROCK & BLUES FESTIVAL
Snowbird's new Peruvian Terrace is truly something else—an idyllic venue nestled in the mountains and ideal setting in which to experience artists like Steve Earle, who plays the resort's Rock & Blues Festival this weekend. Earle, who closes out the three-day event Sunday night, has been grabbing headlines lately for his recent release Townes, a tribute to his mentor, the late Townes Van Zandt. But, Earle is a natural-born storyteller who hit rock bottom and lived to tell about it. Additional festival highlights include Alejandro Escovedo, Arc Angels, Daniela Cotton, Coco Montoya and Utah's own Townie. On Saturday, be a part of the action by joining the Air Guitar Competition. I'll be judging the action along with SLUG's Angela Brown and Scott Iwasaki of the Deseret News. Complete lineup and schedule at SnowbirdRC.org

Saturday 7.25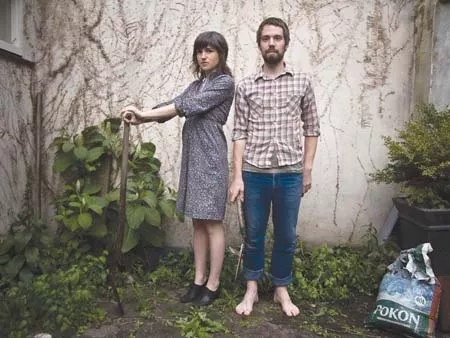 BOWERBIRDS
Much of Upper Air (Dead Oceans), the sophomore release by North Carolina folk artists Bowerbirds, sounds as if it were recorded in a tunnel or a cavernous room—otherwise silent breaks in the album's rustic production punctuated by faint rushes of air, flotsam and jetsam. It's the perfect foil for Phil Moore and Beth Tacular, whose lush, crisp voices take turns on lead and play off each other. Top the gorgeous harmonies with Tacular's sighing accordion, touring member Matt Damron (Bright Young Things) creating a thunderous rumble with his hefty drum, and the slight quiver of violins—suddenly you're transported to the couple's middle-of-nowhere Airstream trailer. They choose to live off the map to lessen their carbon footprint, but Bowerbirds aren't Radiohead—they're not quite big enough yet to broadcast shows from their home for environmental reasons. Until then, we're mighty glad the indie act is willing to hit the road and share their music with us. The band will also have on hand Danger at Sea EPs—hand-sewn copies of their first recording available only at shows. Kilby Court, 741 S. 330 West, 7:30 p.m. Tickets: 24Tix.com (with Madison Arm)
Monday 7.27
TEXAS SUMMER PATIO PARTY
Self-proclaimed "Ameripolitan" Dale Watson headlines a two-night soiree celebrating summer, music and Texas BBQ at a downtown Salt Lake City hot spot typically known for its Irish flair. The Austin-based troubadour is a fitting performer for the eclectic affair—a veritable creative melting pot who, while honoring the legacy of country's greatest voices, is constantly reinventing his sound. A master storyteller, Watson's latest recordings detail the lives of working-class road warriors through narratives only he could properly deliver. Tonight and tomorrow, enjoy selections off The Truckin' Sessions: Volume 2 (Hyena Records), plus earlier classics served up with a side of "chickenshit bingo," prizes, dance lessons, a DJ and much more. Everyone sing, "I'm going to drink before my conscience cleans." Piper Down, 1492 S. State, 9 p.m.
Wednesday 7.29

VETIVER
With Vetiver, Andy Cabic adopts a slightly more "conventional" approach to folk music than does his compadre, Devendra Banhart, which isn't to say he maintains strict allegiance to one tried-and-true tradition. On the group's previous release Thing of the Past, Cabic covered cosmic folk and country legends Townes Van Zandt, Michael Hurley and others, a project that likely influenced part of Tight Knit. But their fourth LP and debut on Sub Pop (earlier material found a home on Banhart's Gnomonsong) is all over the place. Its diverse sampling of songs—largely kissed with the warm glow of early AM radio—ranges from bouncy-pop love letters ("Everyday," "More of This") to laidback horn-driven groove of "Another Reason to Go" and hazy psychedelic closer "At Forest Edge." The Urban Lounge, 241 S. 500 East, 10 p.m.

COMING UP
Sonic Youth, Awesome Color (Gallivan Center, July 30); Clint Black (Sandy Amphitheater, July 30); Robert Cray Band (Thanksgiving Point, July 31); Starlight Mints (Velour, Aug. 1); Acoustic All-Stars (Star Bar, Aug. 1-2); Magnolia Electric Co. (Urban Lounge, Aug. 3); Crue Fest 2 (Usana Amphitheater, Aug. 3); The Black Hollies (Kilby Court, Aug. 4); RZA (Urban Lounge, Aug. 5); Gomez (Murray Theater, Aug. 5)