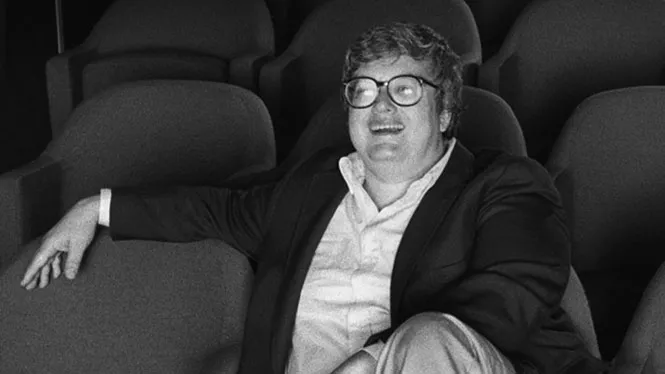 Let's not even pretend there's a way for most film critics of my generation to evaluate Life Itself—Steve James' biography of film critic Roger Ebert, taking its title from Ebert's 2011 memoir—on any remotely "objective" basis. Personally, I owe my career to the generosity he often showed to young aspiring would-be colleagues. Watching Life Itself is like attending the memorial service for your idol; it's not a passive experience.
Yet that's also somehow fitting, because Ebert was never one who pretended that he didn't bring his quirks and preferences to the work of analyzing movies. Life Itself plays out in part as the story of his life as Ebert told it in the book—with the traditional archival footage and talking heads—but it also follows Ebert and his wife, Chaz, during the final months of his life, as the long struggle with cancer that first took most of his jaw along with his ability to eat and speak eventually took his life.
It's that mix of elements that makes Life Itself such a uniquely emotional experience. While the film spends time on Ebert's early years and the alcoholism he publicly acknowledged later in life, it also focuses on his prickly relationship with his TV partner Gene Siskel—including some very funny outtakes—and how hurt he was that Siskel kept his own terminal illness so secret. The parts of Life Itself that show Ebert's struggles with rehabilitation and other fallout from his illness feel like keeping a promise to himself to be open about the messier parts of his experience.
And that's why, even when James' documentary is bumpy or conventional, it captures something fundamental about the process of being thoughtful about art: It's a process of being thoughtful about life. As much as Life Itself is a memorial to its subject, it's a celebration of a particularly worthy way of being alive.
LIFE ITSELF