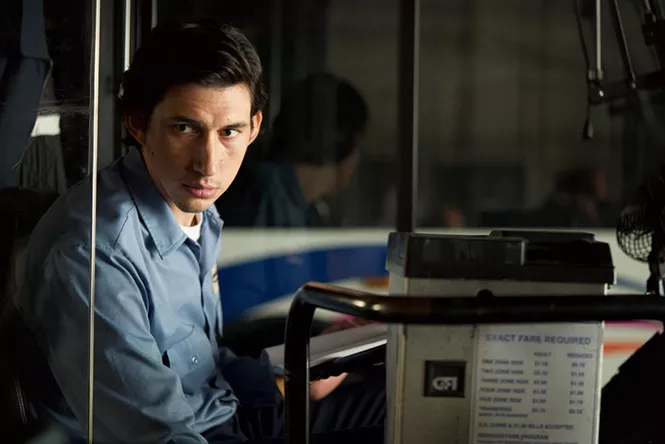 In case there weren't enough high-profile deaths in 2016—Prince, David Bowie, Carrie Fisher, democracy—we were told repeatedly in entertainment industry headlines that this was also the year cinema died. But around the margins of the franchises that tend to suck up all the media attention, there were plenty of wonderful movies—enough worthy ones that a top 10 list is merely the tip of the iceberg. If you're looking for a place to start catching up on some 2016 greatness, I hope this'll do.
10. Moonlight: Writer/director Barry Jenkins explores an African-American life in three acts—from grade school to high school to young adulthood—in this beautifully shot, phenomenally acted journey into hard-wired cultural ideas of black masculinity.
9. Kubo and the Two Strings: Laika's stop-motion features have always been a distinctive variation in the CGI kid-flick landscape, but this tale of a young boy on a quest to find the magical artifacts that can protect him makes a case for the transcendent, transformative power of storytelling itself.
8. Krisha: Trey Edward Shults used his first feature to create a star-making role for his aunt, Krisha Fairchild, as a 60-something recovering alcoholic trying to atone for her role as perpetual black sheep at a family Thanksgiving gathering, anchoring one of the great film portraits of an addict.
7. La La Land: It's easy to scoff at Damien Chazelle's attempt to revive a certain brand of melancholy movie musical, but this love story involving a would-be actress (Emma Stone) and a struggling jazz musician (Ryan Gosling) in contemporary Los Angeles becomes an unapologetic celebration of the idea of romanticism and the euphoria that can be created by art that transports us.
6: Toni Erdmann: Even some people who love Maren Ade's shaggy comedy—about a goofy music teacher (Peter Simonischek) trying to reconnect with his semi-estranged daughter, a corporate consultant (Sandra Hüller)—seemed to think it was another story about an uptight businessperson learning What Really Matters. There's more complexity than that in the central relationship—and in Hüller's best-of-the-year performance—even as Ade constructs several of the year's funniest set pieces.
5. Weiner: Hell yes, this plays even more tragically depressing now than it did when it debuted at Sundance almost a year ago. Josh Kriegman and Elyse Steinberg turn their study of disgraced congressman Anthony Weiner's comeback 2013 New York mayoral campaign into a portrait of political pathology—both a general and very specific kind. That this particular man and his pathology might have changed the course of a presidential election makes the story even more darkly fascinating.
4. The Witch: Writer/director Robert Eggers doesn't mess around with ambiguity: The witch feared by the movie's characters, exiled from their 17th-century New England town for the father's fundamentalist beliefs, most certainly exists. The key to Eggers' study of evil and obsession with sin might be in the subtitle, "A New-England Folktale," because the monster here is also a lesson to those wrestling with something we don't fully understand, but know in our gut is real.
3. The Handmaiden: Park Chan-wook's typically lush visual style adds a socio-political edge in this adaptation of Sarah Waters' novel Fingersmith, set in Japan-occupied 1930s Korea. The narrative—about a thief working to facilitate a con artist's efforts to marry an heiress—continuously feints and dodges through multiple points of view, on its way to an unexpectedly resonant tale of challenging corrupt patriarchy.
2. Paterson: The deadpan magnificence of Jim Jarmusch remains an acquired taste, but there's a special soulfulness to this story of a New Jersey bus driver (Adam Driver) who writes poetry he never shares with anyone. The cyclical rhythms of the protagonist's days build toward something almost heroic about finding art in every possible moment.
1. Cameraperson: It's not exaggerating matters to suggest that Kirsten Johnson has created an entirely new kind of film art here, combining snippets of footage from her 20 years as a documentary cinematographer into an essay with a hypnotic momentum. Individual images are some of the most gasp-inducing in recent memory, all in service of a remarkable reminder of the real humanity behind every creative work.