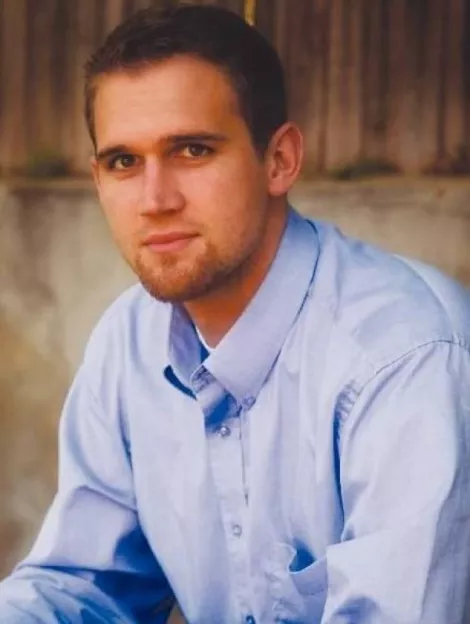 The category of sports memoir/autobiography isn't generally a place to find good literature. In most cases, the athletes don't do the writing, instead leaving the task to cliché-spewing sportswriters. Terrell Owens once famously alleged he'd been misquoted in his own autobiography.

The lives of the athletes are generally tailored to fit three subcategories of the genre. One segment is the bad-boy book: Dock Ellis throwing a no-hitter after dropping acid, David Wells throwing a perfect game with a hangover, Dennis Rodman just generally being Dennis Rodman, etc. This can be followed a decade later by the second type, the "prodigal son" memoir, which must contain the words "God" or "recovery" in the subtitle. Finally, there's the self-help tome, in which the athlete offers his life as an example of how you, too, can achieve your dreams, even if you aren't 300 pounds of steroid-induced muscle.

Into this arena comes Lance Allred, an athlete who can actually put his own words on paper since he was an Academic All-American who graduated with a double major in English and history. And he has plenty to write about: Allred's life story outside of sports is that he is the grandson of slain polygamist leader Rulon Allred, grew up in a Fundamentalist LDS community, is deaf, has been diagnosed with obsessive-compulsive order, and his profession has led him to live in France, Spain and Turkey, where he once faced the problem of having to smuggle $20,000 in cash out of the country.

Given all of that, calling Allred's book Longshot an athlete autobiography almost seems like an insult. Perhaps it should instead be referred to as a memoir written by a multifaceted individual leading a unique life who also happens to be 6-foot- 11 and has worked in a professional capacity with LeBron James.

Allred clearly seems to be aware of the smothering nature of the sports memoir format, so much so that the only fault of the book is that he sometimes tries too hard to break the mold. Rather than focusing on his amazing life story, he's so determined to let the reader know he's not just another dumb jock—he tries to be deeeeep, and often comes off sounding more wise-ass than wise man, with attempts at profound insights that are of the "late-night bull session in a freshman dorm" variety.

While Allred justifiably wants to be seen as more than just a basketball player, he's at his best when writing about hoops. His descriptions of the game are clear and, like a good fast break, move along at a pace that's quick but not out-of-control. Serious fans will appreciate his observations on the nuances of the game, while neophytes will be able to get a good sense of what he's explaining. In either case, the reader will appreciate the humor Allred is able to find on the court as well as his dedication to the game. Yet one more way Allred's book doesn't follow the template is that, rather than telling yet one more story of a guy who was a star at every step of his career, we instead get to hear from somebody who's always had to grind to earn every minute of floor time.

Locals will no doubt be interested to hear Allred's take on Rick Majerus, his former coach at the University of Utah. Allred alleged, and others confirmed, that Majerus once told Allred, who uses hearing aids and reads lips, "You use your hearing as an excuse to weasel your way through life. You're a disgrace to cripples, and if I were in a wheelchair and saw you play basketball, I'd shoot myself." That comment led to Allred transferring to Weber State, and—depending on whom you ask—Majerus either leaving or being forced out at the U.

While one couldn't blame Allred for having nothing but contempt for Majerus, he instead displays the more even-handed and reflective view he has developed through a lifetime of facing challenges. "The years I played for him," Allred writes, "I saw Majerus' shortcomings and brutality as well as his good, generous side. However, my shortcomings at the University of Utah were mine and mine alone. … As I put no blame on Majerus for my sub-par development, I give him no credit for my future success."

That ability to see both sides of a situation combined with Allred's descriptive capacities and variety of interesting experiences all come together to make for some very well-written sections. For example: "When you're in a gym and the crowd is on their feet, roaring and stomping, everyone is deaf. … I'm on an equal playing field with everyone else. In the land of temporary deafness, the permanently deaf man is king." And in the land of recycled and formulaic sports bios, this book by a deaf, fundamentalist Mormon kid is definitely worth a read.

Allred will read from Longshot and sign copies on Thursday, June 4, 7 p.m. at The King's English Bookshop, 1511 S. 1500 East.
LONGSHOT: THE ADVENTURES OF A
DEAF FUNDAMENTALIST MORMON
KID AND HIS JOURNEY TO THE NBA
By Lance Allred
HarperOne
2009
272 pages
$25.99 hardcover