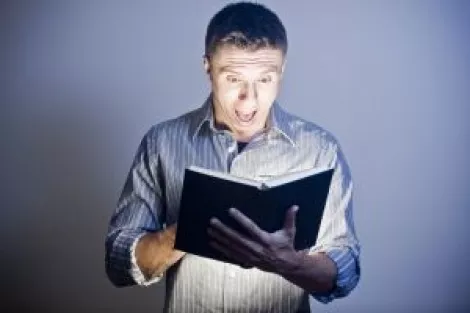 What book would you force all Utahns to read?Erik Daenitz:
The Prince
by Machiavelli

Rachel Scott:
The End of Faith by Sam Harris
Jesse Fruhwirth:
Retired Army colonel and professor Andrew Bacevich eloquently indicts the current state of the American military-industrial complex in
The Limits of Power
.
Nick Morgan:
The Utah Driver Handbook.
Wallace Greenwell:
The Bible, or at least the New Testament.
Scott Renshaw:
Absolutely anything that doesn't automatically reinforce what they already believe to be true.

Josh Deal:
The Alchemist
Nick Clark:
Under the Banner of Heaven
by Jon Krakauer
Bryan Bale:
Forcing them to read anything would be an exercise in futility. Those who most need the information I'd like to impart are the least likely to comprehend.
Dan Nailen:
Nixonland: The Rise of a President and the Fracturing of America
by Rick Perlstein. Because it's a great read while being an excellent breakdown of the destructive path of over-the-top partisan politics. Utah's got some of that, right?
Derek Carlisle:
Twilight
, mainly because it's a hidden gem that teaches the reader that it's cool to be a chase vampire.Second would be their scriptures. If you believe in something you should be informed on what that is.
Slaughterhouse-Five
could give them the insight of how it's going to feel when the aliens are in control. Viva La Rasa.
Alissa Wells: The Idiot's Guide to Driving. Worst. Drivers. EVER.