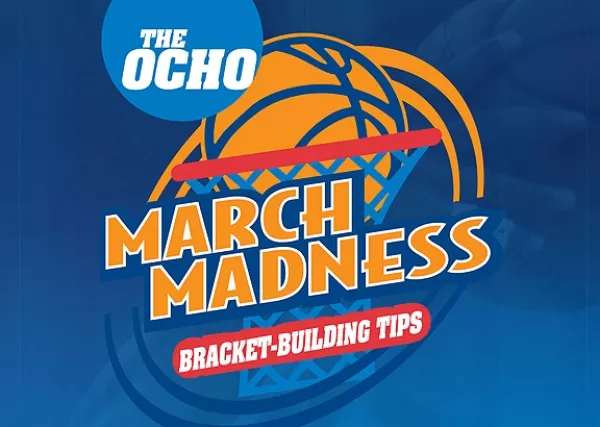 Eight helpful bracket-building tips for March Madness newbies:
8. Gonzaga is a clown college; factor in players' oversize shoes and wacky props.
7. Experimenting with same-sex partners during college basketball is just a phase.
6. Despite being named on a cruel dare, the Minnesota Golden Gophers are a real team.
5. "Valpo," however, is an imaginary place near Hogwarts—avoid in bracketing.
4. As for the Akron Zips and the Georgetown Hoyas … could go either way.
3. A blue school color is usually a safer choice than mauve, burnt sienna or #FFDDF4.
2. Warning: The Wichita State Shockers tend to put two in the paint and one in the ain't.
1. Relax—the March Madness office pool is probably the least illegal activity happening in your workplace right now.