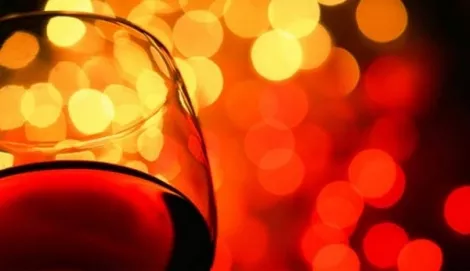 Even here in Utah, with restrictive liquor laws that make enjoying the fermented grape a sometimes tricky enterprise, there is an abundance of wine-pairing dinners and wine tastings in which to indulge. Almost all of them are informative and enjoyable. But once in a while, a winemaker comes to town who makes me want to stand up and shout, "Do this!" Mariano Buglioni is such a winemaker. He's coming to Utah, and I encourage you not to miss him if you're even marginally interested in Italian wines.
I've been told that Buglioni makes wines based on his passion for them; he doesn't need the money. And judging from some of the ex-textile-industry executive's properties—such as his sprawling estate in San Pietro, Italy—that would seem to be true. There are also the eateries he's become well known for, such as his Verona, Bolzano and Santa Maria di Negrar osterie (bistros), and his gorgeous countryside locanda (inn). Buglioni has some notable fans here, too, such as Barack Obama, who used to enjoy his wines at Spiaggia restaurant in Chicago.
The wines are Valpolicella, from Veneto. But if you think of Valpolicella as commonplace wines, think again. Wine Advocate recently gave 2005 Buglioni Amarone della Valpolicella Classico ($67) a 92-point rating. 2007 Buglioni Recioto della Valpolicella Classico ($35) scored an 89, and Classico Superiore Ripasso Il Bugiardo ($33) garnered 90 points. The Buglioni Valpolicella wines range from Valpolicella Classico ($17), which is a simple, everyday red made from a proprietary blend of grapes—something to enjoy with pasta and red gravy or pizza—to the aforementioned Amarone, a blend of 65 percent Corvina, 20 percent Corvinone, 10 percent Rondinella and 5 percent Molinara. The Amarone spends 30 months in small French barrels and is brimming with dark cherry, blackberry and cassis flavors. It's a stunning, complex wine that I'd be tempted to pair with any dish incorporating black truffles.
The wines aren't easy to find. And Buglioni doesn't visit the United States often. So, we're especially fortunate that he's decided to spend a few days here in Utah, thanks in part to Marco Stevanoni, a Salt Lake City-based wine broker and owner of Vitalia Imports, who handles the Buglioni wines. Stevanoni and Buglioni—both of whom are from Verona—will be hosting a trio of wine dinners coming up—one private, and two open to the public. You won't want to miss them. Either would make for a terrific early Valentine's dinner. Keep in mind that Romeo and Juliet were also from Verona.
The first Buglioni dinner will be held at South Ogden's Zucca Trattoria (1479 E. 5600 South, 801-475-7077, MyZucca.com) on Friday, Feb. 10 at 7 p.m. Dishes and pairings include housemade pappardelle with sweet sausage and wild mushrooms and Buglioni Valpolicella Classico, risotto with Buglioni Il Bugiardo, baccal%uFFFD mantecato with polenta and Buglioni L'instruso, and grilled veal tenderloin with Buglioni Amarone Classico. The price for the dinner is $45, plus $40 for the wines, exclusive of tax or gratuity.
After a members-only dinner at Promontory Club on Saturday, another wine dinner will take place at Franck's (6263 S. Holladay Blvd., 801-274-6264, FrancksFood.com) on Sunday, Feb. 12 at 6 p.m. The price is $85 per person, excluding tax and gratuity. Dishes and pairings include prosciutto di parma with grilled figs and hazelnut salad with Buglioni Spudorato (sparkling wine), red snapper with seafood ravioli and Buglioni Intruso, housemade gnocchi with duck-confit ragu and Buglioni Valpolicella, and beef tenderloin with Buglioni Amarone della Valpolicella Classico.
If your Italian isn't so good, you might be interested in the humorous names Buglioni gives to some of his wines. Intruso means "intruder," Spudorato means "shameless," and he has others that translate as "the brat," "the ruffian" and so on. He's a guy with both a passion for wine and a sense of humor about them. Come meet Mr. Buglioni in Utah.