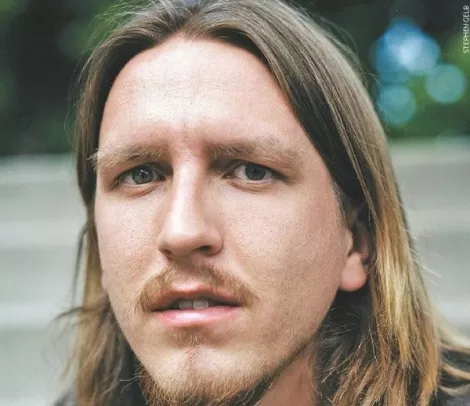 The ever-curious U of U chemistry student and freelance writer Matt Jorgensen started an online photography project called "A Peoples' Picture," a creative endeavor in which he places cameras randomly around town for anyone to take pictures with. He posts the photos that people take at APeoplesPicture.org.
What gave you the idea for your project?
It literally came to me in the middle of the night. I woke up after my first REM cycle, sat up in bed, grabbed my wife's arm, and said, "I just had an idea. What if I left disposable cameras around with a note attached telling people to snap a few photos and then bring the camera back? It would be fascinating to see what they take pictures of."
Do you worry people will steal the cameras?
The cameras are $3 disposable jobs from Hell-Mart with a note taped over most of the exterior. The only reason someone would steal them is out of curiosity of what pictures are inside. Since the pictures are posted online, a would-be thief could save themselves time and money by just looking at them on the Internet. Even still, I am always relieved when I find my camera at the end of the day where I left it.
How are they placed?
The right location has to have people sitting around bored. Only the bravest of the most interested ever pick up the camera, so it must be an area where many people see it while still being out of direct sunlight and protected from the rain.
What is the most interesting/shocking picture you have gotten so far?
I haven't gotten the dramatic, expressive or shocking pictures I initially expected. It's like people are afraid that the person who placed the camera is out there watching them. Rather than being shocked, I am charmed. People take goofy self-portraits, pictures of their kids, nature shots, and (my favorite), shots trying to capture their subject at an odd angle, creating a feeling of, "how on earth was that captured?"
Are the locations of the cameras listed anywhere?
I have not posted my camera locations, although I've thought about it and may yet do it. Here's the rub: I want average people who would otherwise just be sitting there to have the opportunity to be creative. If I post camera locations, people who are already creative would seek them out. That said, the latter idea may make for some good photos.