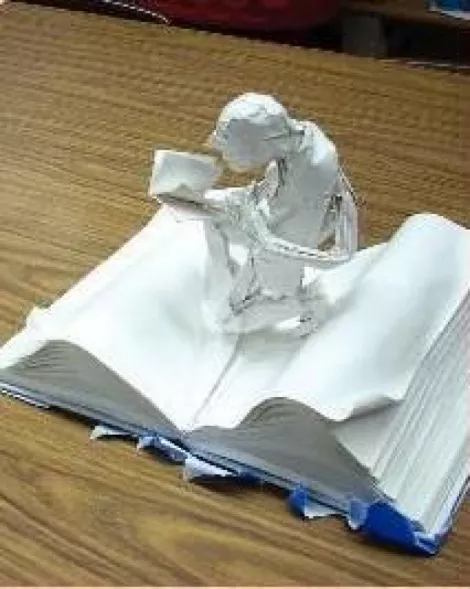 Origami is to the art world as bonsai is to the world of horticulture: Oh sure, you can see the artistry involved, but it's overshadowed by much larger and more impressivelooking works. But then, Matthew Jones might just be the Picasso of origami.

You know origami—on its most basic level, it's folding paper napkins into the shapes of birds. In the hands of 32-year old Jones, however, paper is transformed into sculptures or masks, "dancing lobsters" or a completely rendered "Terra Cotta Vase and Flower." It's not just little flap-winged birds anymore.

Jones will be awarded the Florence Temko "Lone Folder" award, the origami world's equivalent of an Oscar, in New York City on June 27. He's been folding paper into various shapes since he was 5 years old, so he's had time to develop his own style in a medium that seemed to be completely uniform.

Matthew Jones: origami, part of Faces of Utah Sculpture V @ Utah Cultural Arts Center, 1355 W. 3100 South, 801-965-5100, through Aug. 4.