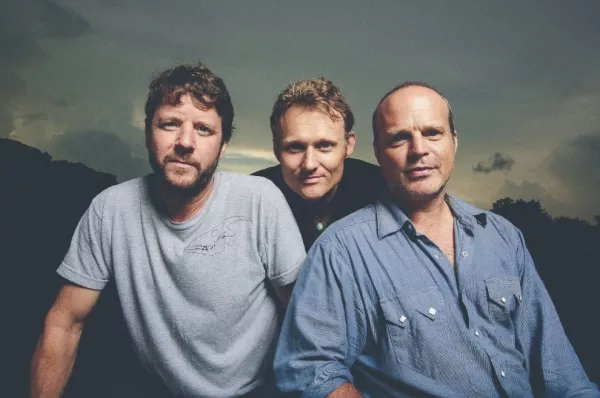 Avant-jazz and funk ensemble Medeski Martin & Wood are tired of being labeled a party band—which may be why Salt Lake City is the band's only scheduled stateside stop this summer.
"We really like how freer we are in Europe, how there aren't the labels often put on us [in the United States]. The audiences tend to listen more," says bassist Chris Wood, adding that critics and fans here often expect MMW to be a funky-groove-centric party band. Billy Martin (drums and percussion), John Medeski (keyboards and piano) and Wood began the trio in New York City in 1991, and, at various points in their varied career, they have indeed been that party band, but their goals are ever evolving.
"We could do that and probably make a lot more money," Wood says with a chuckle. "If we want to be honest with ourselves about what we want to be creating, though, it's not that." MMW's new direction—back to how the band began, Wood says—is heard on 2012's Free Magic, an all-acoustic record.
"In some ways, it's breaking us down to the quintessential sounds of a trio—a variety to get us away from the electric stuff and make us think differently," Wood says. "We are playing together the same way that we always do, but the sounds are different."
This isn't to say that Salt Lake City will be a test market for MMW's acoustic sound. In fact, Wood says he doesn't know what the set will entail, nor will he until he arrives, because "we have to see the space and the situation and adjust."
Whether MMW play funky grooves, acoustic tunes or a mix, attendees will see what makes the trio so special, namely their ability to adapt and create.
"No matter what we're playing, whether it's a song we've played a thousand times, or something we're improvising on the spot, it's ultimately played with the same attention to the moment," Wood says. In that way, they're always improvising—even within structure, there's something to play with.
"There's this space you can enter into onstage," Wood says, continuing to discuss the Zen-like improvisation mindstate. "It's the same reason you go to church, because it's all you think about when you're there."
And for the same reason why you don't go to church every day, the three band members each have side projects that are wide-reaching in terms of genre and involve a lot of time away from MMW. It's about gaining perspective.
"When we get back together, it's immediately apparent what makes the group special and what we're good at," Wood says. "Every artist needs to search, find new things and put themselves in new contexts to give them perspective, so they can keep loving what they're doing.
"And, ultimately, when you get up onstage, you kick ass and forget about everything else."
MEDESKI MARTIN & WOOD
w/John Scofield's Ãœberjam Band
Red Butte Garden
300 Wakara Way
Sunday, Aug. 4, 7 p.m.
$25-$35

Twitter: @austendiamond