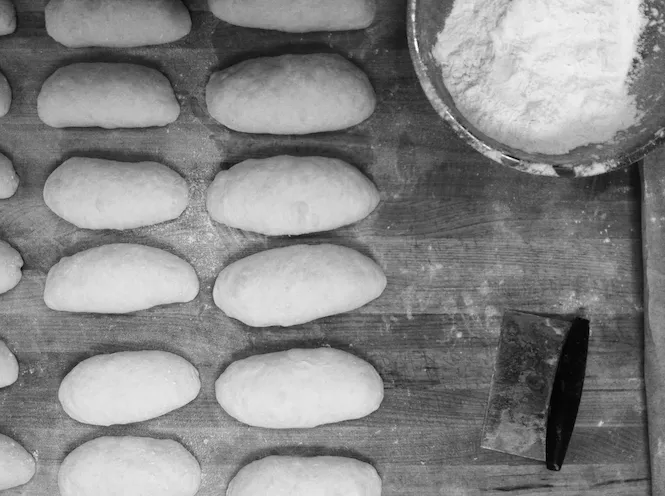 Gluten-free living be damned.
Ryan Moore, who's baked at Eva's Bakery and From Scratch, is starting Utah's first community supported baker, or CSB, program. He's hosting a launch party Monday, Nov. 17, from 7-9 p.m. at Avenues Proper Restaurant & Publick House, 376 E. Eighth Ave., to explain the program and sign up members.
The CSB runs like the popular community-supported-agriculture programs: You pre-pay for a full or half share of bread and pick up your ciabatta, rustic roasted potato, pain au levain or daily special at one of three locations: Jack Mormon Coffee, Fillings and Emulsions or Mamachari Kombucha.
A $40 full share will get you two loaves a week for a month. A half share (1 loaf a week for a month) is $22. He'll also let you try out two loaves over two weeks for a $12 quarter share.
It's a low-risk way for Moore, one of 15 bakers who recently competed in the first round of the Bread Bakers Guild Team USA competition, to start a business. All of the bread will be sold before he bakes it. "I have zero waste. Every loaf is paid for," he says.
Moore bakes in the middle of the night at the bread and pastry shop Fillings & Emulsions, using flour from Logan's Central Milling and a 30-year-old starter that naturally ferments his loaves. "It's literally flour, water, salt and wild yeast," he says, adding that he adds no oils or sugars.
It's the length of fermentation—depending on the loaf, it can take 18 to 36 hours—along with how he combines his starters and types of flour, that sets his bread apart, he says. Most other bakeries produce such large batches of bread that they don't have the time to rely on natural fermentation to the extent that he does, he says.
"There's no bakeries that I would want to work [for] that make the kind of bread that I do," he says, pulling a loaf of his rustic roasted potato from a plain brown bag. The thick and crunchy crust is a mixture of light and dark caramel colors, hiding a pillow-like crumb inside. "Nobody else will bake anything like this."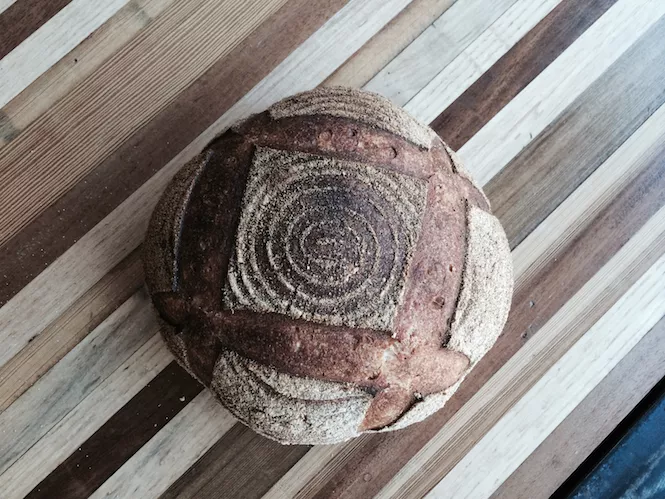 The 28-year-old learned his craft in Logan while working at a steak & seafood restaurant. He didn't like his job as a line cook, and wanted to try baking bread there.
"This is the worst bread I've ever had in my life," he recalls being told by Keith Guisto, a partner at Central Milling who was helping the restaurant with its baking needs. Guisto, whose sourdough won a James Beard award in the 1990s, finally agreed to train Moore. It is Guisto's starter that Moore uses.
Moore believes the lengthy fermentation time could allow people with gluten sensitivities to eat his bread without discomfort: gluten proteins have a longer time to break down while they ferment.
He hopes to educate "people on why they eat a piece of Wonder Bread and feel like shit. There's a reason. It has nothing to do with the plant and it has everything to do with the process."
For his CSB to succeed, Moore just needs 50 people who aren't afraid of gluten to sign up: He's limiting members so he can control the quality, and will add people to a waiting list.
His goal: "Just make the bread that I know is the right way to make it and get it to the people."