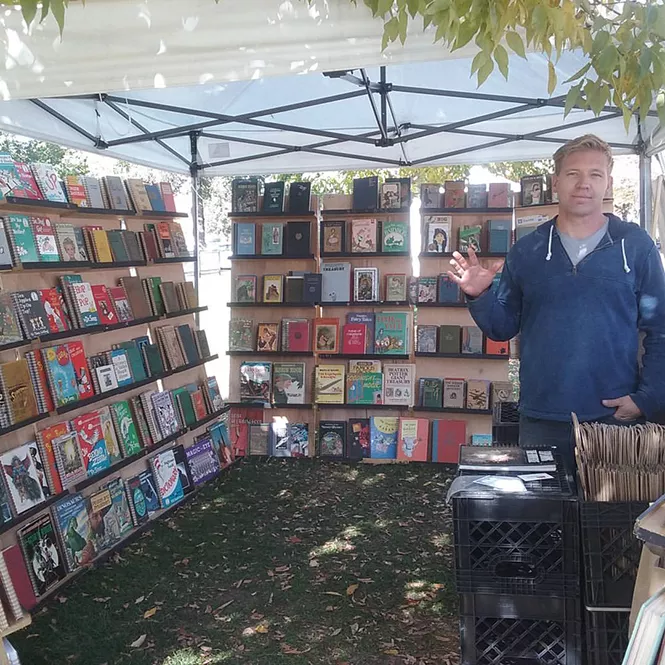 A new year means new resolutions, and what better way to keep track of progress than with a new journal? For a notebook as unique as you, check out Red Barn Collections—a local company that upcycles old books into new creations.
"There are a lot of fun moving parts involved in this business," co-owner Brooke Burgee says. "Finding and discovering the books is always fantastic. We find so many interesting titles, vintage books, new books. The hunt is always an adventure."
That hunt is also a family affair, Burgee says. Her parents and aunt are all retired and live back East, where they find amazing vintage books at estate sales and thrift stores. "My aunt is in Cape Cod," she says. "She just sent me a shipment of books, and I practically drooled."
The business is named after their family farm in Vermont, and was directly inspired by a conversation Burgee had with her mother after moving to Utah. "My mom called and asked, 'What are you going to do with all these books you left behind?'" Burgee says. Suddenly the idea to upcyle—to give them new life rather than sending them to the dump—was born.
Burgee and her co-owner, Ben Bowen, got a street permit and started selling their products at parks and on sidewalks. Soon they were setting up shop at flea markets, farmers markets and large expo shows.
"When customers come in, it's like they're visiting grandma's house," Burgee says. People find old books that they recognize from childhood. "It's such a nostalgic experience. Once they're here, they're friends."
Red Barn Collections also creates custom orders so people can memorialize a book from their past, or fashion a particularly touching gift for the future. "I have a customer who has a Christmas journal for her grandson," Burgee says. "Every year she uses a page to write a letter to him about their Christmas, and she'll give it to him someday."
On top of creating one-of-a-kind keepsakes, Red Barn Collections is also helping to improve the environment. The business has a partnership with Interwest Paper, which receives roughly 80 tons of books per week. "We take things out of the recycling stream, saving resources," Burgee says. This practice won the company an award in 2016 from the Utah Recycling Coalition for Innovative Product of the Year.