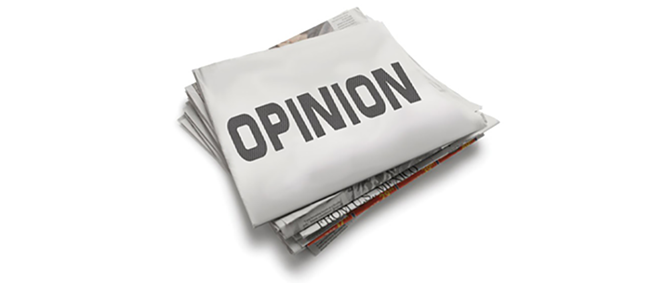 In July, state Sen. Nate Blouin, D-Salt Lake City, authored an email paid for and distributed by Erin Mendenhall's mayoral reelection campaign. "The constructive tone Erin has set has finally created a real partnership in confronting the statewide homelessness crisis," he said.
The idea of "partnership" between the incumbent Salt Lake City mayor and state legislators obscures the statistics of Utah's 2023 Annual Data Report on Homelessness. The Deseret News reported that it "showed a 96% increase in people experiencing chronic homelessness since 2019 and a 10% jump, year over year, to 8,637 people experiencing homelessness for the first time."
Square these numbers with a recent re-election ad by Mendenhall, boasting that Salt Lake City's two homeless centers can increase capacity by 50 beds apiece, plus another 200 beds during "Code Blue" events when temperatures are 15 degrees Fahrenheit or lower. The majority of overflow beds aren't even in Salt Lake City, but other places throughout the county.
Paucities. Out-of-city solutions. Arbitrariness.
Anything below 32 degrees is freezing. The Centers for Disease Control and Prevention (CDC) indicates that extreme cold varies, meaning we can experience it at temperatures above freezing. Fifteen degrees—well below freezing—is an odd number that appears to mean something.
I invite Mayor Mendenhall or state homeless coordinator Wayne Niederhauser to spend a couple nights outside this winter and report back to the public. What is the difference between 15 and 17 degrees? Or between 17 and 20?
Last winter, unhoused SLC residents died at unprecedented rates. Richard Markosian of Utah Stories reported that the city's count is likely low, and The Salt Lake Tribune revealed that at least a dozen people had died due to exposure. Winter descends, and Mendenhall touts a long-term strategy. But, as reported by the Deseret News, she now lacks funding.
A strategy without funding? At best, this is wishful thinking. And at worst? Another winter with our incumbent as mayor.
Instead of ideating and enacting solutions, Mendenhall is on record saying that sanctioned encampments aren't the city's responsibility. Mendenhall ultimately flip-flopped on the topic, changing her campaign message. "[M]y administration and staff ... are working daily ... on a safe, structured sanctioned campground," she now claims, while continuing to condone raids on the houseless.
Of the abatements, Mendenhall said in June: "We participate in those because it's inhumane for a city to allow [unhoused residents to live in] public spaces that were never fit for human habitation." This is a classic example of punishing the victim.
Sen. Blouin claims that Mendenhall's work has "resulted in direct investment in reducing the impacts of homelessness." Huh? I've deliberated over what his words, when cobbled together, mean. A deconstruction of the sentence reveals it describes nothing. Moreover, our streets showcase the opposite of Blouin's sloganeering.
People are forced from one unlawful camp to the next because there's nowhere to go. These folks require shelter, hospitalization and/or rehabilitation. Instead of meaningful reform, Mendenhall humanizes the cyclical abuse of government-sanctioned abatements—a mean-spirited act that includes stealing from the poorest among us.
In a KSL NewsRadio report, Rocky Anderson—former two-term mayor and candidate for reelection this November—talked about the previous winter: "We had people on our streets dying of the freezing cold, getting frostbite and having their fingers and their toes amputated," he said. "That is an absolute crisis, and it was ignored."
What do meaningful political partnerships really look like? They look like Anderson's relationship with Latter-day Saints and non-LDS communities, his positive associations with Republicans and his forthright engagement with the media, Capitol Hill and the public.
Anderson is transparent. He's empathetic. This past winter, he personally drove a frostbitten victim to the emergency room. Between The Salt Lake Tribune and Deseret News, there exist many articles that report on his commitment to bipartisanship.
Following the 2002 Winter Olympics, Anderson endorsed now-Utah Sen. Mitt Romney for Massachusetts governor, and Romney in turn endorsed Anderson's reelection campaign. As reported by the Deseret News, the Alliance for Unity was a "brainchild of two political opposites, industrialist Jon Huntsman Sr. and Salt Lake Mayor Rocky Anderson." The program brought together civic, business and religious leaders of all faiths and political backgrounds to bridge divides in the community.
A 2003 Deseret News article about the Joseph Smith Memorial Building's 10th anniversary quotes Gordon B. Hinkley—the late president of The Church of Jesus Christ of Latter-day Saints—praising then-Mayor Anderson's leadership. Anderson also received the 2019 Leonard Weinglass in Defense of Civil Liberties Award from the American Association for Justice.
Humane results through dialogue, constructive collaboration, partnerships unrestricted by political or religious affiliation as well as humor, sensitivity, transparency and seriousness. These rank among the man's documented strengths as a public servant.
Our collective humanity deserves solutions for our city's houseless—not senatorial marketing puffery in "Paid for by Mendenhall" advertisements. We need representation that understands the difference between brinkmanship and positive change.
I'm disenchanted with Sen. Nate Blouin and the other supporters of Mayor Erin Mendenhall, not because they don't see what I see—but because what they describe isn't what I see.
Calvin Jolley lives in Salt Lake's Central City neighborhood. His credits include The American Book Review, MAYDAY Magazine by New American Press, Context South, 15 Bytes, Otis Nebula, and The Salt Lake Tribune. He is an issue voter who has no formal political affiliation with Rocky Anderson's campaign for mayor.