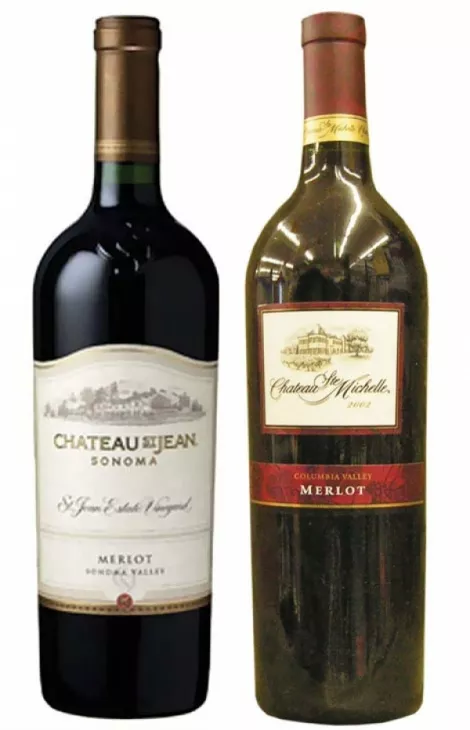 To paraphrase an old tune, and pretty much lay out the current scenario for Merlot: "Riding high in April, shot down in May ... back on top in June." That is correct. Merlot is, again, our most popular wine!
As in the past, Merlot again has the largest consumer base of any wine varietal in the United States; it's more in demand than any other wine, red or white. But why? Did we not all decide to shun this grape after the movie Sideways championed the greatness of Pinot Noir, at the expense of supposedly insipid Merlot? I will be the first to avow my love of Pinot Noir, arguably the greatest wine grape we know, and that the bulk of Merlot was below par. But, Sideways was a wake-up call for many Merlot producers, and what comes around, goes around.
The meteoric rise of Merlot's popularity in the 1980s created intense demand. Over-cropping of existing vines, and new planting in areas not quite suitable, occurred to help satiate consumer want. The result: thin, overly herbaceous wines that if served in prison would cause riots. Hence, the aforementioned movie's dissing of Merlot. And on that note, a corresponding passionate zeal for Pinot Noir swept across the country in 2004. So, what happened next? Yup: more plantings of Pinot and the sourcing of grapes from abroad to please the Pinot-crazed public and, most notably, those who wanted it at very affordable prices.
Sound familiar?
In the current economy, most of us want our wine at affordable prices. But therein lies the rub: While keeping costs down, quality Merlot is much easier to produce than quality Pinot Noir. That's because Merlot adapts to a wide variety of soils, is easy to grow, and is relatively easy to vinify. Conversely, Pinot Noir is an extremely finicky grape, genetically unstable and a bitch to grow, exasperating for everyone involved.
Why, then, even produce Pinot Noir? Because, when it's on top of its game, it can be a life-changing sensory experience. The famed red wines of France's Burgundy region—along with the cult following they have in Oregon and the cool-climate regions of California—are proof of this. Don't get me wrong— Merlot is also quite capable of greatness. France's Pomerol and St. Emilion regions confirm this, as do prestige bottlings in Washington state, South America and California. However, when Pinot Noir is great, it is the greatest. But this takes place at a high price tag—and when making budget Pinot, the painstaking care the grape requires isn't possible. The result can be downright unpleasant.
In short, Merlot offers more quality at lower prices. It is very drinkable when young, which makes it quite accessible to the average wine drinker.
Most importantly, the broad fruit flavors this wine puts forward are real crowd pleasers and, at budget pricing, crowd pleasing is key. Unlike Pinot Noir, Merlot also lends itself to blending with other wines, such as Cabernet Sauvignon. This affinity for blending allows for improvement in a wine that would otherwise be impossible if flying solo.
Remember, as long as a wine is 75 percent Merlot, it can be labeled as such.
We love to splurge on that expensive bottle of Pinot Noir once in a while. But the economy has dictated for a lot of us that, on most days, affordable wines are the ticket. And for this, Merlot is a great bet. After all, if designer jeans are too pricey, is it not better to forgo the cheap imitations and opt for a trusty pair of Levis?

Gus Magann is a former chef and sommelier, and is now a partner at Vine Lore Inc., a Utah wine and spirits brokerage.