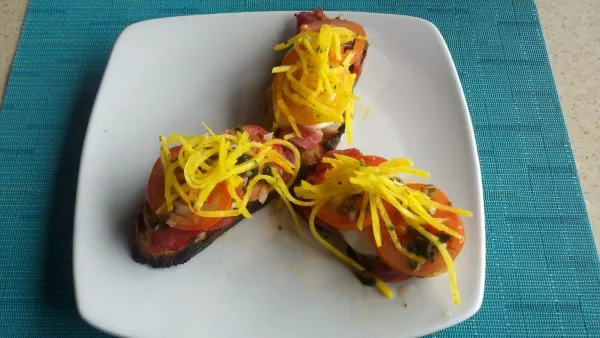 Mexican Mondays
On Mondays at Boulevard Bistro (1414 S. Foothill Drive, 801-953-1270, BoulevardBistroFoothill.com), the crew hosts a Southwestern/Mexican fiesta, which includes a taco bar and special tequila cocktails. The menu changes from week to week, but in addition to the taco bar, typical menu items include pan-fried duck breast with almond mole, Spanish rice, black bean puree and carne asada pizza. And on Wednesdays, Boulevard Bistro features wine flights, housemade sangria and half-price appetizers.
Kimi's Back!
Kimi Eklund—former owner of Absolute! Brasserie, Dijon and, more recently, Kimi's Mountainside Bistro at Solitude Resort—will soon open her newest restaurant, called Kimi's Chop & Oyster House. I recently got a sneak peek at the menu, and it ranges from fresh oysters, mussels, escargot and steamed clams to Swedish-style bruschetta, ceviche, Wagyu steaks, fresh lobsters, grilled lamb T-bone, pan-fried Utah trout and much more. The new eatery will be located at 2155 S. Highland Drive in the space that formerly housed Caterina restaurant.
Somm for OM
On Thursday, Sept. 18, at 7 p.m., The Park City Film Series and the Prospector Theater in Park City (2175 Sidewinder Drive) will host a special screening of Somm, the award-winning 2012 documentary about four sommeliers attempting to pass the prestigious Master Sommeliers exam, a test with one of the lowest pass rates in the world. The screening is a benefit with proceeds going to the OM Foundation (One Man, One Mission), which supports community centers that provide services for kids with disabilities and their families. OM Foundation founder Bonner Paddock will be a special guest at the screening, which will also include wine and cocktails, a Beyond Limits DVD signing, drawings for dinners and ski passes and more. The event is for folks 21 and over, and the cost is $30 per person, which includes the screening and three glasses of wine or signature cocktails. For tickets, go to ParkCityFilmSeries.org.
Quote of the week: To lengthen thy life, lessen thy meals.—Benjamin Franklin