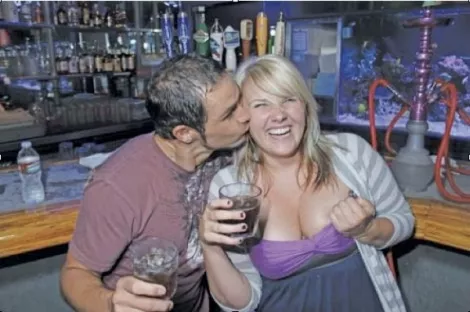 MJ Tribute: HarryO's Knows '80s
Dining on Main. Condo ragers. Drunken vertigo on a slanted street. It all happens in a little place called Park City, and HarryO's (427 Main, Park City) offers another reason for heading up to the little big city: a Michael Jackson tribute dance party. SLC's legendary DJ Brisk1 hosts this version of the annual HarryO's '80s Throwback Party, celebrating the life and work of the King of Pop. The fifth annual flashback is Saturday, Aug. 28. Bring your high-altitude dance boots, some MJ moves and you won't be the only one doing the moonwalk.
Different And New: Mo's Poetry for You
In a first for Club Matters, we'd like to tell you about a bar doing something other than dancing, disco and dudefests. Mo's, at 358 S. West Temple, hosts a monthly slam called "Put Your Money Where The Word Is." Stop in for something different Aug. 30 at 8 p.m. Drink some liquid courage, head to the mic and pocket some cash for your verbs. The cover is just $5.
3-Way Thursday: Liquid Joe's
The Metal Gods, Dope MCs and Bootiequake all converge at one place on one special night of the week—3-Way Thursdays at Liquid Joe's (1249 E. 3300 South). The dance floor doesn't get more packed on a Thursday than when the Metal Gods play classics from all the biggest hair bands of the '80s, including Bon Jovi (I believe I heard some Poison, too). All the groups are accurate, down to the fashion of the decades when their respective genres were big. The Metal Gods even wear ripped spandex, big hair and spiked codpieces. Stick around for disco from '70s-centric Bootiequake and early hip-hop classics from The Dope MCs.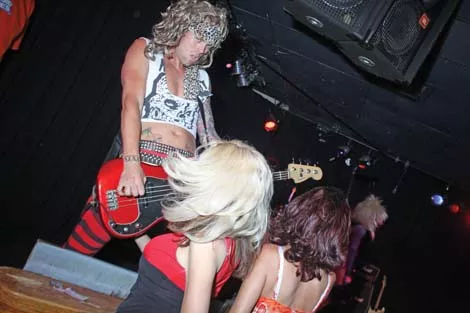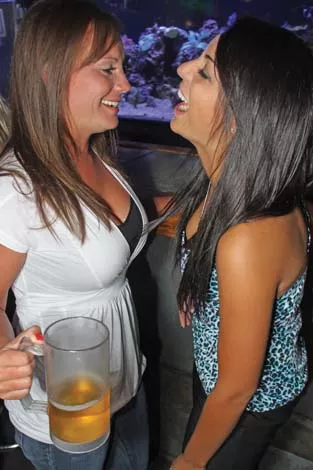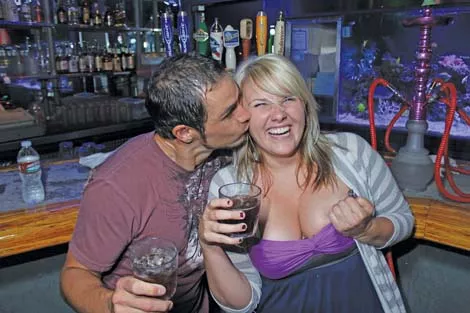 Liquid Joe's Hotshots:
1. The Metal Gods
2. Jamie Smith, Joni Quincy
3. Mike Adams, Kaylee Mae
We want to keep Utah up to speed on local nightlife. Submit tips about club openings, closures, remodels, special events, drink recipes and noteworthy changes to comments@cityweekly.net.