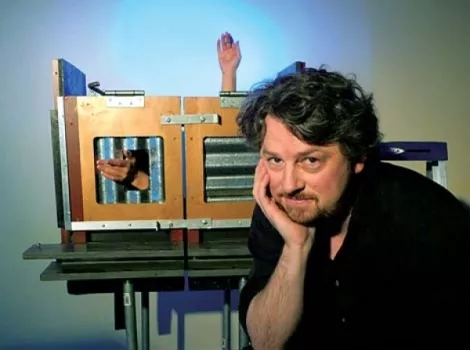 I've always had a soft spot for magicians. Before he got a real job and a family, my grandfather was a magician. And though he'd left that behind him decades before, some of my earliest memories are of Grandpa finding my card in the middle of the deck, or cutting a rope in half and putting it back together before my eyes. No tricks here; the man was magic.
So, why not instill some of that wholesome wonder in your family, or just yourself, at illusionist Michelangelo's Illusionicity show of magic, comedy and music? There are dancing girls, too. It's 90 minutes of pure astounding entertainment, including the premiere of Michelangelo's new "Body Blades" illusion.
Reserved seats are only $10, or bring a blanket and sit on the lawn in the shadow of the Wasatch for only $8. Kids under 3 are free, so you can blow their little minds at no additional charge. They'll remember. Trust me.

Michelangelo's Illusionicity @ Sandy Amphitheater, 1245 E. 9400 South, Sandy, 801-568-2787, June 25, 8 p.m., $8-$10. Illusionist.net