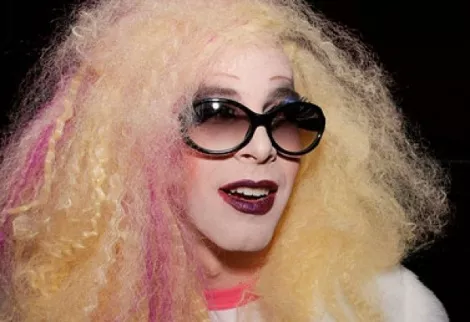 Born a poor coal miners daughter in Coleville utah, the last in a family of thirteen. As a child she earned the nick name Fancy for her taste in glittery Salvation Army frocks.
It was there at the Salvation Army that she was discovered or rather cornered. Her one-way ticket out of Utah came in the form of a older man named Mr. Boxx. With a fist full of cash, and some snake skin boots he took her away after paying for her boob job. The years to come were to be a blur of ex-husbands, pool boys, and botched liposuction.
Pandora considers herself an international women of mystery and wishes only to leave the room with as much dignity as she came with.