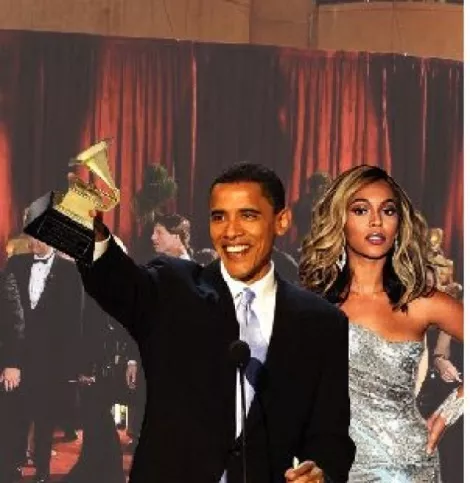 Eight more awards for Barack Obama to follow up his Nobel Peace Prize:
8. A Grammy for his duet with Beyonce, "Keep It Tight (Like My Comprehensive Health-Care Plan)".
7. A "Come to Where the Flavor Is" track suit for collecting 100,000 Marlboro Miles.
6. A Best Supporting Actor Emmy for his walk-on role in Californication.
5. An honorable mention in the White House´s "How Obama Has Saved the Known Universe" essay contest.
4. A Best Sassy Strut trophy from the Handsome Boy Modeling School fall pageant.
3. A participation ribbon from the United Nations.
2. A free meal for finishing a 72-ounce steak in 20 minutes at the Cow-abunga Palace.
1. A Pulitzer for Outstanding Achievement in Liberal Media Bias (First Quarter).
Related article:

ObamaNation