Q: Besides the Olympics, what is the most significant thing to happen to Salt Lake City in the past 25 years? Or, how do you see the city changing the next quarter century? (To weigh in with your own thoughts on the past quarter century, comment below.)
Paul Rolly, Salt Lake Tribune columnist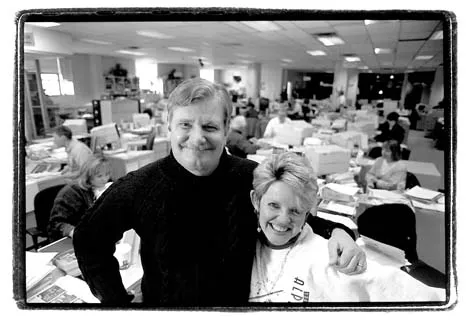 "TRAX, Salt Palace expansion and renovation, the development of The Gateway shopping center and the massive restructuring of the traditional downtown business district near the Salt Lake Temple being conducted by the LDS Church. TRAX has brought Salt Lake City into the 21st century in mass transit. Soon, there will be more east-west legs expanding the quick and efficient transportation system into further subdivisions throughout Salt Lake County. The most significant leg will be the one connecting the Salt Lake City hub to the Salt Lake City International Airport. That, along with the new and improved Salt Palace convention center, should vastly enhance the city's reputation as a tourism and convention site. The Gateway replaced what had been a run-down eyesore on the west side of the city's business district, and the new LDS project, which will exist just to the east of Gateway, should make the city a vibrant place to hang around, shop and party. The Utah Legislature's recent action eliminating the need to buy memberships to each drinking establishment also is beneficial to the city's tourism and night-life prospects."
Steve Erickson, lobbyist and founder of the Citizens Education Project
Past 25: "The changed demographics. The city has become much more colorful and diverse, less bland, white and LDS." Next 25: "The demographic shift will continue and the population and density in the city will continue to increase, as will income disparities. The air quality will worsen, water and power shortages will become frequent, and overall quality of life will deteriorate, especially for lower-income households."
Kevin Kirk, Heavy Metal Shop owner
"I'm going to have to say the most important thing to happen to Salt Lake City in the past quarter century is the opening of The Heavy Metal Shop in 1987. I remember talking with John Saltas on the phone back then about placing ads in the
City Weekly
(then called
The Private Eye
). A lot has changed since then. But one thing that still remains the same is The Heavy Metal Shop. We have weathered a couple of moves, but have been in the downtown location going on 10 years now. Thanks to our loyal customers and their kids!"
Steve Williams, KUER 90.1 "Nighttime Jazz" host
Note: Williams started hosting the weeknight jazz program part-time on KUER 26 years ago, on June 24, 1984. He has been the full-time director of jazz music at KUER for 25 years. "In the next 25 years, I'd hope we'd develop some kind of area in downtown where music clubs will be fairly close to each other, along with late-night dining options. It would be great if downtown is walkable and has plenty of parking for the walking tour of downtown. Hopefully, parking costs for the entire evening while you walk the streets will be reasonable and the streets will be safe and lit up. It would be like an arts festival every weekend in downtown Salt Lake City."
Shelly Thomas Williams, former KSL 5 reporter
"I think the Olympics stand out sharply as the most important event/situation in the past 25 years, and I can't think of anything that compares in impact. I hope those games (despite the controversy and sharp opposition by some) exposed children to the fact that a large, welcoming world exists outside of Utah, and that life should include exploration. It was satisfying to see the city and state come to vibrant life for those weeks."In the next 25 years, I expect that downtown Salt Lake City will revitalize to a thriving metropolitan center. Many do not believe it can happen, but I believe it will; not just with the obvious new construction at the north end of Main Street, which will certainly make a major difference. I think Salt Lake can rise again through the fact that many will discover the benefits of a livable, walkable city."
Jerry Rapier, Plan-B Theatre Company producing director

Note: Plan-B will celebrate its 20th anniversary during the 2010-11 season.
"One of the most important things that has happened in/to Salt Lake City in the past quarter century is the creation of the Rose Wagner Performing Arts Center. It's amazing that a city this size has such a venue—one whose purpose is to serve the community through smaller arts organizations. There is nothing quite like the energy of walking into the Rose Wagner on a night when shows are running in all three venues and class or rehearsal in all four rehearsal spaces."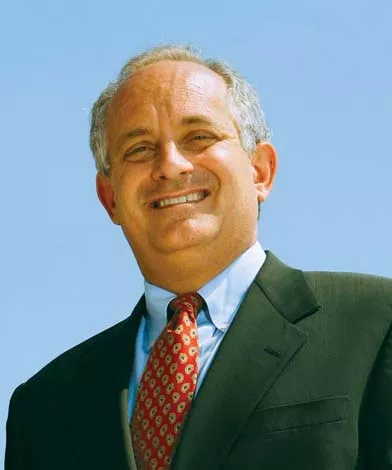 Frank Pignanelli, lobbyist and Deseret News columnist
Past 25: "In 1987, Delta Airlines (after the merger with Western Airlines) named Salt Lake City as a hub site. This subtle but important achievement allows the state to recruit business, entertainment and sporting opportunities."
Next 25: "Salt Lake City and Salt Lake County will be a major focus of economic and cultural energy in the Western United States. Indeed, as the University of Utah continues to expand biomedical and technological advances that promote development on many levels, our tremendous lifestyle will continue to attract diverse populations and industries."
Kent Powell, Utah State Historian
"The one event during the past 25 years that has changed life for everyone, both in Salt Lake City and around the world, is the establishment and widespread use of the Internet. The Internet has had a profound impact on just about every aspect of our lives from commerce and business, to education, recreation, communication, and how we do everything from check out a book from the library to pay a bill, register for a class, reserve a tee time at a golf course, purchase tickets for events, and keep in touch with family and friends around the world.
"Perhaps the single-most important development (and my favorite) in the Salt Lake Valley in recent years, is the establishment of the Jordan River Parkway. Although not all of the sections have been completed, many are and the opportunity to bike, walk or jog along the Jordan River 12 miles or so from 200 South to 8500 South, as well as significant sections further north and south, is of immense value to residents of our rapidly urbanizing valley. It does and will continue to provide recreation and a respite to thousands of people. Twenty-five years from now, and even more, people will look back with much appreciation to those who made the parkway a reality."
Nancy Borgenicht, actress and Saturday's Voyeur co-writer
Past 25: "The Hotel Utah becomes the Joseph Smith Memorial Building. The closing of The Hotel Utah by the Mormon church in 1987 took away the soul of this community. For me, we have yet to recover."
Next 25: "John Saltas will be the publisher of a hugely successful daily newspaper with a readership of hundreds of thousands of Utahns who recognize how critical the fourth estate is to the future of our country."
Betsy Burton, owner of The King's English Bookshop
"From my perspective as a small-business owner, the creation of Local First Utah is and will continue to be the thing that has had the greatest impact on our city in the past quarter century. Salt Lake City was on the road to ruin—witness Main Street—before we began the process of educating the public and government about the importance of local business to our community and our economy. Now, Utahns are rediscovering their love of community and newly appreciating the uniqueness and vitality local businesses add to it. People are recognizing that what keeps any community alive economically speaking is locally owned businesses—not only do we keep our dollars here rather than sending them out of state but collectively, we form a web of community, reaching out to schools and churches, contributing hundreds of volunteer hours, and many thousands of dollars, not to mention pooling our knowledge and expertise to help keep our community strong."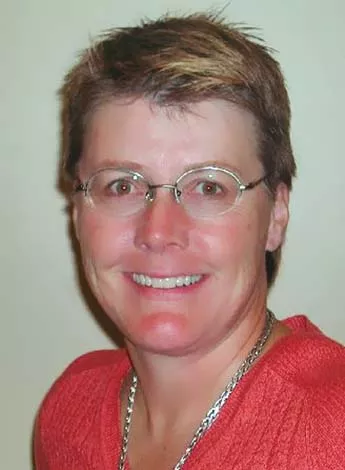 Valerie Larabee, Utah Pride Center director
"While the 2002 Olympics put Salt Lake City and Utah on the world stage in an incredibly wonderful way, the fallout from California's Proposition 8, which repealed California gay marriage rights in late 2008, had just the opposite effect. In both events, the LDS Church was center stage. Salt Lake City's lesbian, gay, bisexual and transgender community and its allies took to the streets to protest the LDS Church's involvement on the side against love and equality. Fast forward two years, and as a result of the division in families over the issues surrounding gay marriage, Salt Lake City receives unprecedented support from the LDS Church and passes groundbreaking nondiscrimination ordinances protecting LGBT people in housing and employment. This action garnered attention worldwide and signifies a ripple in the very large pond that is our world."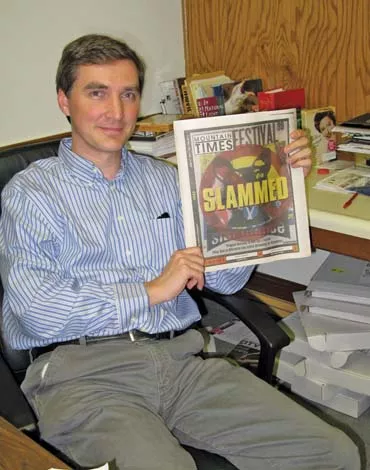 Scott Renshaw, City Weekly A&E editor and film critic
"In 1984, the U.S. Film Festival was just coming under the oversight of Robert Redford's Sundance Institute, a fledgling entity trying to establish the unique concept of an international film festival at a mountain resort. In
January
. In
Utah
. Twenty-six years later, the Sundance Film Festival is America's most celebrated annual showcase for American independent cinema, a brand name that has come to be shorthand for an entire art-house subgenre. While southern Utah may have been immortalized in John Ford Westerns for decades prior, it was Sundance that raised the profile of Utah as a vital center for filmmaking and film enthusiasts."
Marguerite Henderson, chef, former restaurateur and author
"I think there's been a resurgence of the food revolution. People have discovered farmers markets, people are growing their own vegetables, and good restaurants are locating here. Twenty-five years ago, there were just a handful. Now, new ethnicities have come into Salt Lake City, serving Thai, Vietnamese and sushi—whereas 25 years ago, you had buffets. High-end hotels like the St. Regis and the Waldorf Astoria have discovered Utah, and it's a good thing."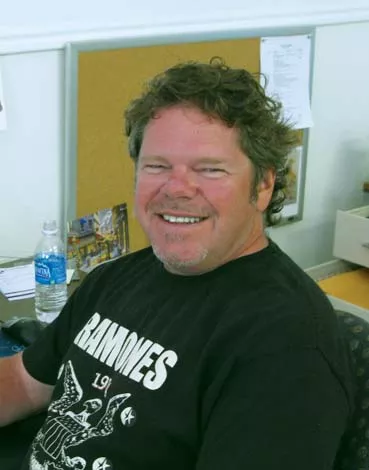 Ted Scheffler, City Weekly dining editor
"I've seen enormous advances in the local food and restaurant cultures. For starters, there's
fresh fish
. Back in the day, frozen halibut and cod were the only game in town. Now, you can't swing a cat by the tail without hitting a sushi bar. And, thanks to FedEx and UPS, hard-to-find foodstuffs like duck confit from D'Artagnan, fresh blue crabs from Maryland or New Orleans turduckens are merely a day away. But the biggest change I've seen is in the average Utah diner's and cook's knowledge of food and world cuisines. I chalk this up in part to the avalanche of cooking shows on television—which have put terms like pancetta, sweetbreads and frisée into our daily lexicon—and also to our local chefs, food and wine purveyors, growers and ranchers who do a spectacular job educating all of us about food and drink."