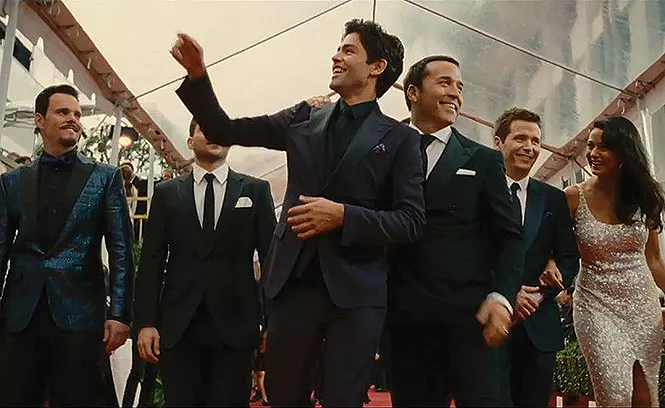 It's hard to believe the kids are back in school already, and the summer movie season of 2015 is now in the rear-view mirror. But like those kids now getting back into their fall groove, those of us who cover movies need to switch gears, as the weather turns cooler, to the generally more serious fare in theaters. And it's an opportunity to reflect on the life lessons we absorbed—like how, when Labor Day weekend offers so little new material at the movies, it might be a good idea to shamelessly rip off a gimmick used by outlets such as Entertainment Weekly and CNN.
So, without further ado, here are some things we learned from summer movies both big and small.
Scott Renshaw: Earthquakes & Zombies
If I want to see a bunch of guys treat women badly and behave with a smug sense of entitlement, I can just check out Reddit. (Entourage)
The most bankable stars at the indie-film box office are septuagenarians (Woman in Gold and Mr. Holmes).
If you're in the music business, whatever you do, avoid having Paul Giamatti manage your affairs ... (Love & Mercy and Straight Outta Compton)
... but you can trust him to know exactly when a catastrophic earthquake is going to hit (San Andreas).
Arnold Schwarzenegger fighting zombies can be surprisingly boring (Maggie).
Don't assume that a young-adult novel adaptation is a predictable manic-pixie romance just because of the way it's being sold (Paper Towns).
A movie can make a billion dollars around the world yet somehow not have a single moment that's memorable five minutes after you leave the theater (Minions).
Nobody can turn a parent into emotional pudding like Pixar (Inside Out).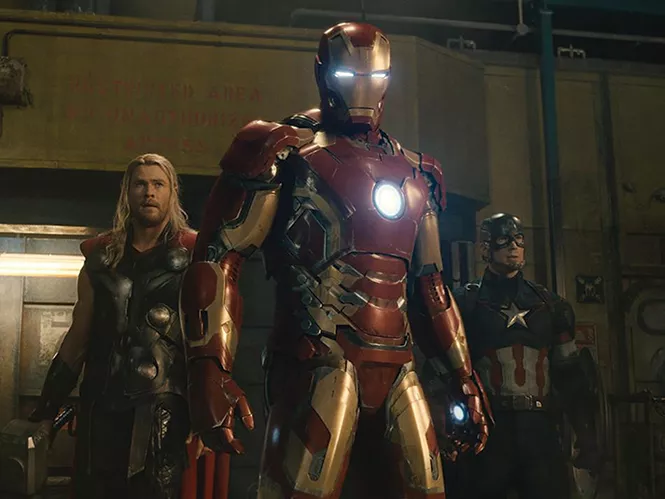 Eric D. Snider: Operas & Strip Clubs
When the artificially intelligent robots finally arrive, they will have fully articulated lips (Avengers: Age of Ultron).
The main reason people don't attend their high school reunions is that none of their classmates have become sufficiently famous (The D Train).
Even after the apocalypse, men will refuse to stop and ask for directions (Mad Max: Fury Road).
Clowns are always scary, even in movies that aren't (Poltergeist).
The CIA does not actually have a Face/Off machine (Spy).
A good aunt knows exactly how old her sister's children are, unless she's some kind of workaholic monster (Jurassic World).
The most adorable thing a mentally ill father can do is refuse to take his medication (Infinitely Polar Bear).
There are people who are nostalgic for '90s hip-hop (Dope).
It's possible to make a movie about strippers without showing anyone naked (Magic Mike XXL).
Exciting things can happen at an opera (Mission: Impossible—Rogue Nation).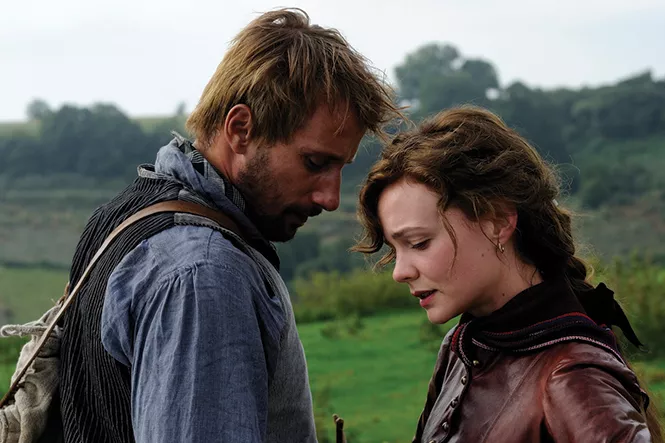 Far From the Madding Crowd
MaryAnn Johanson: Mud Facials & Accents
However dumb you think sheep are, it turns out to they're even dumber (Far From the Madding Crowd and Shaun the Sheep Movie).
Unarmed kids on bikes are an even match for bad guys with guns in trucks (Max).
One kid with a screwdriver can infiltrate and sabotage a NASA facility while a security guard's back is turned (Tomorrowland).
It's easy to mistake human excrement for a relaxing mud facial (Vacation).
Pronunciation resides in the flesh, not in the mind, so if you want to acquire a sexy English accent, transfer your consciousness into a British body (Self/Less).
The man who sang "We Saw Your Boobs" at the Oscars felt fit to give us a would-be touching story about civil rights and human dignity (Ted 2).
Paul Blart, Mall Cop could plausibly be elected President of the United States (Pixels).
If you're looking to make it as a DJ, sleep with your celebrity mentor's hot girlfriend; he won't mind, really (We Are Your Friends).
Andrew Wright: Neck-Wringing & Evil Machines
Lab rats? Chimpanzees? Nah. Sheep. Sheep is where it's at (Ant-Man).
To a trained assassin, absolutely everything in your average warehouse can be used as a lethal weapon. Especially, you know, that jet engine hanging right over there (Hitman: Agent 47).
Facing off against a legendary superhero renowned for his amazing powers of stretchiness? Eh, just grab his neck and start choking (Fantastic Four).
In the future, evil machines can do anything: leapfrog through various ill-defined time-streams, give a cyborg a distinguished gray dye-job, and just oodles of stuff involving nanobots. Fashioning a non-terrifying recreation of beloved character actor Bill Paxton's face from 1984, however, is a circuit-melter (Terminator Genisys).
Carwashes should really have spectator stands (Tangerine).