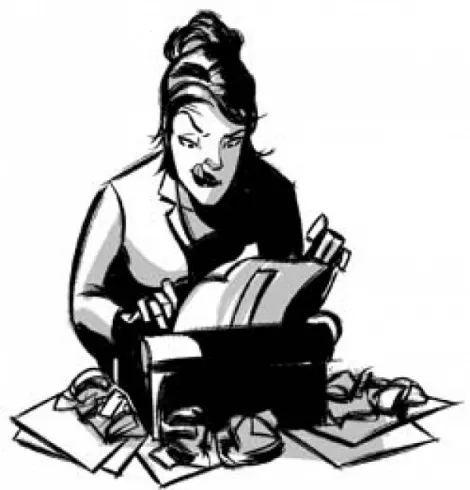 How ridiculous a topic is legislative ethics in Utah?
And how easy has it become for Republicans to run this state like their own private chess game?
Simply consider the clumsy closing House Ethics Committee Chairman Todd Kiser, R-Sandy, offered up after the panel abruptly halted its July 7 meeting on bribery allegations against Republican Rep. Mark Walker, brought by five of his House colleagues. The meeting—the first of its kind in more than a decade—lasted 11 minutes. It ended with an announcement that Walker had tendered his resignation to House Speaker Greg Curtis late the night before. Thus, he committee lacked jurisdiction in the matter.
Presto: no more legislator = no more ethics probe.
Kiser, looking a little pale behind the gavel but visibly relieved, said, "I've lobbied to be on a lot of committees, but not this one. I didn't know what chairing this committee even entailed."
Kiser, his voice a little quivery, then offered a heartfelt thought to Walker and his wife, Kim. "I know this hasn't been easy … I wish these things weren't happening, but they are a part of his life right now, and he'll have to deal with it the best that he can."
The last thing I want in an ethics panel chairman is an apologist for the man under investigation. When you have the guy in charge expressing his sorrow for having to do his statutory duty, then we are in a world of hurt, Utah.
And that's just for starters. As the meeting room in the state Capitol cleared, it took a while for half of the ethics committee—the Democrats—to comprehend what had happened. They were equal players in the bipartisan probe, but they never got the Curtis memo. Just imagine—they actually came to the meeting expecting to hear testimony from at least six witnesses on what they knew of allegations that Walker, a one-time candidate for state treasurer, bribed his opponent in the GOP primary, deputy treasurer Richard Ellis, to quit the race. The stakes were high and are spelled out in a complaint five House members (two Republicans and three Democrats) filed last month against Walker.
Walker, a neophyte legislator with scarcely any experience in managing investments, fully assumed he would win in November. And why wouldn't he? He had the backing of House and Senate GOP leadership and the endorsement of Attorney General Mark Shurtleff and Lt. Gov. Gary Herbert. Last spring, according to the ethics complaint, Walker met with Ellis and assured him a $54,000 raise would be earmarked in the state budget for his deputy treasurer's job. All Ellis had to do was quit the race. Ellis didn't.
Instead, he got mad. Neither Shurtleff nor Herbert would investigate the allegations against Walker before the primary election, which Ellis ended up winning. A big snowball was rolling straight toward Walker. Citing the pressure of an ongoing investigation on his family—criminal charges remain a possibility—Walker resigned, writing to Curtis, "… I find myself in the crossfire of a political battle that seems to have an intensity completely unrelated to me or anything that I have done."
The clue to that "intensity" may well rest with at least one other member of the House. In an interview after the meeting, David Irvine, attorney for the legislators who brought the complaint, said his clients may pursue another investivation, which could involve House Speaker Curtis. "He is one of a very few in leadership who could make [the alleged bribe] happen." Curtis did not respond to a phone message left at his Capitol office.
"There is substantial evidence, which we were prepared to offer, that Mr. Walker was involved with at least one other legislator who confirmed to him there would be no problem in funding the $54,000 salary increase he would propose for Mr. Ellis," Irvine said. "[Walker] may now be beyond the committee's jurisdiction, but this other legislator was as culpable as Walker."
Irvine is a moderate Republican, a retired army general and former commander of the 96th Infantry of the U.S. Army Reserve at Fort Douglas. He served four terms in the House, from 1972 to 1980. "The Pleistocene era," he jokes.
Irvine remains a political junkie. Over three decades' time, he notes an erosion of legislative ethics, the steady growth of conflicts of interest and an explosion of favoritism toward lobbyists. The partisanship is nearly impenetrable, "probably unparalleled in Utah history," he said.
"This latest case indicates there is a group in the Legislature who feels they can do anything they want. They do not feel constrained by law, nor by the body's own rules and ethics," Irvine said. "It's clear they will go to great lengths to preserve their opportunity to wield and hold on to power."
There remains plenty to pursue in this case—not the least of which is the identity and role of Mr. Legislator X, who is believed to have put Walker up to the suspected bribe. Irvine is more than intrigued.
"It'll be very interesting to see where Mr. Walker ends up after some dust settles. If he lands a job with a lobbyist or someone connected with the House leadership in a significant way, we'll certainly see how the game is played."