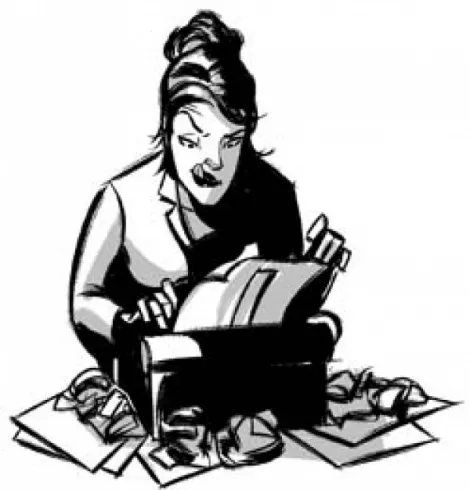 While working at another Salt Lake City newspaper a lifetime ago, I got an e-mail from a perfect stranger that made my day. Made my whole week, actually. It was rare to receive correspondence in that writing job that didn't drip with sarcasm or rage, so I knew I wouldn't soon forget this e-mail. n
I had written about my forthcoming marriage to a man with five grown children and a whole bevy of grandkids. I was adding my two teenagers from a previous marriage, so what my husband and I were about to make was some odd permutation of Yours, Mine and Ours. Ours was about to become just another blended family, unique in our eyes but downright ordinary in the modern social landscape of America.
n
The e-mail, which I purged at some point but now wish I hadn't, offered congratulations. Then the writer described briefly his own views from where he sat as a remarried man with his own blended family. Even with grown children, he wrote, these new families have their challenges. But with care and thought, it can all work out.
n
He signed it "Bob Hilder." He added a postscript, asking that I not publish the e-mail. He feared that would conflict with his oath to remain impartial and untouched by what went on in the media. This was nearly five years ago.
n
So now I've outed 3rd District Court Judge Robert Hilder who is undergoing a grueling inquisition as he awaits confirmation (or not) to the Utah Court of Appeals. He squeaked by the state Senate Judicial Confirmation Committee with a 3-2 vote—after he was grilled not only about his judicial decisions but also about his divorce and his general commitment to marriage. By the time you read this, Hilder will probably know whether Utah's Republican-controlled Senate finds him morally worthy to hear appellate cases.
n
A veteran lower-court judge will have some imperfections. In Hilder's case, confirmation committee members (four of them Republican; one a Democrat) questioned his decision in a 2003 Summit County custody case that ended tragically when police officers fatally shot the mother involved.
n
Then the panel turned to Hilder's position on gun control. This was based on his 2003 decision to uphold the University of Utah's ban on concealed weapons on campus. Hilder upheld the U's policy by narrowly interpreting the case as the school's right to set policy for its faculty, staff and students. Nothing in the decision reflected a pro- or con-Second Amendment position.
n
Defense attorneys and prosecutors respect the man. They have said so publicly in the last several days, as it looks like Hilder (who was earlier vetted by a candidate selection committee and nominated by Gov. Jon Huntsman Jr.) is heading toward the ash heap—which rarely happens this far along in the confirmation process.
n
The Utah Legislature bursts at the seams with gun nuts, so the boring banter on keeping and bearing arms should come as no surprise. It's no shock, either, that Hilder had to answer those questions. His is a political appointment. It's fair to a degree for legislators to question a man's politics and positions on society's big issues, even if they missed the entire point of his ruling.
n
But divorce? His marriage? More than one marriage? I think most of us, if we could, would order our judges with a touch of human frailty. Until I got his e-mail, I knew nothing about Hilder's personal life, and he didn't give me much detail. But from that day, I figured if I ever had to be judged, I wouldn't mind it happening in his courtroom, him being an imperfect human being and all.
n
Still, Logan Republican Sen. Lyle Hillyard—who has always been one of the Legislature's more rational and intelligent creatures—actually challenged Hilder about his divorce. "You made a commitment to the marriage situation. If I were to do the same thing, I would not get re-elected."
n
(Hillyard voted to pass Hilder's nomination on to the whole Senate. And by the way, our Legislature plods right along with a healthy share of divorced and remarried members. Some of their divorces are more high-profile than others; some would even qualify as scandalous. In spite of Hillyard's quaint ramblings, most have never been shunned by voters on questions of moral turpitude.)
n
It would be a more honest fight if the whole body turned Hilder's nomination into a referendum on gun rights. Instead, senators would rather spread gossip—their friends in their LDS wards know it better as "murmuring"—about a man that has no bearing on his legal skills. The debate over Hilder has turned creepy and undignified—even for this Legislature, which already has a lock on that kind of behavior.
n
It stinks to measure a man's entire judicial career on the basis of the harebrained, single issue of whether Americans have a right to arm themselves to the teeth. But in the scheme of this confirmation drama it's only slightly stinky, really. To eviscerate a decent man based on his marriage history smells even worse than when the family dog comes in from the back yard after rolling in something dead.