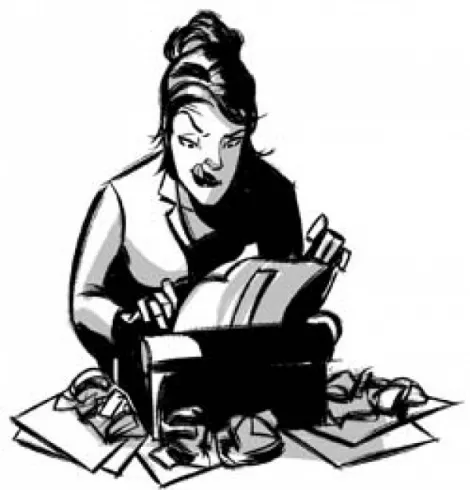 The trip from Salt Lake City to southern Utah's red-rock playground—thousands of us make the drive to Moab during a typical year—will never be the same. There, where U.S. Highway 6 starts its cut through Spanish Fork Canyon, stand nine breathtaking, milk-white giants—the busily whirring turbines of the Spanish Fork Wind Project. n
The windmills are 405 feet high, and their blades, which from ground level look deceptively slow moving, spin at 170 mph, says Spanish Fork Mayor Joe Thomas. He should know. Shortly before the official ribbon cutting at the wind farm in early October, Thomas got the chance to climb to the top of a turbine.
n
"[The turbines] are huge, but they are dwarfed by the mountains all around them," the 43-year-old first-time mayor told me. "It's majestic."
n
Thomas and three other community leaders will offer their insights on the reality of renewable energy in Utah on Monday, Dec. 8, at the annual Fall Energy Panel sponsored by HEAL Utah. Other panelists are Richard Clayton, executive vice president of Raser Technologies, a geothermal energy firm operating near Milford, Utah; Rene Fleming, conservation coordinator for St. George, a community which recently opened a solar panel farm in Washington County; and Søren Simonsen, Salt Lake City Council member and architect specializing in energy-efficient building. The panel discussion is free and open to the public and begins at 6 p.m. in the First Tier Room at Abravanel Hall, 123 W. South Temple. A fund-raising reception for HEAL follows at 7:30.
n
One of not-for-profit HEAL's top priorities is a push for alternatives to coal and nuclear-powered electricity. In Utah, that's a little like weaning a preschooler off thumb sucking. We love our coal here, and it nurtures us. For generations, coal has generated layers upon layer of good jobs and, at an average cost of 7 cents per kilowatt-hour, some of the cheapest electricity rates in the country. As for nuclear power, after fighting the reality of global warming for years, members of Utah's congressional delegation are suddenly embracing climate change as a reason to speed up nuclear-energy development in the state.
n
But no one has yet figured a safe way to store nuclear waste onsite. Nevada doesn't want the stuff in Yucca Mountain. We don't want it in Utah's west desert. Waste storage is the elephant in the nuclear-energy room. That, and the extreme amount of water it consumes. Few people want to address those niggling details.
n
Most of us want more serious government and private-sector activity given over to building a renewable energy industry. In a 2007 Dan Jones & Associates poll for the Deseret News/KSL 5, 92 percent of Utahns believed Utah should be investing in renewable forms of energy. Ninety percent favored government investment and incentive to develop wind power.
n
"We keep hearing about what our neighbors in Colorado, Arizona and New Mexico have undertaken, but we don't hear a lot about what we're doing here, right now, to further renewable energy," says HEAL Utah director Vanessa Pierce. In fact, she adds, "we have a burgeoning renewables industry here, and sometimes people are accomplishing their work against all odds."
n
Still, much of the energy in Utah generated by wind and geothermal is making its way to other states. California and Oregon are required by law to include a hefty helping of renewables in their energy portfolios. Utah's "portfolio"—the mix of resources we use to power the state—does include renewables like wind, solar and geothermal, but they are not mandatory. Utah remains extremely dependent on fossil fuels. And we take the cheap with the steep—dirty air most of the year and the health damage that comes with it.
n
"I'd hope some of our discussion with the panel gets to a deeper question," Pierce says. "How do we feel as citizens of Utah, with a growing abundance of green energy, but knowing we are shipping most of it out to other states?"
n
Spanish Fork Mayor Thomas knows how he feels about it. Wind power is doable, but the obstacles he faced he wouldn't wish on anyone. Thomas wrestled regularly with his city engineer, who feared the windmills standing atop city wells could interfere with the Spanish Fork water supply. A state engineer's study determined the turbines on top of the wells would do no harm.
n
Next, Thomas found himself trying to calm angry residents who worried about noise and declining property values. The mayor has a background in professional conflict resolution, so he started listening. "People weren't opposed to windmills, they just didn't want them in their front yards," Thomas says. "That was reasonable."
n
The turbines were moved closer to the canyon and stand on 12 acres—most of the land owned by Spanish Fork city. Edison Mission Energy, a subsidiary of California Edison, now owns the windmills and pays $80,000 a year in property tax that goes directly to Nebo School District, as well as a lease payment each month to Spanish Fork for the land.
n
"We have the best and most plentiful source of wind in the state and we're putting it to good use," Thomas says, proudly.
n
I'd call it a definite win-wind situation.