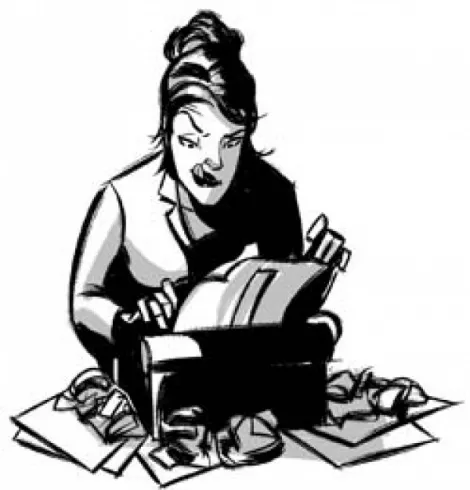 With microphone in hand, Jerry Rapier stood on the Plan-B Theater stage, his pitch for donations and season ticket purchases reaching a nice, jokey crescendo. Plan-B's fund-raising production,
And the Banned Played On had wrapped up minutes earlier. Through performances and song, the annual event points out the many aspects of censorship in the arts—from efforts to rewrite Ophelia's suicide in
Hamlet as an accident to softening stereotypical portrayals of Puerto Rican gangsters in
West Side Story.
The audience went wild for the show. The reaction was a bit more measured, though, when Rapier, producing director for Plan-B and the main brain behind
Banned each year, got thick into his fundraising shtick. In describing the upcoming 2008-09 theater season, Rapier gave a special plug to the scheduled mid-winter production of
Block 8, a world premiere play set in the Topaz Japanese internment camp, outside Delta, Utah, during World War II. Rapier explained how his mother was Japanese. So
Block 8, he said, and the many cultural, political and ethical themes the play explores, holds special significance for him.
Besides, he told the packed house, with a wide grin, "Plan-B has done a lot of gay theater over the years. It's time to give the Japs their props."
A few nervous chuckles trickled out. I may have heard a gasp or two, as well.
I was standing backstage with other media types and four former Salt Lake City mayors. We had each read an introduction to a dramatic scene or song that had been banned at some point in history. For a second or two, Rapier's ethnic slur just sat there, hanging in the air.
Then, suddenly, from the balcony (I later learned) came a thundering male voice:
"How dare you, you son-of-a-bitch! … I was born in an internment camp! I was there! How dare you use that word 'Japs!'"
Rapier didn't miss a beat. He's trained for such unscripted moments, after all. He spent the next couple minutes in a prickly one-on-one, hollering to a guy whose only identifiable feature from the black cavern of the balcony was a baseball hat.
"Sir," he retorted, "I
am Japanese. My mother was outside and saw the bomb go off in Nagasaki." And then Rapier continued, explaining the similarities of Japanese camps and detainees in Guantanamo. How could you not ponder questions of due process and human rights in these cases, he asked. And worse, for Japanese-Americans, they were U.S. citizens.
The shouting continued. Said Rapier: "Sir, you have made my point. You have made the point of this whole show tonight."
And then the outburst was over.
The truest test of free speech is always how far we're willing to let the other guy go with his free speech. Putting a face on the typical Plan-B supporter is, frankly, like shooting fish in a barrel: Proud liberals with disposable income. Supporters of the arts. Lots of gays and lesbians. Plenty of Obama buttons.
Could they—and, by extension, Rapier—accept the disruption? Put their money where their mouths are?
They didn't like the guy shouting, but they didn't jump over the seats to pummel him, either. As for Rapier, he told me the next day he wasn't uncomfortable up there on stage. He's been researching the whole phenomenon of the internment camps—from FDR's executive order to round up the prisoners to the mass obedience Japanese-Americans displayed in going along.
"The Japanese have a word for that compliance—
shikataganai. "It's similar to 'that's just the way it is,' in English. It's a realization of the way things are and an adopted passivity at the prospect that it will continue to be this way regardless of what one does. So the challenge should be met with dignity."
That moment at the theater was crystalline. It showed the power of words; how language can thump us. The "J word," like all epithets, carries its own toxicity. But Rapier said he has a certain claim on the word. "As a half-Japanese man, I can say that word. Gay people have taken back the words 'queer' and 'fag.' There is a certain reclamation of the denigration the word once instilled in people."
Rapier says he was more concerned about the patron's sense of entitlement to take over that moment. "To yell out at an event like that is inappropriate," he said. "But I had no inclination to shut him down. I did feel the need to get back in control of my own event."
Rapier was driven to catch up with the heckler after the show, and he did. The man told Rapier he had suffered nightmares for 19 years as a result of his very earliest years in an internment camp. They talked. The man said he and his wife had seen every Plan-B play from the previous season.
"It's clear the experience is raw for him," Rapier said. "It's right under the surface. Whatever he remembers of the camp, it's legitimate.
He and I were trying to make the same point."
In retrospect, Rapier said, "the whole thing was a little strange. But that's free speech. And people need to listen."