Club Elevate: Dance Attack
Reigning indie electro-rockers Muscle Hawk join forces with Never Eat Neon and DJ Block Meddle for one bombastic show Wednesday, March 30. This group of electro fiends is well known to "bring the ruckus, the motherfucking ruckus," as Wu Tang would say. Don't think these kids are straight hip-hop though; they'll melt your ears with a variety of electronic meanderings at
Club Elevate
(155 W. 200 South).
Graffiti Lounge: Rock-Bottom Beer…
As in, rock-bottom beer prices. You can get micros at Graffiti Lounge (342 S. State), but they're less expensive than elsewhere, and you can get domestics for super cheap, too. Mondays and Wednesdays, the Lounge has mini domestic pitchers for $3.50, and on Tuesdays and Thursdays, mini micros for $5.50. Now, this bar may be solely a beer facility, but those prices—combined with the great artwork on the walls from local graffiti artists—make it different than your regular beer establishment.
On the first Monday of every month, the SLC Indie Arts crew throws a poetry slam. Open-mic nights are about to be added to the docket, as well, and should be announced soon. Otherwise, it's live music with no cover on Fridays, karaoke on Saturdays and free pool on Sundays at Graffiti Lounge.
Oscars Getting Brieskie
Not to be confused with Brisk1, DJ Brieskie is 100-percent separate. She's a SHE in fact—and a cute one, to boot. Watch her spin the 1s and 2s on Tuesdays for a twisted time. There is some argument about who coined the term Twisted Tuesdays first in SLC, but regardless, Twisted Tuesdays is ready to get you turned around at Oscars (8136 S. State).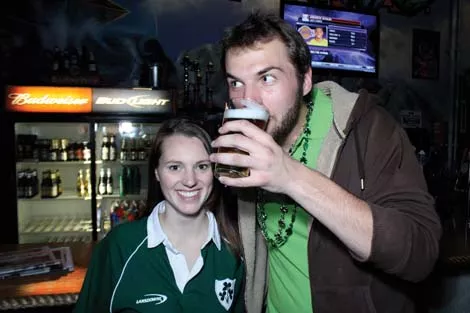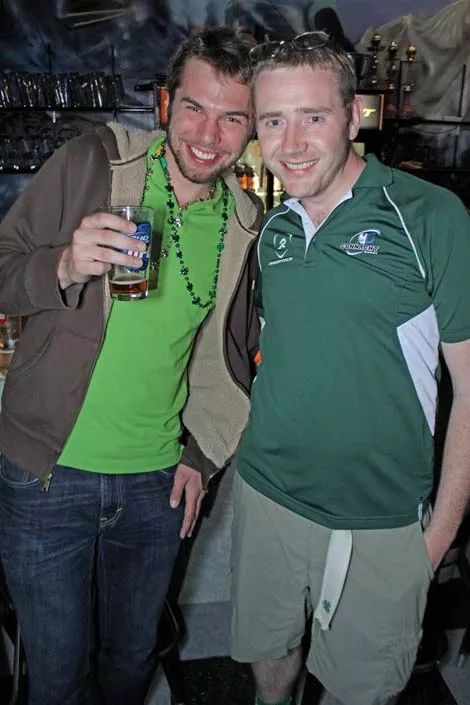 Hot shots from Graffiti Lounge:
1. Laura Mitchell, Kevin Kohl
2. Kevin Kohl, Ted Kilgarriff
3. Danylle Patterson, Thomas Webster
We want to keep Utah up to speed on local nightlife. Submit tips about club openings, closures, remodels, special events, drink recipes and noteworthy changes to comments@cityweekly.net.