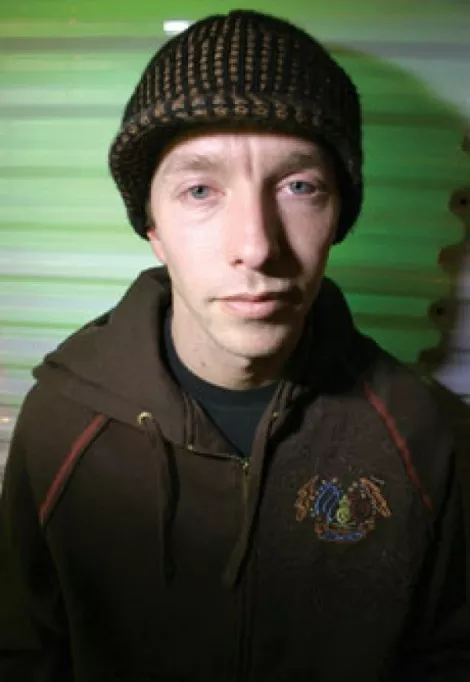 To say that Lance Saunders is a busy guy is an understatement. "There are actually three of me," he says, slyly aware of his uncompromising inertia. "It comes in really handy if I'm acting like an asshole one night—later, I can just say, 'Hey,
that
wasn't me.'"
If the public had easy access to cloning technology, I might actually believe him. Apart from being a full-time contributor to SLUG magazine and running the door/bartending at The Urban Lounge, Saunders is also involved with this year's biggest local-music story so far (all 10-ish days of it): He's the new co-owner of Salt Lake City's flagship all-ages venue, Kilby Court—but you already knew that, right loyal reader?
Saunders is also in one of Salt Lake City's most criminally overlooked rap groups Deadbeats—a fact that may elude even the most diligent City Weekly readers as we play catch-up on our lax coverage of the talented trio. Their elusive reputation actually informs the first question I ask Saunders when we meet over coffee. A two-part question, actually.
"We stay under the radar because we change a lot. And we have fun," Saunders says before pausing to mull over a cup of coffee. The visibly-caffeinated Saunders speaks with a natural-lyricist's stamina, but there's nothing unfocused about how he talks about Deadbeats—and his pauses let me catch up while he chooses his words carefully. It's not that I've asked a hard question, but in a masterful-linguist tradition, he's found a way to answer my two-part question with one answer.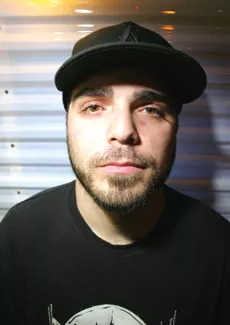 Why is Utah hip-hop generally so aggressive?

"The air's thinner up here," Saunders half-jokes. "It takes more energy to get your point across. But seriously, there are a lot of rappers that are very serious and sometimes that's how it should be. It's pure conviction—they believe in what they're saying. I really admire that."

Make no mistake; Deadbeats are aggressive. The trio (Saunders, Drew Livermore and Davie Compton) spew words with more style and intensity than you'll likely find at a slam-poetry reading. Throw those words over background tracks that are equal parts horror and noir, and you end up with the aggressive-yet-inclusive music of Deadbeats (named more for the horror aspects of the music rather than the general rapscallion nature of its members).

Let me clarify: Why does the Utah hip-hop scene seem so aggressive, and how do Deadbeats achieve such a distinct sound? This is a potentially loaded question because it throws out suppositions about not only hip-hop, but Utah hip-hop—a touchy subject for many local loyalists. Saunders finds the problem lies not with individuals, but with an overreaching division that prevents diverse artists from gaining strength in numbers.

"There are a lot of ego-driven bands out there," he says, warily. "There's no collective. In the rock & roll circuit, there's more of a community. But there are a lot of rappers that like to stay in the bubble, who, say, won't go to a rock & roll show. They don't understand that good music is good music.

"That's actually how we stay relevant and stay under the radar: We promote," Saunders continues. "We're not afraid to play with a [indie-rock] band like The Tremula; that's how you get crossover fans. Other rap groups only want to play with rap groups, which leads to elitism, which leads to territorialism. We don't want to stay in that bubble. We stay under the radar because we change a lot. And we have fun."

For proof of this, look no further than Deadbeats' latest release Seizure Songs. The album finds the boys refining the established/mastered horror themes from previous album Recycled Obituaries, but Seizure's 11 tracks are more relentless and focused than Obituaries' 20 sprawling numbers. "The song structures aren't all over the place, and there are more story-oriented songs," Saunders says. "It sounds like movie scores—more methodical. We paced ourselves with this one, instead of just throwing everything into the pot."

So, will the coinciding release of their best work and Saunders' acquisition of the popular Kilby Court give Deadbeats some sort of rap monopoly in Salt Lake City? His short answer is "No," but … well, there's always a but.

"I keep music totally different from business," he says. "But what if an opening act won't show up? Who's to say that I wouldn't throw Deadbeats on the bill because we're right there? It makes sense. It's a good outlet for those fans that can't watch us at the Urban Lounge all the time. And it'll help us refine our live act, because a lot of rap shows are, well, boring to watch."

"I probably said a lot of things I shouldn't have," he says near the end of the interview, then waves off the thought as quickly as it came. The future of Salt Lake City hip-hop is too bright for him to mince words.

DEADBEATS CD RELEASE @ Kilby Court, 741 S. 330 West, Friday Jan. 11 @ 7 p.m. KilbyCourt.com