Cannonball Jane, Knees Up!

Both the Beastie Boys' AdRock and Le Tigre's Kathleen Hanna are fans of Cannonball Jane, eager to give her props at a moment's notice. But such adulations are unnecessary, because the music stands on its own. Sharon Hagoplan, the one-woman mastermind behind Cannonball Jane, uses her own mix of homemade electronics with bossa nova cocktail-party music to create a truly unique and fun sound. "Take It to Fantastic" could be the soundtrack to the sexy results after a long day of espionage, but "Breaker Breaker" is a serious experimentation in big beats. The only downside being its brevity (seven tracks; two are just remixes of "Take It to Fantastic"). We're anxious to see what Hagoplan can do with a second full-length.
Gaddycat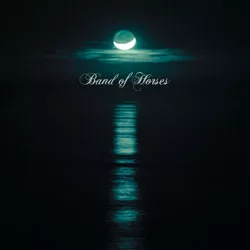 Band of Horses, Cease to Begin
Only Benjamin Bridwell can sing, "I'm coming up only to hold you under," with such heartbreaking tenderness. "The Funeral," off Band of Horses' 2006 debut
Everything All the Time
, set a standard for sentimentality that seemed impossible to exceed. Follow-up Cease to Begin almost succeeds, but not quite. The opening track "Is There a Ghost" begins quietly, then explodes in a shower of shimmering guitars and alert-drumming that's beautiful and like nothing they've ever done. The rest of the album just picks up where Everything left off, from the country-lite of "Marry Song" to the sensitive pop of "No One's Gonna Love You," but you can't help but feel choked up when Bridwell breaks more hearts singing, "No one is ever gonna love you more than I do."
Sub Pop
Bob Mould, Circle of Friends (DVD)

There's no denying Bob Mould's legacy: As the former vocalist/guitarist for Hüsker Dü, he authored a style of hardcore punk mixed with introspective songwriting that defined the sound of alternative music during the '80s and '90s. It's a shame, however, to see such an influential artist in such a mediocre DVD. You would think that including former members of Fugazi and Blowoff in the band would make for a potent, volatile show—instead, all you get is aging punks playing on a bare stage with enough energy to power a light bulb. It's fun to hear classic Dü songs, but when the climax amounts to glitter falling from the ceiling, you have to wonder if this DVD was inspired or just an unnecessary obligation to preserve a legacy. Bonus material: Most successful music DVDs have underlying subtexts or stories to keep them from being a mere music performance. The behind-the-scenes doc in
Circle of Friends
tries to stay true to its title by emphasizing the camaraderie between bandmates and their journeys to make the concert happen, but it's more of a Bob Mould pat-on-the-back than anything else.
Granary Music
cw