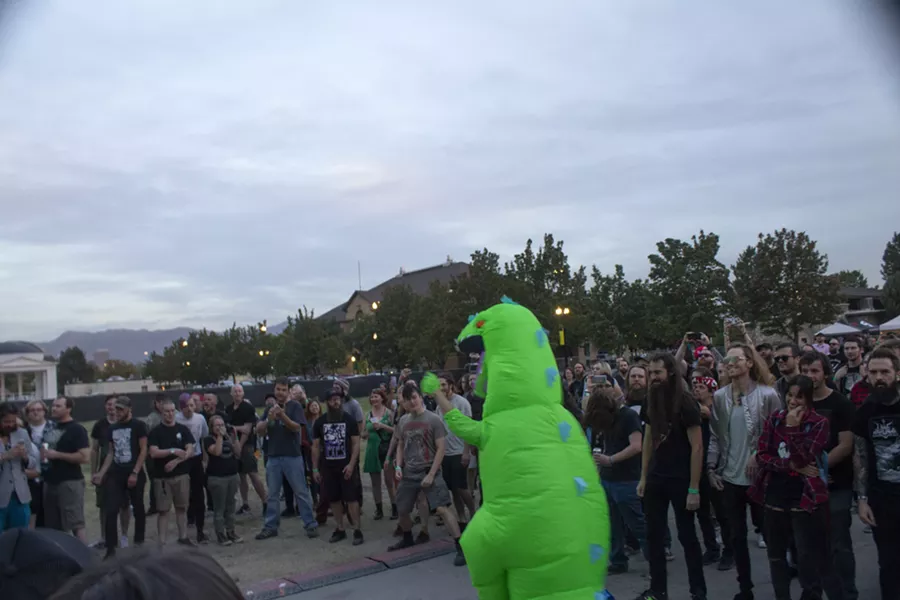 Rachelle Fernandez
Reptar Pit
First up,
City Weekly
contributor Rachelle Fernandez sent this report from Crucialfest 8, held last weekend at Utah State Fairpark:
"What's better than a dude in a Rugrats Reptar costume running through a circle pit? Nothing, really, because that's how Crucialfest rolls. The eight edition of this heavy music festival featured the most killer lineup yet, including Neurosis, Pig Destroyer, Chelsea Wolfe and Russian Circles. After Mutoid Man and Pig Destroyer left the mainstage in pieces, a windstorm rolled through at the perfect time when Oakland post-metal pioneers Neurosis hit the stage for a performance as theatrical as it was atmospheric, complementing their doom metal style. If you're still sore from headbanging or hungover from the two-day fest, we've got your back with a quick peek at what went down."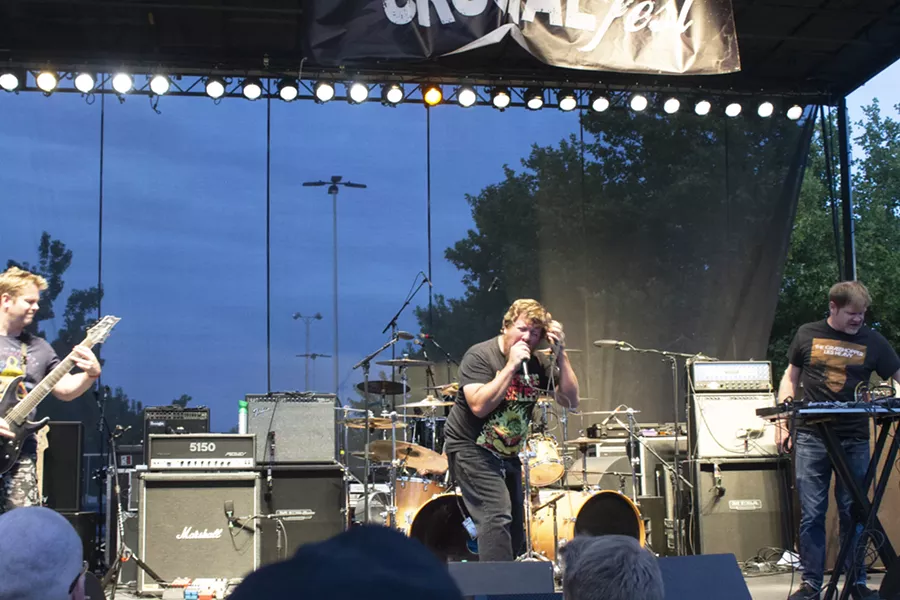 Rachelle Fernandez
Pig Destroyer
Rachelle Fernandez
Neurosis
Rachelle Fernandez
Max Pain & the Groovies
Punk rock superheroes The Aquabats have deep roots in Salt Lake City, which is home to some of the band's creative team and also the backdrop for many shoots of The Aquabats' Emmy-winning
Super Show!
So super fan Julie Koldewyn took it upon herself to fork over money to put up an Aquabats billboard on I-15 to support the band's $1 Kickstarter pledge, which ran through Sept. 29 and raised money for serialized online Super Shows!
"The Aquabats was the first concert I ever attended 20 years ago, and I've been a fan ever since," Koldewyn says. "They are a great example of having fun and being cool at the same time. They have a positive message, which is important during these dark times. The world can always use more Aquabats!" The band celebrates its 25th Anniversary in 2019 with new music and a tour planned.
Tonight, Monday, Oct. 1 Southern progressive pop band The Underhill Family Orchestra appear at Hotel RL for a free show in support of their new album
Tell Me That You Love Me
. Swirling with soulful harmonies, powerful riffs and gut-punching rhythms, the Alabama band explores ideas of togetherness while touching down on everything from New Orleans second-line brass to swamp-infused blues-rock to spirituals and spoken recollections from band member Joelle Rosen's Maw Maw Ida about losing the love of her life.
Tomorrow, on Tuesday, Oct. 2, UK rockers The Wombats prove that
Beautiful People Will Ruin Your Life
with a show at The Complex celebrating their new Billboard 200-charting album. Pushing the boundaries of alt-pop innovation with a lush soundscape, irrepressible hooks and tragi-comic lyricism, The Wombats have achieved newfound maturity and moving emotional depth while selling out their most recent UK tour, including a show at the 10,500-capacity Alexandra Palace in London.
Industrial rock invades The Urban Lounge on Wednesday, Oct. 3 when KMFDM co-founder Raymond Watts brings his new project to town. Injecting the usual musical template with black metal, Latin pop and pummeling percussion, occupies a genre of one. Arrive early for support from visionary industrial metal locals Tragic Black and IMPXVIII.
On Thursday, Oct. 4, Americana supergroup I'm With Her returns to Utah for the third time in 2018, appearing this time at BYU's De Jong Concert Hall in Provo. Since we've seen so much of Sara Jarosz, Sara Watkins and Aoife O'Donovan this year, we'll highlight the opening act: rising Brooklyn-based duo The Brother Brothers. Yes, David and Adam Moss are actually brothers—identical twins, to boot—and their soulful songcraft blends gentle guitar, cello and five-string fiddle with the most divine of blood harmonies.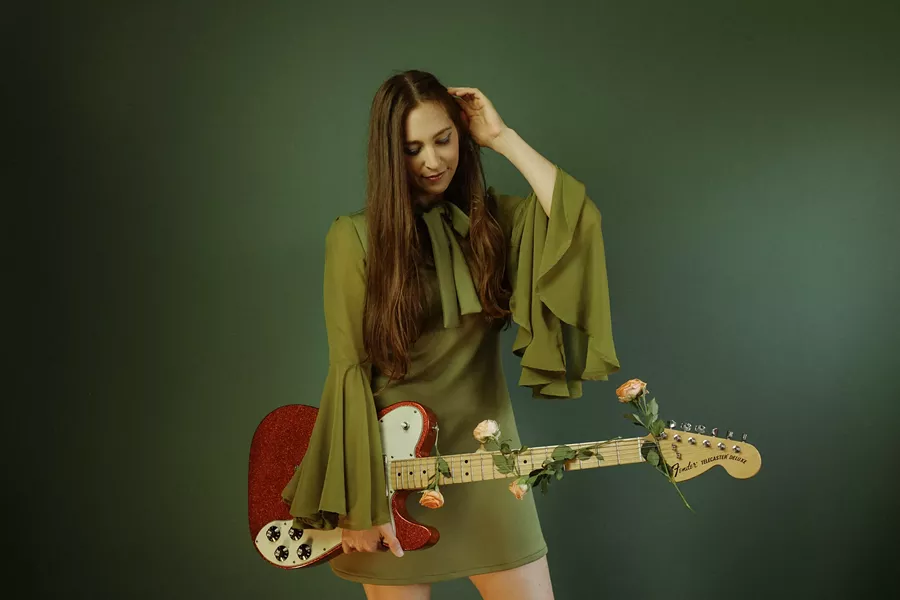 Kate Sweeney
Angela Perley
Finally, don't miss two shows next weekend from Midwestern quartet Angela Perley & The Howlin' Moons, which splits the difference between classic rock, dusty Americana, and dreamy psychedelia. With a live in-studio EP,
Stereogram Sessions
, out in July and a third full-length on the way, Perley and her band (Chris Conner, Billy Zehnal and rotating drummers) will appear at Garage on Beck on Friday, Oct. 5 and at Snowbasin Resort on Sunday, Oct. 7 as part of their Basin Beer Fest.