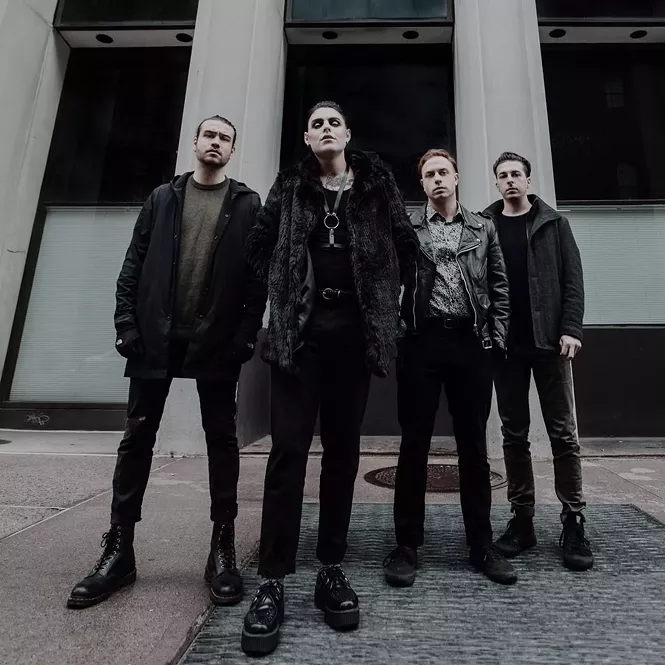 Ellie Mitchell
Old Wounds
It feels like winter already here in Utah, even though it looks like fall. The mercury might rise a little later this week, but escaping the cold can be tough. One surefire strategy for warming up instantly is attending
tonight's hardcore show at Kilby Court
. New Jersey's Old Wounds and San Diego's SeeYouSpaceCowboy headline the noisy, sure-to-be-sweaty performance, with locals Chamber, Deep Romance and Zodiac Killer providing support. Deep Romance's 2018 album
Hive Mined
is a particularly beautiful slab of heavy riffs and hard-driving intensity, making this Monday, Nov. 12 show a must.
Hive Mined by Deep Romance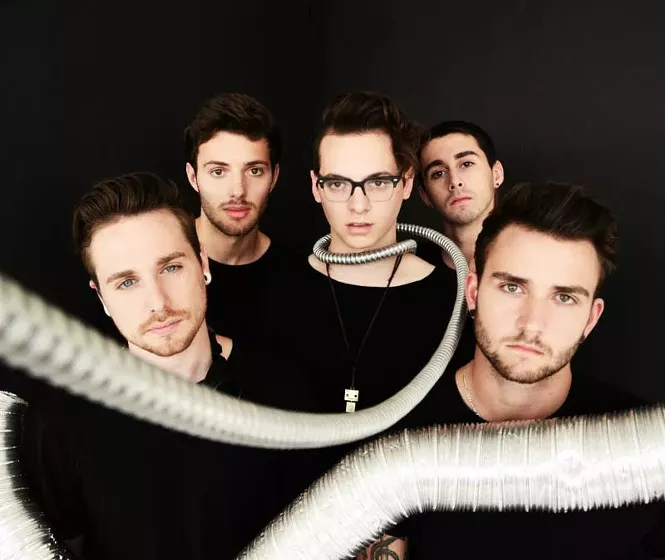 Shervin Lainez
The Wrecks
The city of Thousand Oaks, California has suffered immeasurably over the last two weeks: first, the devastating mass shooting at Borderline Bar & Grill, which claimed 12 lives, followed just days later by the catastrophic Woolsey Fire, which has burned several structures and forced the evacuation of thousands. Indie rockers The Wrecks will surely pay tribute to their Thousand Oaks hometown on Tuesday, Nov. 13
at In the Venue
, adding extra oomph to their Pixies-inspired sonic attack. Opening is four-piece Deal Casino, which knows a thing or two about rebirth and rejuvenation: the band hails from Asbury Park, N.J., a city once convulsing with heartbreak but, since Hurricane Sandy in 2012, blossoming into a blue-collar creative force.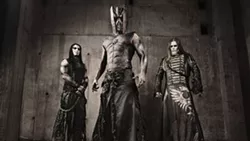 Maciej Boryna
Behemoth
On Wednesday, Nov. 14, strains of atheism, extreme metal and the occult come together
at The Depot
, where Polish band Behemoth bring their Ecclesia Diabolica America tour. Formed in 1991 in Gdansk, the birthplace of Poland's Solidarity movement, Behemoth is no stranger to confronting systematic hypocrisy. Turning their attention in the late '90s from dense black metal to a more thrash-inspired sound, the band's three members also embraced anti-Christian heresy, dabbling in Satanism and Thelema a mystical offshoot of Western esotericism. Behemoth's most recent, album,
I Loved You at Your Darkest
, might sound like a complicated love letter to America, but it's actually a quote straight from Jesus' mouth: "For Behemoth to use it as the basis of our record, it's sacrilege to the extreme," frontman Nergal says in a press release for the album.
Looking for something a little sunnier? Local surf rock favorites The Boys Ranch headline a free show
at The Urban Lounge
on Friday, Nov. 16, with Dennis Richard Fuller, Conor Flynn, Joshua Price, Samantha Dickens and Ian Francis breaking Salt Lake City's early cold-weather grip with a little sunshine. Psychedelic support comes from The Poppees and Say Hey.
THE BOYS RANCH PLAY: "THE FEAR" by The Boys Ranch


On the same night, Los Angeles outfit The Puscie Jones Revue brings their livewire act to The State Room. Equal parts Charles Bradley, Fishbone and Jimi Hendrix, Jones and his band blend up all the best parts of soul, funk, R&B and rock, then finish it off with a manic punk-rock energy that's earned rave reviews from around the globe. This show is sponsored by Blackfeather Whiskey, which means tasty drinks will probably be on The State Room's always-affordable menu.