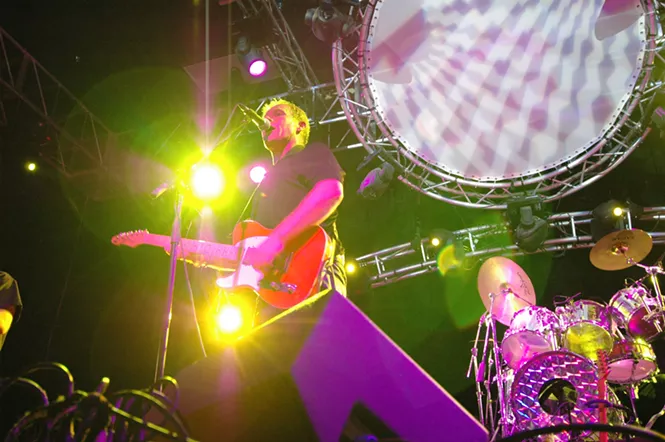 Eugenio Iglesias
The English Beat
Although we're in the valley between July's two holiday peaks, this is no time to take a breather from this summer's flood of great concerts (although please, make sure you drink enough water). With big arena and amphitheater shows a-plenty this week—
Logic, NF and Kyle at Usana
and
Sylvan Esso, Unknown Mortal Orchestra and Shamir at Ogden Twilight
on Tuesday night, followed by
Jeff Beck and Paul Rodgers at Usana
on Wednesday night—this Music Monday focuses on a few smaller shows.
Tonight, Monday, July 16, the Mod Revival lives again, as Birmingham's New Wave pioneers The English Beat bring their fusion of ska, punk, soul, reggae, and Latin music to The Complex. In addition to performing songs from their late '70s / early '80s heyday, The English Beat also cross the pond with first studio album in 36 years,
Here We Go Love
. Led by frontman Dave Wakeling's insightful lyrical wisdom, the record examines love, identity, and of course politics while staying true to the effervescent energy that first made The English Beat famous. Get
day-of tickets for $30 here
and see why critics claim this B'ham band should be included in any conversation about post-punk's Clash / Jam / Costello golden age.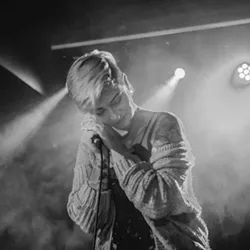 Alba Fle
He Is We
If you like your indie rock honest and authentic, don't miss Pacific Northwest purveyors of passion He Is We on Tuesday, July 17. Frontwoman Rachel Taylor channeled the angst and isolation of growing up in Washington's San Juan Mountains into her fractured, often-joyous music, which combines pop sheen with an emo edge. Once signed to major labels Universal Republic and Universal Motown, He Is We is now fully independent, with Taylor as focused as ever on carrying on the band's heart-on-sleeve traditions since she overcame sexual assault allegations made against her last year. For proof of He Is We's emotional power, give 2018 EP
Hold My Heart
a listen and
purchase your tickets
for $15 in advance here.
I spent last Saturday driving through Rocky Mountain National Park while listening to KRFC 88.5's Poudre Valley Barn Dance radio show, which mixed classic hillbilly, blues and honky-tonk with a dash of modern bluegrass and rowdy rock 'n' roll. So how appropriate that on Wednesday, July 18 I'll get the chance to see Colorado Springs "trashgrass" band Tejon Street Corner Thieves at Soundwell on a stacked double bill with local favorites Pixie & The Partygrass Boys. I know I'm not the only one excited to see how Tejon Street Corner Thieves' whiskey-loving Rocky Mountain flavor will translate to the Wasatch Front.
Advance $10 tickets are available here
.
Finally, looking in the rearview at the brutally beautiful show put on by New York hardcore icons Quicksand and Glassjaw's last Thursday night at The Complex, Glassjaw's Justin Beck took a moment to talk about the band's new album,
Material Control
, and touring life with
City Weekly
's Rachelle Fernandez. Beck got back to
City Weekly
after our deadline, but better late than never, right? After all, it took Glassjaw 15 years it put out
Material Control
. During that time, Beck pioneered the highly successful merch company, Merch Direct. But he has a sneaking suspicion about longtime friend and Glassjaw co-founder Daryl Palumbo's uncle.
City Weekly:
You and Daryl are both fathers. How hard is it being away from your family?
Justin Beck:
It gets harder as [your kids] get older, as they're now cognizant of time and life in general. In the beginning, it's more of a selfish [thing]—missing your children and the guilt that your wife has to hold it down alone. But now it's harder with three adorable, spoiled-ass kids who are masters of manipulation and make you feel bad that you're gonna miss X, Y and Z.
CW:
It took you 15 years to make
Material Control
. What did you learn about yourselves in the process?
JB:
Less is more.
CW:
Finally, a random question: do you think John Bittrolff is the Long Island Serial Killer?
JB:
Nope—I think it was that rich white man who owned the Long Island Aquarium in Riverhead... possibly Daryl's uncle.