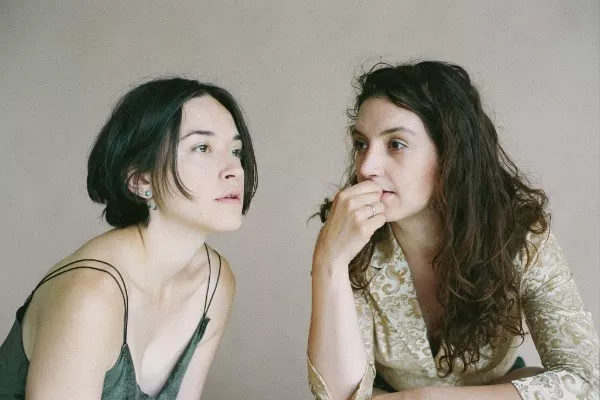 Alexa Viscius
Ohmeme
After another weekend stuffed to the gills with solid events, including the inclusive Urban Arts Festival and a two-night album release extravaganza for Will Sart ain's new
Sleepy Passenger
project, the work week doesn't offer any rest or respite. And what a beautiful thing that is for fans of live music.
First, on Monday, Sept. 17, the ever-evolving orbit around Philadelphia punk icons Modern Baseball continues to expand with
Slaughter Beach, Dog's stop at Kilby Court
. Helmed by Modern Baseball co-frontman/songwriter Jake Ewald, Slaughter Beach, Dog skews more toward the intimate, acoustic side of the emo stratosphere: "These days I usually try to chase an emotion instead of a plot line in a song," Ewald told Washington, DC's
The Hill Is Home
in a recent interview. Slaughter Beach, Dog's current tour focuses on 2017 release Birdie, which mixes off-beat Americana, folk, indie rock and pop into a winning formula that even name-checks Wilco's "Heavy Metal Drummer" as an influence. And hey, my beloved border collie's name is Birdie, so I'm all in on Slaughter Beach, Dog.
The following night, on Tuesday, Sept. 18, Kilby Court again hosts the best show of the evening when Chicago art rockers
Ohmme
bring their classically trained, aggressively experimental sound to town. Sima Cunningham and Macie Stewart might be expert pianists, but for this project they chose to explore the sonic possibilities of chaotic guitars, layering buzzsaw riffs and polyrhythmic beats underneath soaring two-part harmonies. Ohmme's debut album, Parts, earned praise after its August release for bridging the gap between noise and beauty. Local openers Sally Yoo and The Not So Friendlies mirror Cunningham and Stewart's alternating approach to aggression and melody, making this a night you don't want to miss.
On Wednesday, Sept. 19, another duo lands in Salt Lake City: prolific post-rock act El Ten Eleven, made up of Kristian Dunn on double-neck bass/guitar and Tim Fogarty on drums. This long-running outfit produces an orchestra's worth of sonic propulsion, utilizing an endless array of loop pedals to create soundscapes far more complex than you'd expect. New album
Banker's Hill
represents the first time El Ten Eleven has enlisted the help of an outside producer, and the nine-song result is equal parts combustible and meditative, capturing the fireworks of their live show in recorded form. Check out their awe-inspiring technique in the live video for Banker's Hill single "Phenomenal Problems" below and then savor it in person
at The Urban Lounge
.
On Friday, Sept. 21, Australian psych-rock quartet Stonefield makes a splash
at The State Room
. The four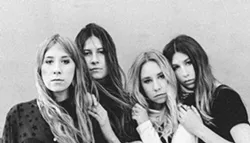 Findlay sisters grew up in a rural southeast corner of Oz, honing their spacey, metal-influenced sound in relative isolation. Since then, Stonefield has emerged from its cocoon and taken the world by storm, releasing three LPs, including 2018's
Far from Earth
, which was produced by stoner-rock titan Stephen McBean of Black Mountain; touring the US and Europe with bands like Black Rebel Motorcycle Club; and headlining festivals like Night Owl Fest in Canada, Hipnosis Festival in Mexico and Desert Daze in California. Catch them here in Utah on a co-headlining tour with Frankie and the Witch Fingers.
Speaking of heavy music, on Saturday, Sept. 22, progressive doom quartet and Swedish goth rockers Tribulation team up for a night of monumental metal
at Metro Music Hall
. Pallbearer's most recent album,
Heartless
, weaves together classic prog metal and anthemic '90s alt-rock, while Tribulation's first US tour in support of
Down Below
touts their love of Lord Byron's romanticism channeled through a death-obsessed black-metal lens.