Aaron Hendrix
Strange Familia
Here's another local music video premiere for ya: This morning, local pop-rock trio Strange Familia released a video for the single, "Lines," from their self-titled debut album. In the clip, the band performs the coolly seething funk-pop tune in their warmly lit living room. It's an appropriate setting for a tune about a relationship broken by betrayal: "You're gonna feel it now/ this home turned inside out/ mess with the wrong kid/ stiff-lipped/ teach you how it's going down," goes the falsetto opening verse. It's followed by a chorus and bridge that anyone who's been in a similar situation will find immensely satisfying to sing to themselves: "There's a line you crossed/ I want you just to know that." Catch the band performing with Grey Fiction and Small Lake City on Friday at The State Room. Tickets available
here
:
STRANGE FAMILIA – "LINES"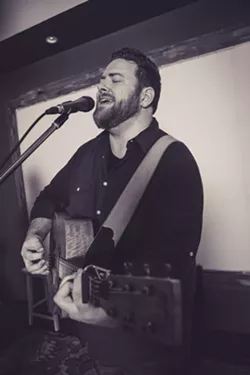 Cat Palmer
Brian Bingham
Also performing Friday night—only on the other side of town at the Hog Wallow—is The Backyard Revival. The Americana band, which brings together the solo acts of Brian Bingham and Katie Ainge, is promoting Bingham's excellent 12-track solo album, titled The Backyard Revival, which they released back in January. The album is streaming at
www.thebackyardrevival.com
as well as on Spotify—check it out on a Sunday morning when you're feeling reflective. Opening for the group that night will be Tony Holiday & the Velvetones.
Hog Wallow Pub
, 3200 East Big Cottonwood Canyon Rd., 9:30 p.m., $7, 21+.
Finally, Darin Piccoli from
The State Room
tells
City Weekly
they're opening a new venue. It's gonna be in the building that once housed the K2 Church in South Salt Lake. Expect them to book some of the same acts you see at The State Room—they just won't sell out as fast, thanks to the larger capacity. More details to come.
CW