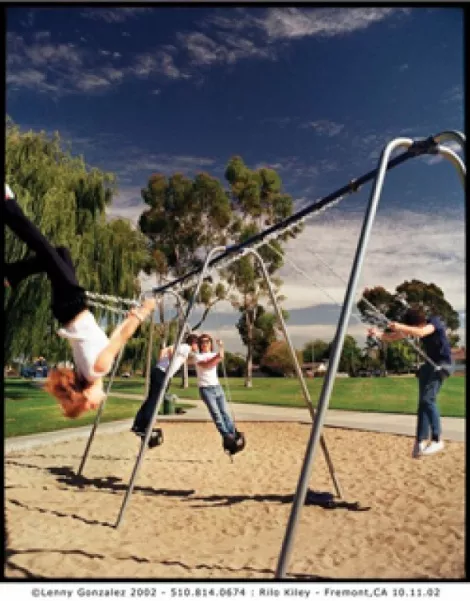 Thursday 9.6
SNOOP DOGG
Poor
Snoop Dogg
. All the haters have him pinned as a misogynistic pothead with bad extensions! They just can't get over the crude caricatures of women as canine bitches on 1993's
Doggystyle
or his many tangles with the law. But, come on, guys! Snoop is responsible for single-handedly resurrecting the lingo that adds -izzle to the end of every word so that boring phrases like "For real" become "Fo rizzle!" He also brings one of the most distinct voices to modern-day rap, sounding silky smooth and a little wicked on every track he flows. If that weren't enough, Snoop is donating a portion of ticket sales from his current tour to the Snoop Youth Football League, which "instills the values of football" into teenagers before they forget the importance of tackling. Tha shiznit!
Tha Depot, 400 W. South Temple, 8 p.m. Tickets: DepotSLC.com (with LANZ)

Friday 9.7
•
Lisa Marie
(Rose Wagner Black Box);
Loom, The Lionelle
(Kilby Court);
Far-less
(Avalon Theater);
Allred, The Trademark
(In the Venue);
Weird Al Yankovic
(Utah State Fairpark);
Def Leppard
(Usana Amphitheater);
Back to School Party w/ Victim Effect, Ivy League, Auralee
(Velour, Provo);
Big John Bates & Voodoo Girls
(Burt's Tiki Lounge);
DJ Vice
(The Hotel);
The Wolfs
(Monk's);
Dub Shack
(Suede, Park City)
Saturday 9.8
•
Jamboree Music Festival: Dashboard Confessional, The Format
(Electric Park, Lehi);
Darren Hanlon, Carcrashlander, Uzi & Ari
(Slowtrain);
The Future of the Ghost, The Lionelle
(Kilby Court);
Still Remains, Offered No Escape
(Avalon Theater);
Tree 63
(Utah State Fairpark);
Pirkqlaters
(Bar Deluxe);
Salt City Derby Girls Party
(The Wood Shed);
Dokken
(Suede, Park City)
Sunday 9.9
HOMELESS BENEFIT
While most of us look forward to fall and a break from the sweltering heat, Utah's homeless worry about winter and the insufferable cold they can't escape. But even the most compassionate downtown residents get cynical after one too many panhandlers uses their donations to buy booze, cough syrup and cigarettes. Thanks to the United Front and AMPM Music today, you can rest easy knowing that all of your $5 entrance fee goes toward housing, feeding, clothing and generally caring for the homeless. Concert-goers will also enjoy performances by Afro Omega, Calico, DJ Brisk, Our Time In Space, Debi Graham Band, Joslyn, The Mandalas, Ebay Jamil & Elliot Davis, Jedd Keipp, DJ Rebel, DJ Ethics, DJ Sharp, words by Hector Ahumada, local art, jewelry, soul food and brews. That's something to look forward to.
Gallivan Center, 239 S. Main, 11 a.m. All-ages. GallivanEvents.com

Monday 9.10
RILO KILEY, MODEST MOUSE
Seeing
Rilo Kiley
and
Modest Mouse
perform at Kilby Court or Brick's hardly rivals your father catching Jimi Hendrix at Lagoon, but there's still something to be said for recognizing rising stars while the rest of the world rocked out to Creed and Britney. In their defense, who could have predicted Britney's Lady Macbeth downfall? We didn't expect Rilo Kiley to ditch the sweet, spare melodies and quirky lyrics of Take Offs and Landings for the kind of sound/look that inspires comparisons to Fleetwood Mac (?!). Still, Jenny Lewis' intelligent sexuality and love/hate take on Los Angeles is stronger than ever on
Under the Blacklight
and Modest Mouse wisely sidestepped
Good People Who Love Bad News'
commercial aftertaste for the slightly dirtier edge of
We Were Dead Before the Ship Even Sank
. And they're still more brilliant than Maroon 5. Check them out before they really become Fleetwood Mac.
McKay Events Center, 800 W. University Parkway, Orem, 6:30 p.m. All-ages. Tickets: SmithsTix.com
DAVID ALLEN COE
David Allen Coe
stands in stark contrast to the washed-out, glossed-up stars of contemporary country. The self-proclaimed outlaw proudly goes against the grain and raises hell when people poke around to verify whether he killed a man in prison or accuse him of being racist, homophobic and sexist. Whatever your opinion of Coe, you can't deny he writes a damned good song. "Take This Job and Shove It," "Jack Daniels, If You Please," and "Willie, Waylon and Me" are simple and catchy, sticking in your head long after last call. They've got that lonesome quality that makes you want to grab the person next to you and sway a bit, singing the chorus to the rafters. When the tears are dry, man-up with
Rebel to Rebel
, Coe's 2006 collaboration with Pantera members.
Suede, 1612 Ute Blvd., Park City, 9 p.m. Tickets: SmithsTix.com
•
Also Monday: Michael J & The Mighty Cash Cats, Imagine Beatles Tribute
(Scera Outdoor Amphitheatre, Orem);
Melotia
(Bar Deluxe)
Tuesday 9.11
•
Uncle Kracker, Grand Funk Railroad
(Utah State Fairpark);
The Thieves
(Burt's Tiki Lounge)
Wednesday 9.12
JENNIFER GENTLE, THE DODOS

Jennifer Gentle
has a just bizarre enough sound for a Chinese condom commercial. Sponsored by Population Services International, the 30-second clip uses Gentle's helium-love song "I Do Dream You" to market jimmies to young men. It's not clear whether viewers will immediately run to the store for a pack of Trojans or call up their dealers for some orange sunshine. Either way, Gentle fans will likely find themselves frolicking in a meadow with an umbrella (for some reason) as the new
Midnight Room
unfolds zany layers of kazoo, '60s keyboard freak-outs and unsettling sound effects. Marco Fasolo recorded the sophomore album on his own in a northern Italian villa, exploring the stranger corners of psychedelic and avant-garde pop. Live, Fasolo brings a rambling crew to help retain the songs' integrity—and perhaps also to make things look as strange as possible.
The Urban Lounge, 241 S. 500 East, 10 p.m. Tickets:
24Tix.com
• Also Wednesday: Okkervil River, Damien Jurado
(Kilby Court);
Eddie Shaw & The Wolf Gang
(Pat's BBQ);
Muse
(McKay Events Center, Orem);
Rise Against, Silverstein
(Great Saltair);
The Academy Is
(In the Venue);
Gary Allan
(Utah State Fairpark)
Coming Up
Black Rebel Motorcyle Club (
In the Venue, Sept. 13);
Hillbilly Fever
(Burt's Tiki Lounge, Sept. 13);
Brian Jonestown Massacre
(Urban Lounge, Sept. 13);
SheDaisy
(Utah State Fairpark, Sept. 13);
Bob Log III, Pink Lightnin'
(Urban Lounge, Sept. 14);
Rocky Votolato
(Velour, Sept. 14);
Jack's Mannequin, RX Bandits
(University of Utah, Sept. 14);
School of Rock: The Police
(Mo's Neighborhood Grill, Sept. 14-15);
Shooter Jennings
(The Depot, Sept. 14);
The Radiators
(Suede, Sept. 14);
Richard Thompson Band
(The Depot, Sept. 15);
Maserati
(Urban Lounge, Sept. 16);
The Only Children
(Kilby Court, Sept. 17);
Yo! Majesty
(Urban Lounge, Sept. 17);
The Vibrators
(Burt's Tiki Lounge, Sept. 18);
Pirate Party
(Bar Deluxe, Sept. 19);
Helmet
(Avalon Theater, Sept. 19);
Gore Gore Girls
(Burt's Tiki Lounge, Sept. 22);
The Donnas
(Avalon Theater, Sept. 24);
The White Stripes
(E Center, Sept. 29)
cw