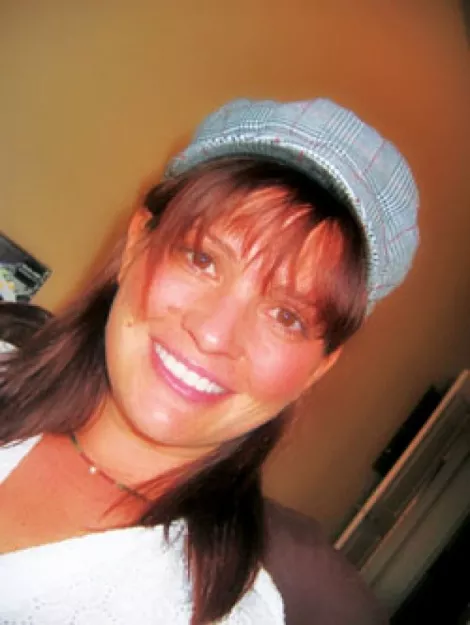 Portia Early, X96 weekend DJ and host of Live & Local (Sundays, 8-10 p.m.), wants to tell you about three more of her favorite Utah bands and songs:
To the Death, "Pomp and Circumstance" 
Provo quartet To the Death's album fell into my hands last month and, man, is it impressive—not only in its recording quality, but also its musical diversity. The record is largely reminiscent of Incubus or Maroon 5 but, surprisingly, a few tracks sound more like Judas Priest and Metallica. Not that
Best Laid Plans
is too random to get into. Everything is catchy and energetic, from the piano songs peppered throughout to the alt-metal hooks—not to mention pop tunes like "Pomp and Circumstance." This effort is one of the most professional-sounding CDs I've heard this year. If you buy just one local album this month, this is it. You can pick one up at their Utah County release show Sept. 29 at the Music School in American Fork. X96 Big Ass Show main stage winners Victim Effect will also appear.
MySpace.com/ToTheDeathBand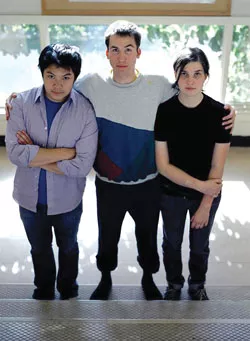 The Future of the Ghost, various unreleased tracks 
New-ish local project The Future of the Ghost puts on a fun, fun show. It's the brainchild of guitar protégé and part-time yogi Will Sartain. The guy can wail, sing and play guitar with creative use of pedals, loops and reverb. He's joined by kick-ass drummer Cathy Foy (Stiletto, Cathy & I) who moonlights as a coffee slinger at Java Jo's in the Avenues, and The Rubes' bassist/Takashi sushi chef Tommy Nguyen throwing down fat grooves. The result is bounce-up-and-down, clap-your-hands-off music. No kidding. I got one hell of a good calf-raise workout when I saw them at Kilby Court last month. I also almost sprained my neck, but I enjoyed every millisecond of it. The Future of the Ghost will make their
Live & Local
debut appearance Sept. 30 at 8:30 p.m.—one week before their Oct. 6 CD release!
MySpace.com/TheFutureOfTheGhost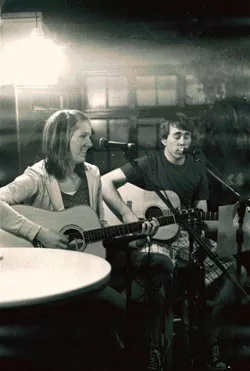 The Sweater Friends, "The Jig" 
Twenty-somethings Allyson Lundberg and Jake Workman are The Sweater Friends, an acoustic project nearly one year in the making. Charming and intelligent, they're definitely a band to watch—especially onstage. Not that there's anything wrong with their debut self-titled EP, but you'll get a bigger kick out of their live performances. "The Jig" is a duet following a character named Jack who leaves the country life for the big city. The Sweater Friends is an appropriate band name. I would absolutely picture them wearing sweaters sitting in front of a fireplace at Stein Eriksen Lodge playing their guitars. Hmm … I'd call it cozy … sweater rock! And heck, sweater weather is almost here! I hope you enjoy it as much as I do. Catch them Oct. 19 at Solid Ground Café.
MySpace.com/TheSweaterFriends
cw