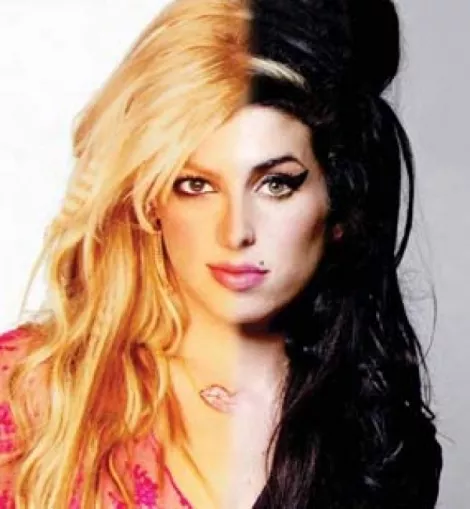 What do you get when you cross Rihanna with General Public? Iggy Pop with Peggy Lee? Pink with ELO? No, it's not a riddle. It's the music movement that is sweeping the world. Mash-ups!
Imagine my sheer elation when I got the call that two of my favorite international DJ superstars had been booked for a spinning gig right here in Salt Lake City. Adrian & The Mysterious D (A Plus D), known as the duo that originally brought mash-ups to America.
What is a mash-up you ask? Part of the European bastard-pop musical genre, mash-ups are songs created out of two or more songs, usually by overlaying the vocal track of one seamlessly over the music track of another. Known by a number of different names: Bootlegs, boots, mash-ups, smash-ups, blends, and cut-ups—a term originally coined by William S. Burroughs to describe some of his literary experiments, who would "cut up" different texts and rearrange the pieces to create a new piece. More traditional terms such as "edits" or "remixes" are favored by many bootleggers (also known as 'leggers).
Not everyone loves them. They've been described negatively as the logical extension of the sampling fervor of the '80s taken to its dumbest extreme. Due to the questionable legal status, a real "punk" attitude is attached to the movement.
A Plus D have forged a reputation as crowd-pleasing selectors who bridge the gap between the alternative and the mainstream. This is best evidenced by the success of their Club Bootie, the first and biggest bootleg party in America. Launched in San Francisco in 2003, the crowd of roughly 50 very quickly became one of the city's most recognized parties. Now 1,000-plus people frequent it on the 2nd and 4th Saturday of every month.
In 2005, they started a sister club in L.A. and, last year, launched Bootie parties in New York City, Paris, Munich and Mexico City. Bootie was recently listed in Spin Magazine as one of the country's "101 Best Nights Out," an honor that further solidified the DJ couple as pioneers of the international mash-up scene.
One very cool aspect of the club is the flyers they create. Half of Justin Timberlake's face mashed with half of Michael Jackson's. Britney's with Amy. Snoop with Axl—you get the idea. It's genius! Sexy go-go dancers who also do spontaneous lip-sync performances follow the duo around the country. With names like Steven Satyricon, Marcy Meow and Foxy Cotton, they add an early '90s New York City club element to the scene.
"They're the most eclectic DJs I've ever heard," Satyricon says. "They have this Pied Piper effect [that seems to] satisfy everyone. The music is such a social statement in this deconstructed age.
I think that's the appeal to our generation. Everyone I've taken to hear them has no idea what to expect, yet without fail they have the time of their lives," he says.
According to "We first were introduced to mash-ups in 2002 when we received a CD from the U.K.," Adrian says. "With the mash-up of Destiny's Child and Nirvana we were immediately obsessed. The music totally made sense for the schizophrenic sets we were already spinning. Our crowds are as mashed-up as our music—a virtual Noah's Ark of night life."
Sarvas, the promoter bringing the Dynamic Duo explains "I want to bring more of the 'party scene' to Salt Lake City. The bars are reserved for live music, and no one has house parties. I want to fill that niche. A great party where everyone can have fun and dance their asses off. I love this music," he says, as he shows me more than 1,100 mash-ups on his iPod. "They bastardize it to show that, basically, music is all the same."
Adrian & The Mysterious D have played everything from private parties for the Scissor Sisters to spinning alongside Peaches and Princess Superstar, as well as DJing events featuring artists from Lady Sovereign to Nina Hagen and The Killers. They've also spun overseas, with gigs in London, Amsterdam and, most recently, Hong Kong. Now they are coming to us for a one-time engagement.
"We're excited to come to SLC," adds Mysterious D. "Being 'musical evangelists,' we're just happy to bring what we love to the masses. In fact, both nights we'll have free CDs for everyone."
ADRIAN & THE MYSTERIOUS D @ Circle Lounge, 328 S. State, Wednesday March 26, 10 p.m.
MEET THE DUO @ Trapp Door, 615 W. 100 South, Thursday March 27, 10 p.m.