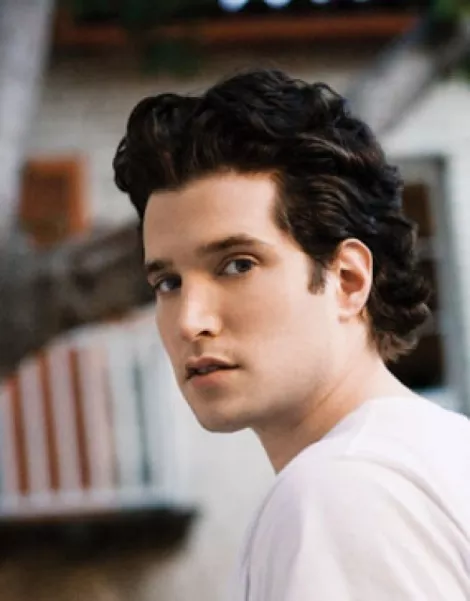 At any given moment, there are regiments of guys sitting around a New York City park trying to strum dreams out of their guitars. They sing, scream and howl. They play for quarters, nickels and dimes. And they wait, hoping that one person comes along who will make a difference. That is the plan.
At least, that was Matt White's plan. For months, he sat busking for the crowds that strolled by at Washington Square Park, trying to get any sort of break. In fact, the New York native had moved back from Wisconsin to do just that. "I wanted that New York air," he says, laughing. More precisely, he didn't want to work a regular job. He wanted to play music. He just needed to field test his material before he could make inroads with the Manhattan club scene. So he sang, screamed and howled. He ate off quarters, nickels and dimes. And he waited for his big break.
"You know, it was good to be out there," he says. "No one is watching you and everyone is watching you. I'd just walk around a park with a guitar and see what happened. Most of the time, I just played."
Eventually, though, he started getting real gigs—and real interest. It's not surprising. The guy sings like he's built for cuddling—all high coos and seductive warbles that could woo a dove, or at least make you wonder if Adam Levine had a brother their parents loved more. And he drapes that falsetto over the kind of songs that make VH1 programmers reconsider their celebrity obsession. Tracks like "I'll Be There" and "Paradise" are designed for Top 40 success: there's the lightly thumping drums, the strings that well up like tears, and the choruses meant to get a stadium of women singing along. The lyrics rarely veer from dealing with love in all its sticky incarnations. And they're all delivered with utter conviction. It's like White broke into Rob Thomas' secret vault of rock success and stole his plans for world domination. White even has an apology ready for that: the ultimate make-up sex song "Moment of Weakness," where he trills out, "It was my moment of weakness/ I just need some forgiveness from you."
But suggest that White might be actually be biting off someone, anyone—particularly John Mayer, to whom he's already inexplicably linked—and he gets defensive. "This is what I do and what I'm going to do," he says. "I play piano and I write songs. But I don't write songs like he does. The only reason I even started playing guitar was because I couldn't fit a piano into my room. I just don't see the connection."
It's OK, Matt. We don't, either—probably because White's debut Best Days (Geffen) hints more at the white-boy soul of Maroon 5 than it does anything else. Opener "Play" and the album's title track have that undercurrent of funk that makes cubicle slaves shimmy in their seats. And "Miracles" builds into a slow bounce that's as optimistic as the chorus, White chirping, "I believe in miracles/ I hope you do, too."
"That's all part of being positive, I think," he says. "You just go with it. The good comes with the bad, and you see what happens. That's what I believe, and I think that's in my songs."
And it's ultimately what's driving White's recent surge. A few months after the release of Best Days, White's career is picking up. "Things are starting to move now," he says. There's the artist-of-the-week feature on MTV. There's a commercial for McDonald's. He was named one of Rolling Stone's 10 Artists to Watch in 2008. His latest single, "Best Days," is climbing the charts. And, while White would love for it all to swell up into a thunderhead of exposure—"I'm more a sprinter than a marathon runner," he says—he knows he has to bide his time, wait patiently, and play for anyone who happens to walk by.
"I had this goal in the back of my mind when I moved to New York," he says. "I like things to move quicker, but you have to wait in this industry. You have to build things organically over time. I'm learning to balance this with my urge to do things quick. But this is really the way I hoped it would happen. We'll see where it goes from here."
More than likely out of New York's parks for good.
Matt White @ Kilby Court, 741 S. 330 West, Wednesday Jan. 23 @7:30 p.m. 24Tix.com