When Trenton Mellen was 2, he was accidentally electrocuted while playing with his older brother. His heart stopped for 29 minutes, resulting in a brain injury that "affects my coordination and equilibrium," the 44-year-old says. His family always treated him like an adult, he says, rather than someone who was handicapped.
A member of The Church of Jesus Christ of Latter-day Saints and a licensed massage therapist, Mellen moved to Utah in 2012 to be close to his mother, Barbara Mellen, after his father died. Barbara says she hoped he would find a protective, sympathetic culture to help him when he was in need if she were not around. What she didn't anticipate was that a late-afternoon traffic citation would mushroom into a year-long, still-unfinished legal nightmare for her son.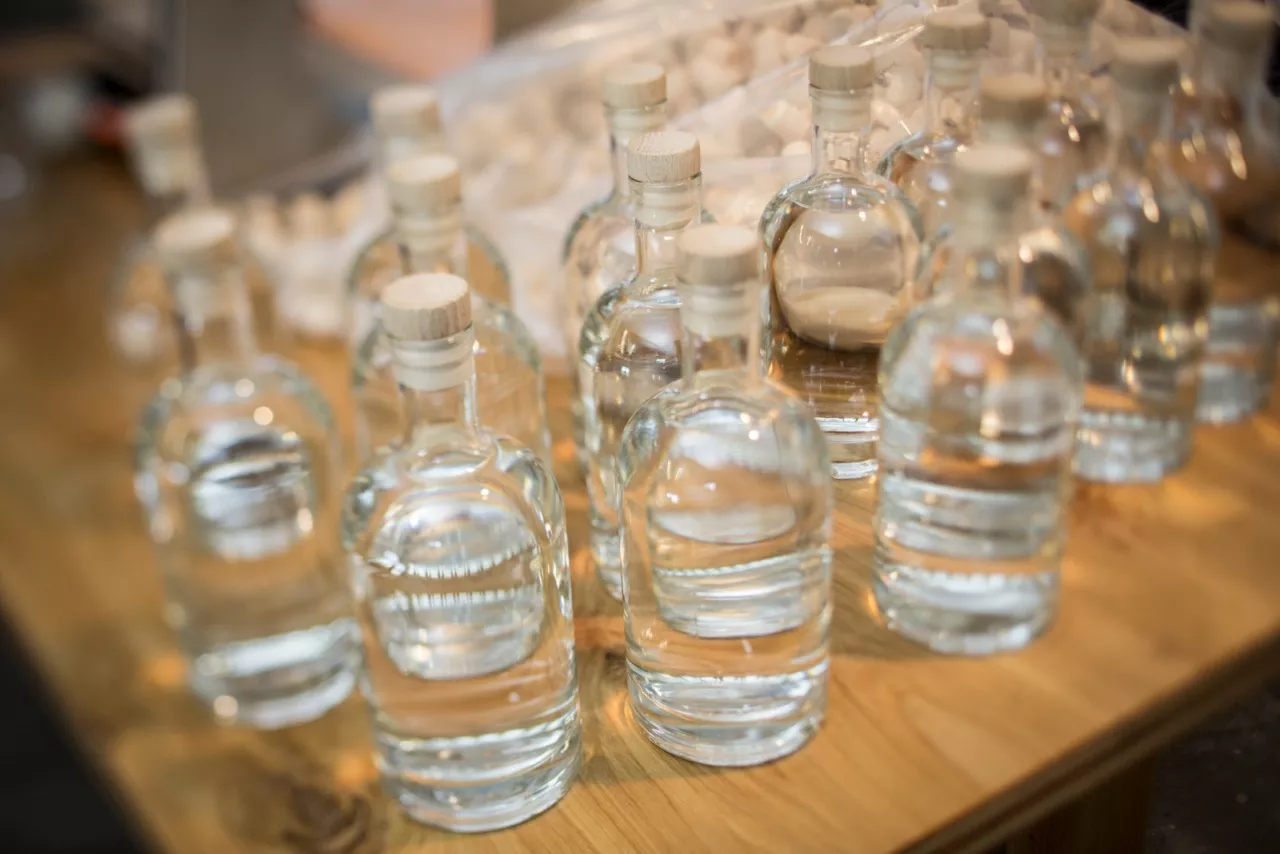 COURTESY BARBARA MELLEN
"The offer wasn't fair. I was totally capable. I was in my faculties to drive my car." —Trenton Mellen, who refused to take a charge of impaired driving after being pulled over for rolling through a stop sign.
In July 2013, Trenton Mellen was charged with a DUI after the cop who pulled him over for rolling through a stop sign in downtown Salt Lake City mistook his eccentric gait and slow speech for impairment, Mellen says. The results of a blood draw at the time of the arrest showed that Mellen was not impaired; all he had in his system was traces of a prescribed medication for depression.
But that didn't matter to the Salt Lake City Prosecutor's Office, which pursued a conviction despite the lack of any evidence that Mellen had committed a crime. Even when a justice-court judge eventually threw out the case, the prosecutor's office appealed the decision to district court.
Mellen's is just one of the almost 20,000 cases the Salt Lake City's Prosecutor Office handles each year, with just 17 prosecutors and 14 support staff. But for some attorneys, it encapsulates some of the concerns that have been circulating in the Salt Lake City legal community since Padma Veeru-Collings was appointed to replace Sim Gill as chief prosecutor in 2011.
Former SLC prosecutors and staffers, along with defense attorneys, say that Veeru-Collings' micromanagement of her office and its staff has resulted in both internal and external crises. There's been high turnover of personnel and fear and frustration among employees of the office, they say, and the Salt Lake City justice system as a whole has become increasingly backlogged—the result, attorneys say, of many of her prosecutors being denied the freedom to decide how to litigate their cases.
Veeru-Collings says she has not changed the policies of "offers being made and prosecutorial discretion," but defense attorneys say these policies have evolved through how Veeru-Collings manages her prosecutors and the cases she insists on reviewing.
Veeru-Collings' prosecutors "have their marching orders," says DUI defense attorney Jason Schatz. He says prosecutors tell him, "'Here are my parameters, this is what I can offer you,'" or, "'I can't offer you that if I want to keep my job.'"
Homeless and low-income defendants have been hit the hardest, attorneys say, resulting in many facing jail time due to fines they cannot pay.
In an e-mailed response to questions, Veeru-Collings says Salt Lake City takes all its cases "very seriously, and is entitled to do so where it is the prosecuting entity."
Determining whether offers are "hardline" or not is a matter of perspective, she continues. "The appropriate offer on any given case is an art, not a science. Cases can be disposed of in a 'fire sale' to improve disposition rates," she writes, or "prosecutors can offer/request appropriate jail, fines, community service, and other probation conditions" to meet the needs of public safety, defendants' need for treatment, "and similar concerns of a true justice system."
City Weekly outlined Mellen's case to Kent Hart, the executive director of the Utah Association of Criminal Defense Lawyers.
"There's no societal interest in punishing this person, particularly someone who has health issues that gave the appearance of committing a crime," he says. "This guy was swept up in some office policy."
The unspoken policy of the prosecutor's office, says Mellen's attorney, Angela Elmore, is that Veeru-Collings refuses "to entertain offers herself, and she has transferred that mentality to the whole office."
In late May 2014 e-mails that City Weekly obtained from the Salt Lake City Justice court, Salt Lake City prosecutor Michelle Diamond harangued defense attorney Ryan Holtan after he held out for a jury trial for one of his clients rather than take a deal she had offered.
Click here to view a PDF of the e-mails.
"Can you learn to take really good?" Diamond asks in one e-mail. "I just gave you a really good [offer]. Don't like it? I'll dismisses and re-file appropriate charges and pursue jail time. ... Your colleagues with more experience would kill for a resolution like this."
In an e-mail sent the next day, Diamond scolded Holtan for not taking the deal. "It weakens your credibility and makes the city less likely to negotiate with you in the future."
According to a June 2014 court filing by Holtan, the city has been unable to proceed on three jury trial attempts since the January 2013 DUI arrest of his client. The third failed attempt stemmed from the city recognizing "its inability to prove its case" less than 24 hours before the trial, Holtan wrote in his motion to dismiss. The judge eventually dismissed the charges.
Defense attorneys, most of whom declined to go on the record because they feared retaliation against their clients by Veeru-Collings' office, say that such aggressive tactics from SLC prosecutors are common and are intended to persuade defendants to give up.
Veeru-Collings, these attorneys say, has created a culture that leads her employees to either leave as soon as they can or put defendants' feet to the fire, regardless of their crimes, in order to placate her draconian demands for justice.
That, Hart say, reflects "an abdication of her role as a minster of justice. To do justice, which is a prosecutor's duty, you have to look at the individual circumstances of the case. Relying on a broad category of crime and lumping people together is not fulfilling that duty."
But Veeru-Collings says that nothing has fundamentally changed from prior chief prosecutors; she's simply fulfilling her role to ensure justice is being served in the city.
"A prosecutor's steadfastness to their offer of resolution may be viewed as bullying from a defense perspective, but committed to justice from a victim's standpoint," Veeru-Collings says.
PERSONALITY CONFLICTS
Veeru-Collings is the 10th of 12 children born in Petaling Jaya, a satellite township to Malaysia's capital, Kuala Lumpur. Her father, who died when she was 9, encouraged her to become an attorney, she told a reporter from Petaling Jaya after she was appointed as SLC's chief prosecutor.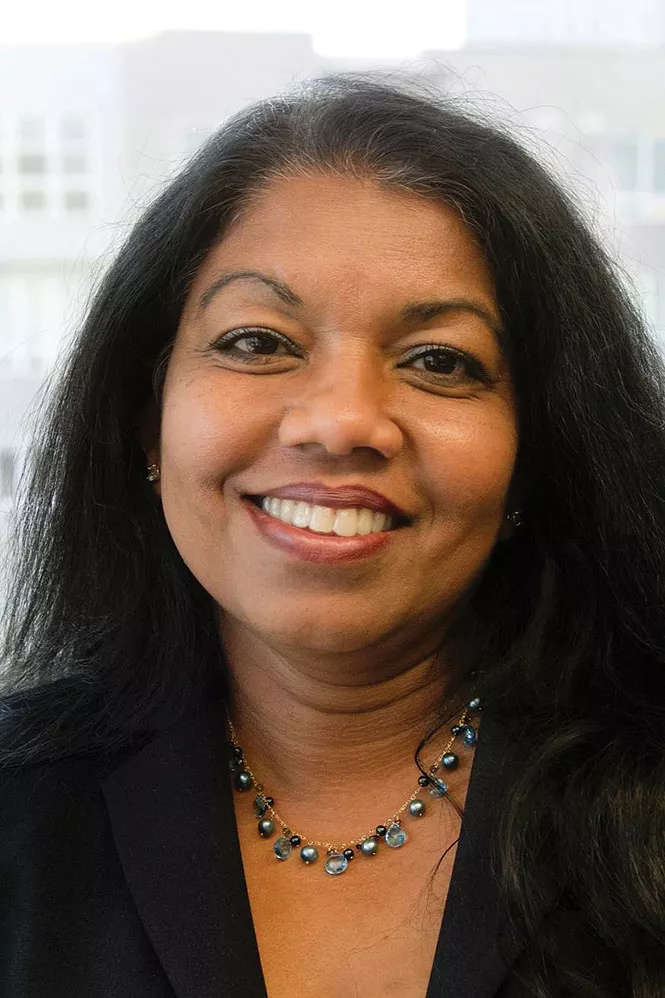 COURTESY PADMA VEERU-COLLINGS
"Any time a prosecutor feels strongly they are welcome to come in and discuss with me a departure from the guidelines." —Padma Veeru-Collings, Salt Lake City chief prosecutor
She emigrated from Malaysia to the United States when she was 23, went to law school at Brigham Young University, and "tried very hard to follow the rules," she says. "I am a person who believes in the rule of law."
Prior to her ascension to chief prosecutor, she spent 10 years prosecuting domestic-violence and stalking cases. By the time Sim Gill defeated incumbent Lohra Miller for the Salt Lake County District Attorney's office in November 2010, Veeru-Collings had racked up 13 years at the Salt Lake City prosecutor's office.
David Everett, chief of staff for Salt Lake City Mayor Ralph Becker, who appointed her as chief prosecutor, says Veeru-Collings was "a clear No. 1 recommendation" from the panel of advisers Becker set up to review candidates for the position.
But, defense attorneys say, it was common knowledge that Gill had told Becker that Veeru-Collings would not be Gill's choice as successor.
Gill recalls being "very frank" with Becker regarding the candidates, but declined to comment on individuals.
Six months after Veeru-Collings was appointed chief prosecutor, prosecutor Kelly Schaeffer-Bullock sent Becker, senior city staffers and Veeru-Collings a blistering five-page resignation letter outlining "a stifling atmosphere" of fear in the office. Veeru-Collings "has steadily tried to remove discretion from the prosecutors, requiring permission from her for many offers," she wrote.
Schaeffer-Bullock supplied City Weekly with a copy of her resignation letter after Salt Lake City denied a record request for the letter under the grounds that it did not exist. Art Raymond, the city's director of communications, explained that the city's response had been due to confusion over how the letter had been described in the request.
In her letter, Schaeffer-Bullock, who is now a prosecutor at Saratoga Springs, wrote that Veeru-Collings is "an accomplished and articulate woman, and is so impressive on so many levels," but, "in working so hard to separate herself from Sim Gill ... she is throwing out good policies with what she considers bad just so she can establish her own identity as the chief prosecutor."
She also noted that the chief prosecutor had "tried to avoid transparency of government by telling her attorneys that we do not discuss policy decision via e-mail because they are subject to GRAMA requests."
In a September 2011 e-mail, Salt Lake City attorney Ed Ruttan responded to Schaeffer-Bullock that he did not believe the points she raised required "further action on the city's part."
Everett says he is aware that "there has been some personality conflicts in the office, and I frankly think that's to be expected with a new manager coming in."
Becker "has a lot of confidence in Padma," Everett adds. He describes Veeru-Collings as "incredibly thorough, direct, very detail-orientated and very competent."
Her position as chief prosecutor is measured by several factors, including case load, how effectively cases work through the justice court system and "whether the community sense of justice" is "overall functioning well" for residents, workers and visitors, Everett says.
Veeru-Collings says that when it came to the issue of e-mails and GRAMA requests, her only concern had been policy discussions being taken out of context. She declined to discuss most of the letter, noting that it's three years old.
While the city prosecutor's office has always been seen as a stepping stone to felony prosecution positions at the district and county level, critics of Veeru-Collings say the volume of departures during her tenure reflects internal discontent and turmoil during her administration.
Hart says the defense bar as a whole "has grave concerns that Padma is inflexible and unreasonable." Others in the defense community say that though some SLC prosecutors "want to do justice ... to keep their jobs, they must follow the policies," Hart says. "There are several prosecutors who have left the city attorney's office because they feel they lack the ability to exercise their own discretion. For some of these people, such limits on their judgment challenge their personal and professional ethics."
According to a City Weekly record request to Salt Lake City, during Sim Gill's last three years as chief prosecutor, 13 prosecutors and six members of the support staff left. Under Veeru-Collings' first three years, 17 prosecutors and 13 members of the support staff have departed.
Veeru-Collings says she finds the statistics "perplexing," but notes that there were similar high levels of turnover under prior chief prosecutors. During Gill's decade of tenure, "40 attorneys and 20 staff left the office," she says. Ten of the 17 prosecutors who left under her watch went to work for Gill at the District Attorney's office.
"Misdemeanor work can seem rather mundane compared to felony prosecution," she says. She questions whether the volume of departing staff is "a measurement of management problems within the office, or a reflection that generally a city prosecutor position carries less status and a higher workload" than at the DA's office.
Elmore says the exodus of attorneys stems not from boredom but from fear and frustration.
"Her prosecutors rarely feel comfortable going against her, and often have to justify the disposition of a case to her directly," she says.
But, Elmore says, "regardless of how scared you are of your boss, you have an obligation as an attorney," according to the rules of professional conduct, to "not proceed on charges they know do not have merit. I believe that this rule is regularly being violated by the city prosecutors, and no one is doing anything about it."
ALL CRIMES BEING EQUAL
In the last year of Gill's decade as chief prosecutor, his office addressed a backlog of cases that was hampering efficiency with a new program called Temporary Internal Correction. TIC excluded DUI and domestic-violence cases and was a pilot program for what's now called Early Case Resolution, recalls Salt Lake City's Judge John Baxter.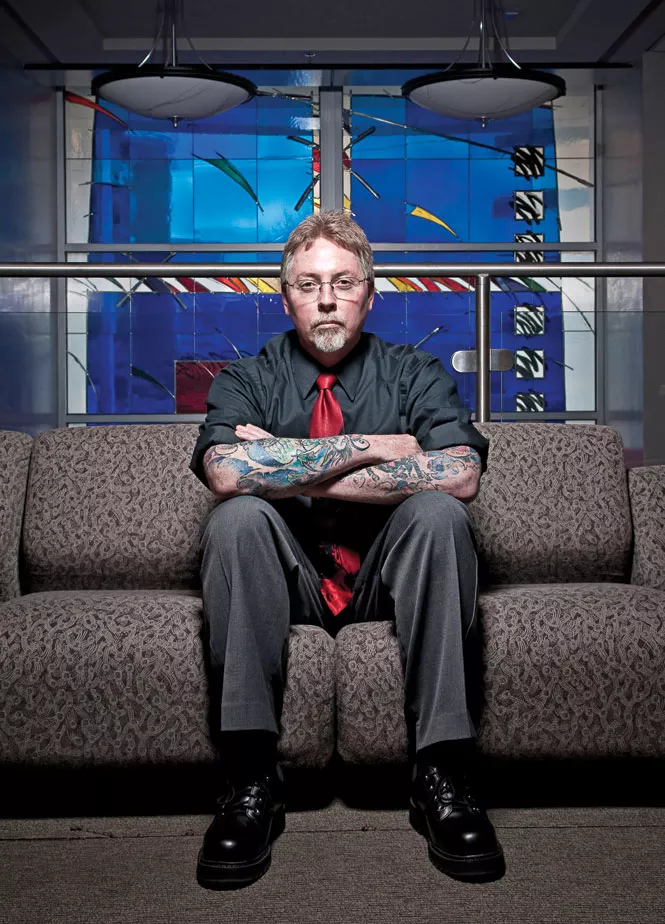 CITY WEEKLY FILE PHOTO
"My observation is that the prosecutors appear to have less discretion on their offers than they had under Sim Gill." —Judge John Baxter
The idea, says one former prosecutor, "was that timely justice could be brought about through a reduction in punishment." Thus, a homeless person caught on Trax without a ticket would be offered a plea bargain with a reduced fine, allowing prosecutors to focus on DV and DUIs, "which, in our philosophy, merited more resources."
Veeru-Collings says that the program was not universally popular. "While some saw [it] as a needed accommodation to resource challenges, other saw it as a 'fire sale' with implications for deterrence and effective enforcement in the city," she writes in an e-mail.
By the time Gill left, Baxter says, the program was enjoying an 85 percent acceptance rate of offers by defendants.
But under Veeru-Collings, attractive offers were replaced by "offers which defendants accepted less often," says Baxter, who notes that his comments are not criticism but "simply explaining the difference between then and now."
"My observation is that the prosecutors appear to have less discretion on their offers than they had under Sim Gill," he says.
Veeru-Collings says her prosecutors offer lower fines and/or community service to defendants who do not have the ability to pay.
But defense attorneys say that rarely happens and that her office has a policy of not offering community service, resulting in the indigent, such as homeless defendants, being hit with fines of typically $600 that they cannot pay. A judge then issues an arrest warrant, and they sit in jail until their case comes to court.
"They're not lowering crime; instead, they're creating a debtor's prison," says one attorney.
This comparison raises Veeru-Collings' hackles. It "suggests that prosecutors and judiciary are only interested in fines and do not review cases for ability to comply with court orders, and that defense attorneys are failing their obligation to appeal unjust sentences."
Baxter, who founded Salt Lake City's homeless court, says that the prosecutor's office's approach to the "proportionality" of fines—with regard to offers reflecting the dollar value of the crimes—has changed, and gives an example of how in two hypothetical retail thefts.
One theft is of a can of beer, valued $2, the other a $400 car stereo, stolen by a defendant intending to pawn it to pay for meth. In his experience under Gill, Baxter says, the beer thief "may have received an offer for less than the full standard bail amount." But under Veeru-Collings, the recommendation is always for the set bail schedule for a retail theft, which is $680, "without consideration of the value stolen," Baxter says.
These harsh offers mean that, in contrast from Gill's time at the office, "We see fewer resolutions to cases early on," Baxter says, which in turn has led to an escalating backlog of cases.
NOTHING I CAN DO
On July 31, 2013, Officer Brandon Himle was watching for drivers ignoring the stop sign at the corner of 600 South and 600 East in downtown Salt Lake City, when, he later told a Salt Lake City justice-court judge, he saw Mellen roll through the stop at "five to 10 miles an hour" before pulling into the driveway of his home.
Himle pulled up to Mellen's driveway, blocking the car, and shouted at Mellen, according to the latter, to get back into the car. He cited Mellen for the traffic violation, then, when the car rolled back toward his motorcycle—Mellen, who'd just bought the car two days before, had accidentally put it in neutral—decided Mellen was impaired.
"He said I was looking groggy, a little out of sorts—which after working an eight-hour day of physical labor, I'm exhausted," Mellen says.
Himle instructed Mellen to take off his glasses and perform field-sobriety tests (FSTs). Mellen failed the eye test, and the task of standing on one leg and walking toe-to-toe also proved challenging, given, as one of his doctors noted in a letter to the court, "his unusual appearance and gait."
After Mellen failed the FSTs, Himle arrested him for driving under the influence.
"It wasn't until after he put the cuffs on me that I told him I had a problem with my equilibrium and I was clinically dead for 29 minutes," Mellen says.
Mellen says Himle replied, "'OK,' as if it were a normal occurrence."
Himle allowed Mellen to call his mother, who got to her son's home shortly after he was arrested. She informed Himle about her son's medical condition, and he released Mellen to her.
Through a recommendation from a member of their LDS ward, they hired an attorney, Angela Elmore.
Elmore says that Himle should have recognized from Mellen's behavior and the information from Mellen's mother that what he perceived as impairment stemmed from Mellen being disabled. She filed a motion to suppress evidence from the arrest so that it could not be used at trial.
"Himle observed that Mr. Mellen's eyes were offset and that he could not complete the [eye test]," Elmore wrote in her motion. The field-sobriety manual, which Himle later told the court he was trained in, "indicates that brain injury can cause [failure of the eye test] without impairment," Elmore says. The manual also explains that "the elderly or those with injuries may struggle to perform the remaining two FSTs," she says.
Salt Lake City prosecutors routinely rotate through cases. Elmore says that the first prosecutor on the case, after he read the file, went to Veeru-Collings, recommending the charges against Mellen be dropped. But Veeru-Collings, Elmore says, insisted he make an offer of impaired driving or take it to trial.
That prosecutor requested a toxicology report on Mellen's blood draw. The report showed that all that was in Mellen's blood was traces of Trazadone—an anti-depressant and sleep aid, prescribed by Mellen's doctor, which Mellen had taken the night before at 8 p.m., per his two-year routine. Elmore was convinced charges would not be filed, in part because the level of Trazadone in Mellen's system, according to her calculations, was below the prescribed therapeutic range required for the drug to work.
Elmore also argued for dismissal to the second prosecutor, who told her that Veeru-Collings felt that he should make a new offer of the lesser charge of incapable driver.
The plea bargain the prosecutor offered Mellen included that he would pay a higher fine than required for the charge because, in part, of "the community resources" expended by Himle on Mellen's DUI arrest.
Elmore says she told the third prosecutor that the case had no merit. The prosecutor, a newly employed SLC attorney, said that "even if she thought it was a bad case, there was nothing she could do about it," Elmore says.
Veeru-Collings wouldn't discuss the case with City Weekly because her office's prosecution of Mellen's case is ongoing, but recalls that her office made him a "very favorable" offer.
Mellen and his family balked at the lesser charge, which would come with a $300 fine, mar his driving record—prior to the arrest, Mellen had received only three traffic tickets in the 26 years he'd been a licensed driver—and, most importantly, meant he was pleading guilty to something he had not done.
"The offer wasn't fair," Mellen says. "I was totally capable. I was in my faculties to drive my car."
THE ENDS OF JUSTICE
Veeru-Collings says she's proud of her office's tough policy on DUIs, which she says was put in place prior to her promotion to chief prosecutor. Defense attorneys have expressed gratitude for the clarity of the DUI guidelines, she says. "They like the predictability, that a certain level of blood or breath results in a certain resolution."
Office DUI policy requires that when prosecutors wish to offer a plea deal for less than impaired driving, they have to consult with her. "Any time a prosecutor feels strongly, they are welcome to come in and discuss with me a departure from the guidelines," she says.
On July 9, 2014, Trenton Mellen went to Salt Lake City justice court for a hearing on Elmore's motion to suppress the evidence from his DUI arrest because of lack of reasonable suspicion for pulling him over and lack of probable cause for the arrest.
Elmore cautioned her client prior to the hearing that it would be his word against the officer's and that "winning the motion isn't likely, so the next step would be to set it for trial."
Prior to the hearing, prosecutor Steve Newton argued with Elmore, threatening her with a Rule 11 motion seeking sanctions against her for filing what he felt was a frivolous motion.
"They fight everything," Elmore says. "It's almost at a personal level."
Himle's heavy black-leather boots clomped across the small court as he took the stand. The eight-year veteran officer, who's claimed 100 DUI arrests, said that Mellen spoke "very slow, took a little time to answer questions."
Mellen testified in an at-times tremulous voice how Himle had shouted at him and that, though his car did roll back, he had braked at a distance from Himle's bike. "If I would have hit it, I would have paid for it," he said.
After the two men testified, Judge Jeanne R. Robison asked Newton, "What evidence was known to the officer there was drugs or alcohol in this case?" While it was clear Himle suspected drugs, "what evidence did he have, what supported that suspicion?"
Dissatisfied by Newton's answers, Robison granted Elmore's motion to suppress the blood draw due to lack of probable cause for an arrest, effectively gutting the city's case.
"We will be appealing," Newton said. "I don't want to dismiss it."
Several defense attorneys told City Weekly that Veeru-Collings' office appeals every suppression motion they lose, regardless of the case's merits. To do that in every case, Schatz says, is a waste of resources and "is basically saying we don't trust the judgment of our Salt Lake City justice court judges."
Mellen's mother says their family's experience—dealing with repeatedly changing prosecutors, missing work for hours waiting fruitlessly at the court, and worrying about Trenton—"makes you question the whole system."
And the frustrations and inequities that have marked Mellen's journey through the Salt Lake City justice system, his attorney says, is echoed time and again by other cases she and fellow defense attorneys fight to resolve with prosecutors whose hands are seemingly tied by Veeru-Collings' policies.
"They bully people and threaten them with appeals or re-filing charges and dragging them out forever to try to force people into pleading," Elmore says. "I think it is a miscarriage of justice and, frankly, a waste of our tax money."
Veeru-Collings sees it differently.
"Ultimately I truly believe on my watch, I need to do everything I conceivably can to protect my community," she says.