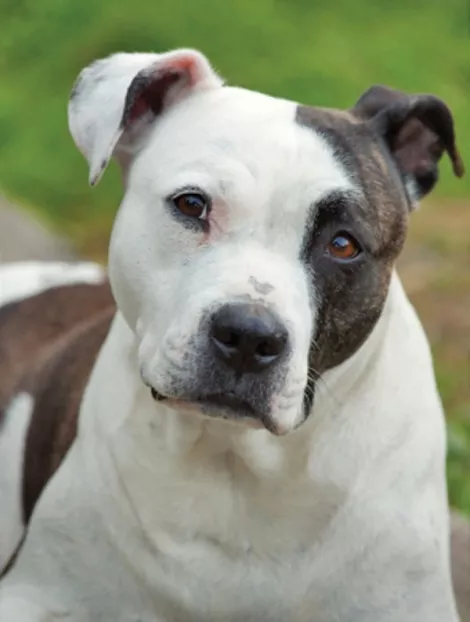 Saturday, October 22nd. The purpose of this day is to help educate people about the Pit Bull and the difficulties in finding safe and loving homes for these pets. Everyone knows about the physical strength of the bully breeds. But few people are aware of their loyal devotion to their families, their clownish personality, and their eargerness to learn.
The unfortunate plight of the Pit Bull began with people who were intentionally breeding for certain undesireable characteristics. Because of its loyalty, strength and tenacity, the Pit Bull Terrier was a likely target of deranged and cruel people wanting to perfect fighting dogs for sport and amusement. (How about we condemn these people to extinction for their cruel and blood-thirsty practices?)
Pit Bull advocates today are trying to make things right by educating the public about responsible ownership. Spaying and neutering all pets is paramount... leave the breeding to the breeders. It's also recommened to get proper training for you and your dog.
Join Pit Bull lovers this Saturday at Calling All Dogs' training center, 6221 Highland Drive, Holladay, to celebrate these wonderful dogs, and meet some lovable Pitties for adoption. There will be Ice Cream by Cold Stone Creamery, a silent auction and hopefully answers to some of your questions on dog behavior.
This event is hosted by Have Pittie, with the help of Best Friends Animal Society, the Pit Crew from SLCAS, and Tooele Animal Outreach. We'd like to one day see the Pit Bull back on top of the list of "Best Family Pets" where it belongs.