JANUARY
1 Salt Lake City rings in 2010 with new First Night replacement EVE (or 3VE), a three-day celebration that proves to be only one-third successful, either because Utahns can't party for more than one night or because it wasn't plurally titled EVES. Or because, contrary to The Salt Lake Tribune's crack gossip reporters, Will Smith never showed up.
7 Lady Gaga becomes the first artist in Billboard history to land her first five singles in the No. 1 slot on the Billboard Pop Songs chart. It was later learned that the majority of those consumers just thought they were buying the latest remix of "Poker Face."
8 The Church of Jesus Christ of Latter-day Saints buys up 13 acres of real estate in downtown SLC, between 400 South and 500 South and east of West Temple. Weeks later, the LDS Church would purchase another three acres at 400 West and North Temple. No development plans were announced for either property, nor has City Weekly announced a mind-numbingly repetitive photo series featuring them.
20 President Barack Obama marks one year in office. Though he's yet to provide any documentation that he was inaugurated, either.
22 After only six months on the job, Conan O'Brien hosts his final Tonight Show following a month of public contention with NBC. Relieved local KSL 5 viewers begin mailing the station asking, "So when does Jack Paar come back?"
Dead in January: Singer Teddy Pendergrass, punk rocker Jay Reatard, Misfits drummer Brian Damage, actress Jean Simmons, author J.D. Salinger, Bonanza actor Pernell Roberts, Playboy Playmate Jennifer Jackson, Survivor: Palau's Jennifer Lyon, Taco Bell founder Glen Bell, Smurfs animator John Freeman, world's oldest dog Otto
>> Read Special Issues 2010 <<

FEBRUARY

1 Toyota recalls 2.3 million vehicles due to sticky accelerators, including Corolla, Tacoma, Prius, Avalon and Camry models. The Venza model was also recalled, though no one would come forward and admit to actually owning one.
2 Downtown SLC nightclub Port O' Call marked one year being closed to make way for urgent courthouse expansion. Eleven months later, it's still a hole in the ground with its own taxi zone.
7 The New Orleans Saints defeat the Indianapolis Colts 31-17 to win Super Bowl XLIV. The game was remarkable in that it was the Saints' first-ever Super Bowl appearance, as well as the first time that CBS house band The Who performed their hit CSI themes back-to-back.
12 A remake of the 1985 charity hit "We Are the World" debuts during the Winter Olympics, featuring additional rap sections, Auto-Tune and Vince Vaughn. The critically panned remake would go on to inspire a third version to raise awareness of the disaster of the second version.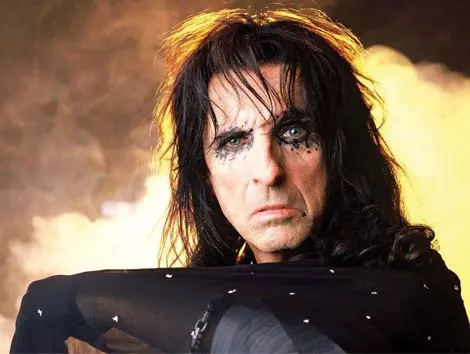 15 The Rock & Roll Hall of Fame nominates Alice Cooper, Neil Diamond, Dr. John and Tom Waits for induction in 2011, but somehow overlooks Vince Vaughn.
Dead in February: Hall & Oates bassist Tom "T-Bone" Wolk, Knack singer Doug Fieger, Growing Pains actor Andrew Koenig, politician Alexander Haig, rockabilly musician Dale Hawkins, fashion designer Alexander McQueen, sci-fi author William Tenn, pro football hall-of-famer Bill Dudley, pro wrestler Jack Brisco
MARCH
1 Jay Leno returns as the host of NBC's Tonight Show, prompting KSL 5 viewers to mail the station asking, "Seriously—where's Jack Parr?"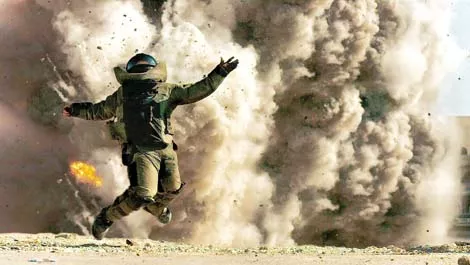 7 War drama The Hurt Locker wins six Oscars at the 82nd Academy Awards, though many agreed that the visceral horror of defusing bombs in Iraq is nothing compared to sitting through 3 1/2 hours of anything hosted by Steve Martin and Alec Baldwin.
12 Utah House Majority Leader Kevin Garn admits to a naked hot-tubbing incident with a teenage girl 25 years ago, as well as a payoff of $150,000 for her silence. It's also revealed that the Deseret News knew of the allegations six years ago, but chose not to report on it because it "wasn't newsworthy." DeseretNews.com commenters agree, going so far as to say that the woman should refund the money and/or be arrested for blackmail. Thought leaders, all.
12 One year after announcing that they'd be moving off Main Street in downtown Salt Lake City, Sam Weller's Bookstore remains in business on Main Street in downtown Salt Lake City. Good news for urban fans of independent booksellers, as well as 18 Juggalos who still haven't settled on a new loitering spot.
18 NASA announces that 2010 will be the hottest year on record, capping the 00s as the hottest decade ever. In sharp contrast, huddled Main Street Juggalos argue "If it's so hot up in this bitch, why we still wearing long stockings with our black shorts, yo? Science is whack."
Dead in March: Sparklehorse singer Mark Linkous, actor Corey Haim, football star/actor Merlin Olsen, Mission: Impossible actor Peter Graves, actor Fess Parker, feminist author Liz Carpenter, civil rights activist Brownie Ledbetter, blues singer Marva Wright, actor Robert Culp, surfer Kit Horn, jazz guitarist Herb Ellis, Batman artist Dick Giordano
APRIL

1 Justin Bieber's My World 2.0 debuts at No. 1, making him the youngest male solo artist (16) to top the Billboard 200 album chart since Stevie Wonder in 1963. It was later learned that the majority of those consumers just thought they were buying the latest remix of "Poker Face."
1 City Weekly and John Saltas perpetuate an April Fool's joke regarding the paper's "new ownership" [see sidebar, Special Issues 2010]. Salt Lake Magazine tweets that the stunt is "uncreative" and "unfunny" before going right to work on the April Fool's 2011 idea they just came up with, like, out of nowhere.
20 A Deepwater Horizon drilling-rig explosion in the Gulf of Mexico kills 11 workers and spills over 200 million gallons of crude oil into the ocean before finally being capped in July, ending as the worst petroleum spill in history—excluding hot tubs used in Season 2 of Jersey Shore.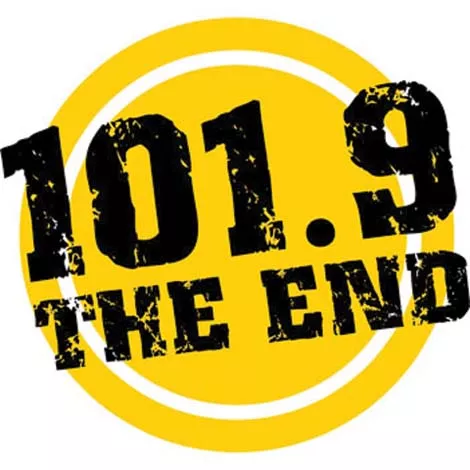 21 Longtime Salt Lake City adult-alternative FM station The End 101.9 flips formats and becomes "Gen X," dumping live DJs (including local radio fixture Jimmy Chunga) and focusing on the same '90s music played by almost every other station in the market. By Dec. 21, however, The End 101.9 would return to its old format. Downside: More Daughtry. Upside: No Chunga.
Dead in April: Actor John Forsythe, pro wrestler Chris Kanyon, Archie cartoonist Henry Scarpelli, Pretty Boy Floyd bassist Vinnie Chas, Sex Pistols manager Malcolm McLaren, Designing Women actress Dixie Carter, Type O Negative singer Peter Steele, blues singer Mississippi Slim, You Say Party! We Say Die! drummer Devon Clifford, rapper Guru